With the rise of popularity among boba drinks, not all boba pearls taste the same.
Gooey, sweet boba pearls with the ideal squishy texture, is a trademark of A Tea Thing, a cafe that serves more than 30 sweet and refreshing cold and hot drinks, with boba or not.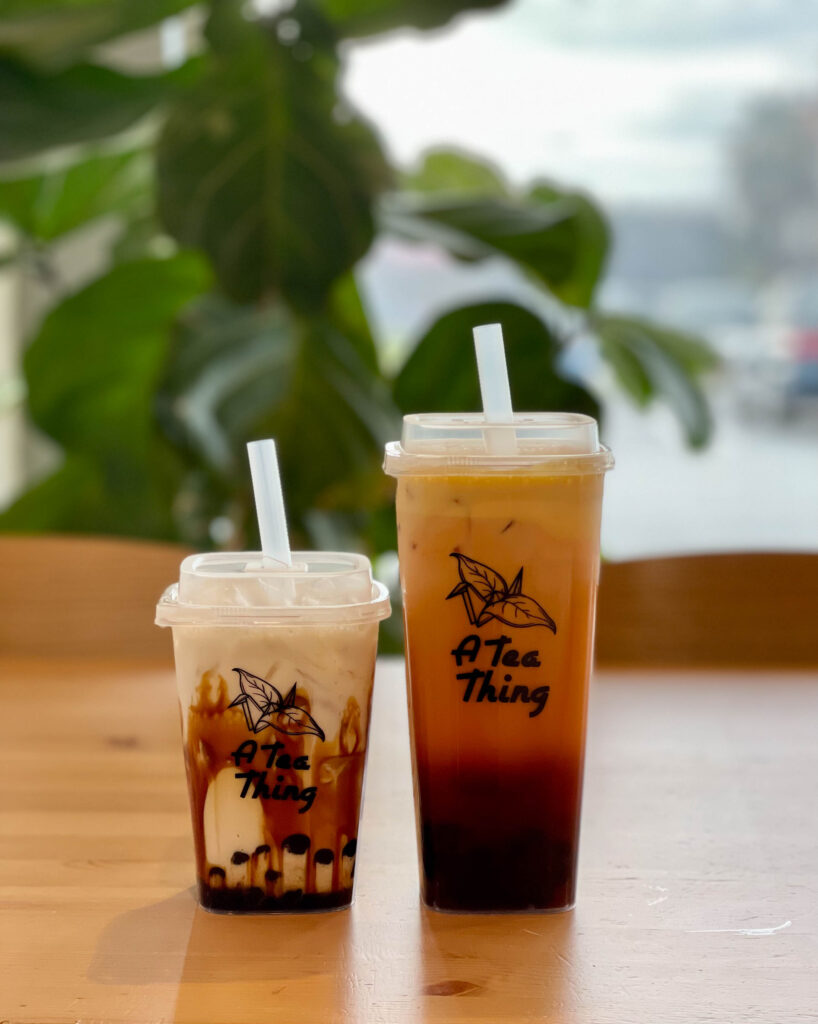 Located at the corner of Reseda Boulevard and Saticoy Street, the cafe has a casual and minimalistic aesthetic. With low-fi music playing in the background, tall green plants in every corner, and plenty of tables and chairs, A Tea Thing is a great place for people to study or take a seat while sipping on a drink.
Typically made with a tea base, their drinks are often mixed with flavors, sweeteners or milk—with boba pearls at the bottom. The drink also requires a thick round straw to suck the boba.
Also known as bubble tea, boba is made from tapioca starch and rolled into medium-sized pearls. They are boiled in water for a few minutes before simmering in sweet brown sugar syrup.
With this versatile menu, you can customize your tea or milk drinks with toppings, such as brown sugar boba, lychee jelly, egg pudding or sea salt cream.
The Brown Sugar Milk Drink is one of A Tea Thing's most popular drinks. It consists of milk, brown sugar boba, and brown sugar syrup around the cup. The sweetness of this drink, in addition to the soft, gooey boba pearls, feels like a sugar explosion in your mouth.
Aside from their milk teas, the cafe has a variety of fruit teas. The Tropical Fruit Tea has stayed the summer hit throughout the years. With chunks of watermelon and orange slices, it's their most popular exotic fruit tea.
The Peach-Orange Smash Tea and the Lychee-Lemon Smash Tea come with real fruit as well and are best topped with lychee or mango jelly.
For a sweet, fruity, and smoothie-type drink, the Tornado Mangonada is popular among their other blended drinks. They also have the option of Tornado Milk Drinks, which are blended to a thick and creamy consistency.
A Tea Thing recently added a new column of hot drinks, including Hot Thai Tea, Hot Milk Tea, or Hot Viet Coffee if you're looking for something with caffeine.
Boba is made uniquely to each cafe, and A Tea Thing's authentic flavors won't disappoint.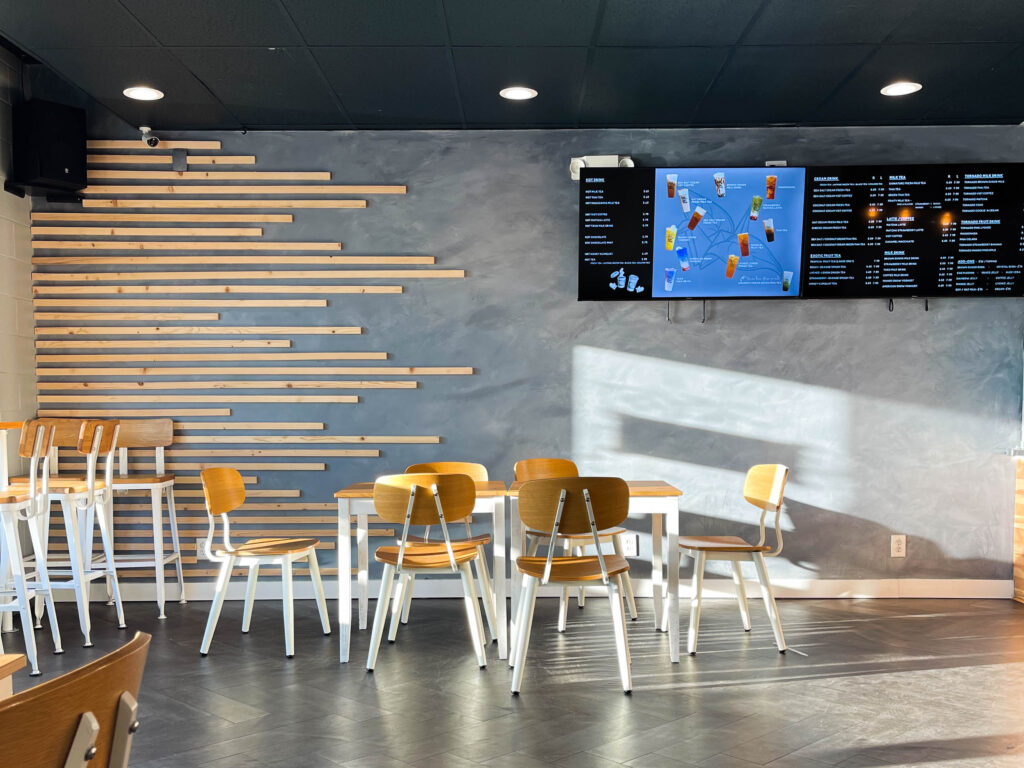 A Tea Thing
Address: 7620 Reseda Blvd, Reseda, CA 91335
Prices range from $5.49 to $6.69 for a regular-size drink and $7.99 to $8.29 for a large-size drink. For toppings and add-ons, prices range from 65 cents to 95 cents.
Hours: A Tea Thing is open every day from noon to 9:30 p.m., and Friday until 10 p.m.
Contact: (818) 938-9217
Website: https://www.ateathingus.com/