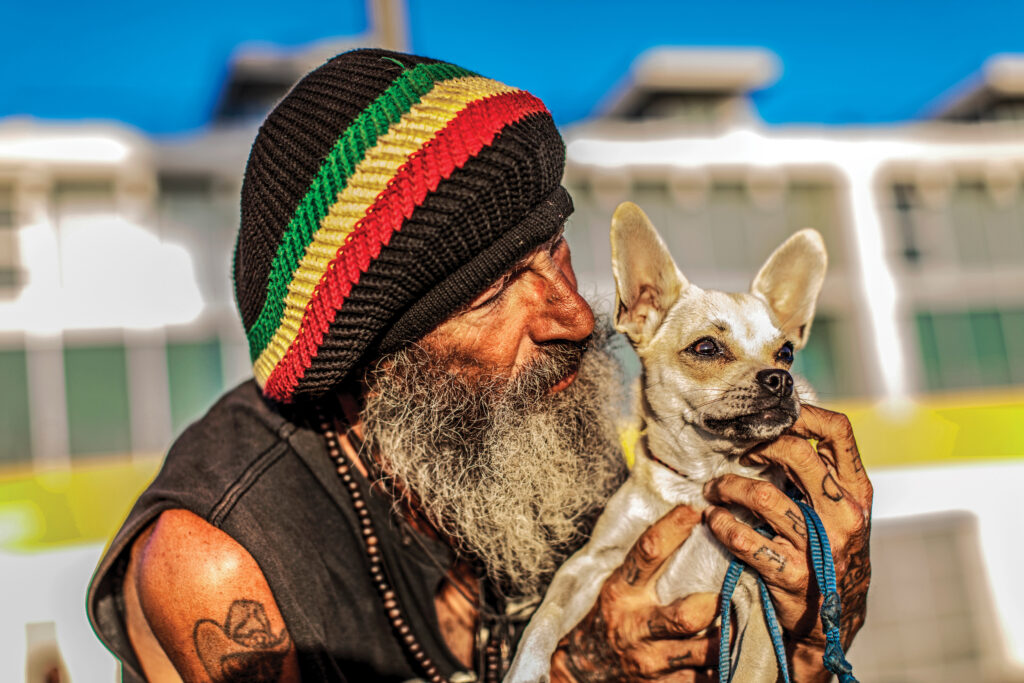 Halu was born on the streets of South Central Los Angeles, similar to many dogs who are the product of mating strays. She is called an "urban feral," a wild inner-city dog.
Her owner, Charlie Psy, said Halu was alone from the age of about three months. Psy wasn't looking to get a dog because he was homeless and living in a tent. But since Halu was small enough to fit in a bicycle basket, Psy thought that maybe it could work out for the best.
Now, a year and a half later, Psy is no longer homeless and believes meeting Halu was the best thing to happen to them both.
"She will be my companion for life and I will be her companion for life," Psy said.
Ronald Johnson is a homeless man who wanders Venice with his burmese pythons. His snakes are always with him everywhere he goes.
According to the Los Angeles Homeless Services Authority, in 2019, approximately 50,000 to 60,000 people may be found homeless on any given night in Los Angeles County with more than 44,000 of them on the streets.