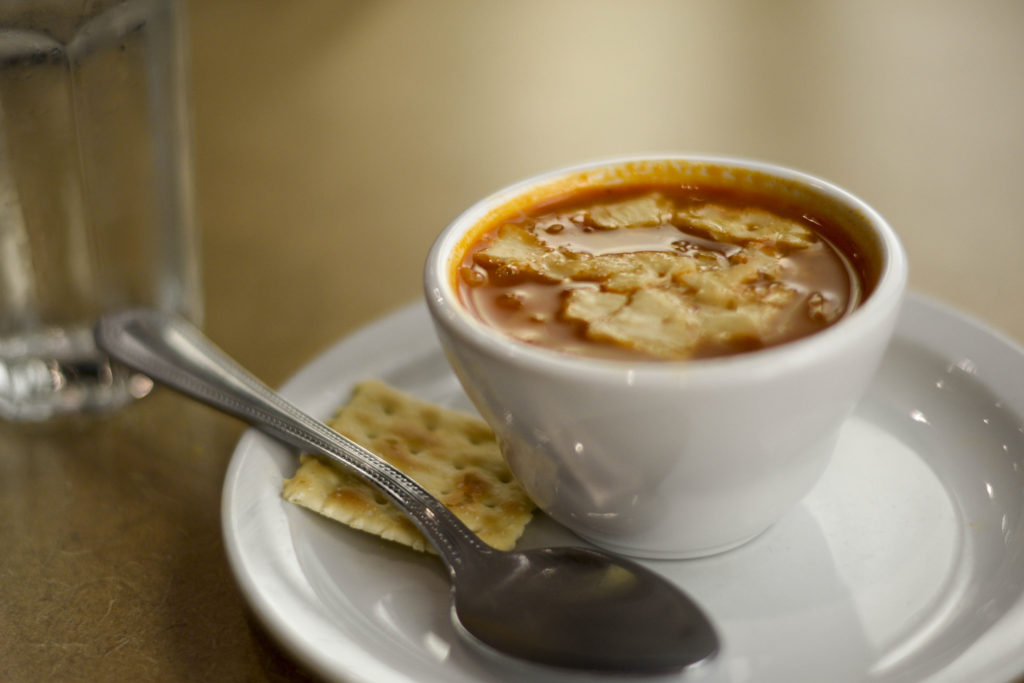 Walking into the Winnetka Bowl brings a thrilling delight to its many guests, but it also is known for a next-door neighbor that carries delicious food.

On the exact left of the entrance to the bowling alley emits a familiar aroma that has been smelled for over a decade. Walking in past the noise of rolling bowling balls and crashing pins brings the hungry patron to The Village Café.

The Village Café provides its guests with an array of food, including fresh soup, salads and classic burgers. Since it shares space with the bowling alley, the café has a wide parking lot for those to hate parking.

They are well known for their cold and hot sandwiches, as well as their famous clam chowder, which is only served on Fridays.

When it comes to beverages, they offer a variety, including fountain drinks, fresh fruit juices and hot and cold tea. They also serve freshly brewed coffee and hot chocolate for those who want the classic café feel.

For scrumptious desserts, they serve sundaes, shakes and sweet banana splits. Rice pudding, cakes and pies are also another choice for those who want to go sweeter.
The menu has five pages, so it can get overwhelming to decide on what to eat.

The Village Café's all-day breakfast gives these food lovers a chance to dine-in some eggs and bacon at their leisure. "From the South of the Border" is under the Breakfast section of the menu and it offers breakfast burritos, quesadillas and chorizo and eggs.

Probably their most famous submenu is, "Authentic Belgium Waffles" under the breakfast area. Berries, cholate chips or bananas can be added to these plates for $1.50.

For those who still can't decide, they have a section called, "A Bit of this and That." Chicken strips, hot dogs, and chicken nuggets with French fries are some common items listed on this submenu. Spicy buffalo wings and onion rings are another tasty classic offer this café provides.
The small restaurant is cozy when entered, welcoming its patrons with a sleek marble bar table to watch sports on a flat screen television and multiple booths to choose from. A handful of servers tend to the guests with speed and quality service.

Their service is intimate and makes every customer want to come back for more.

A notable item on their menu is their signature patty melt sandwich, which consists of grilled onions and sizzling cheddar cheese with a side of wedge-cut fries accompanied by a fresh dill pickle. This grilled sandwich can be made on either whole wheat, rye, sourdough or white bread and brings drips down the lips with each bite.

They also offer their "Soup de Jour" or soup of the day that comes in a cup size for $3.95 and bowl for $4.95. One specialty in this offer is the cabbage soup, which comes in fresh beef broth and tomato juice mixed with carrots, onions, celery and of course, bright green cabbage.
The pricing is affordable, ranging from $7.99 to $12.75 for most main dishes. They offer plenty of small sides and appetizers which can range from $3.25 to $8.95.

The Village Café is located at 20122 Vanowen Street, in Winnetka, California. The restaurant is open seven days a week from 5 a.m. to 10 p.m.