To all the oldies and punk enthusiasts looking for a record collector haven, The Midnight Hour Records is the place to be.
Located on the corner of San Fernando Road and South Maclay Street, right in the heart of the San Fernando Mall, this mom-and-pop shop is hard to miss.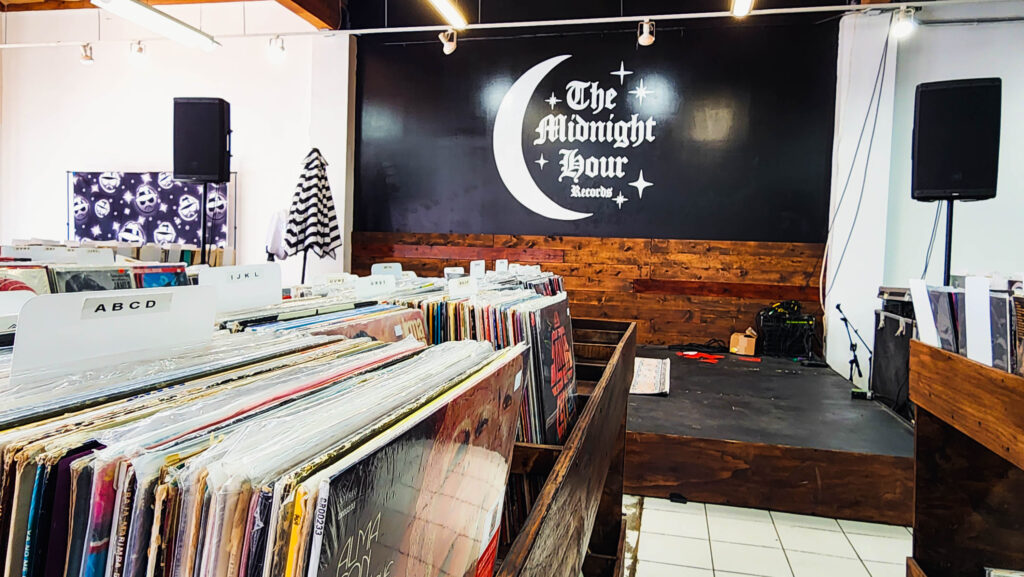 Here, you'll find rows of bins filled with records of different genres waiting to be picked up. They carry almost everything including Brenton Wood, Vicenté Fernandez, Descendants and Misfits.There's also a surprising handful of internationally released vinyls.
But records aren't the only thing you can find here.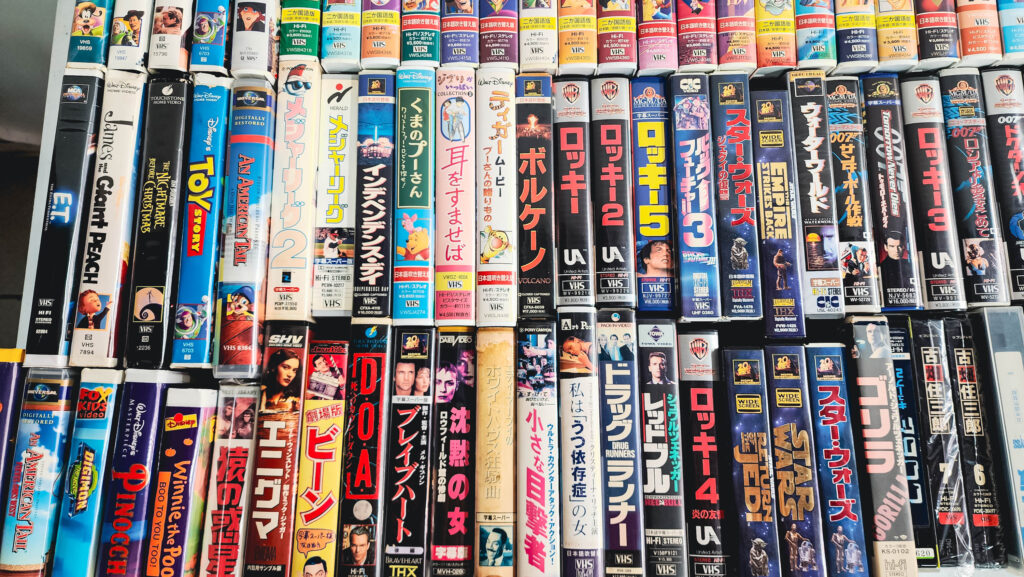 If you've ever searched for a Japanese released Star Wars VHS tape or maybe even a new cassette player to listen to your dad's old collection, look no further. You may stumble across a great collection of old VHS tapes, art from small businesses and cassette tapes from San Fernando Valley natives.

The shop's walls are also partially lined with flags featuring different bands and designs featuring the Valley's area code.
Its owners are local married couple Sergio and Alyssa Amalfitano, who seemingly go to great lengths to make sure their mom-and-pop shop is community centered. You can feel the Amalfitano's passion for music and love for the 818 through their merchandise and how welcoming they are when you walk through their doors.
They often host events including pop-up markets that feature Valley vendors, bands and eateries, as well as lowrider showcases—a favorite of locals across the SFV. The shop's design is reminiscent of Amoeba records on a smaller scale, complete with a stage for concerts.
The Amalfitanos are also notorious for preserving SFV history and highlighting interesting facts about the surrounding neighborhoods on their Instagram. The shop also has a sister store in the San Gabriel Valley.

If you've ever wanted to fully experience the 818, The Midnight Hour Records perfectly encapsulates what it means to be a proud Valley local.
The shop is open Wednesdays through Saturdays from 12 to 7 p.m. and on Sundays from 12 to 4 p.m. More information about the store and its upcoming events can be found on their Instagram page.