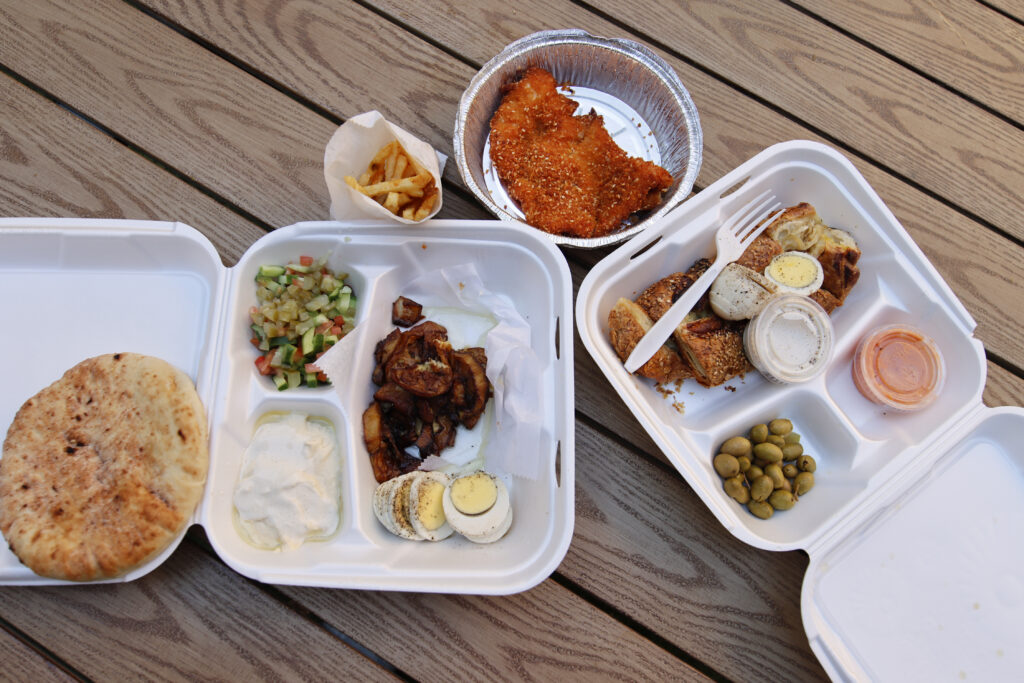 Drive by slightly too fast, and you just might miss this modest white food truck with block lettering and a reel of menu pictures.
But the Burekas Plus food truck, which can be found tucked away on the edge of a residential street outside an Office Depot in Tarzana, serves a limited yet authentic and tasty menu of Israeli cuisine that can satisfy a quick craving for some of the country's popular street food.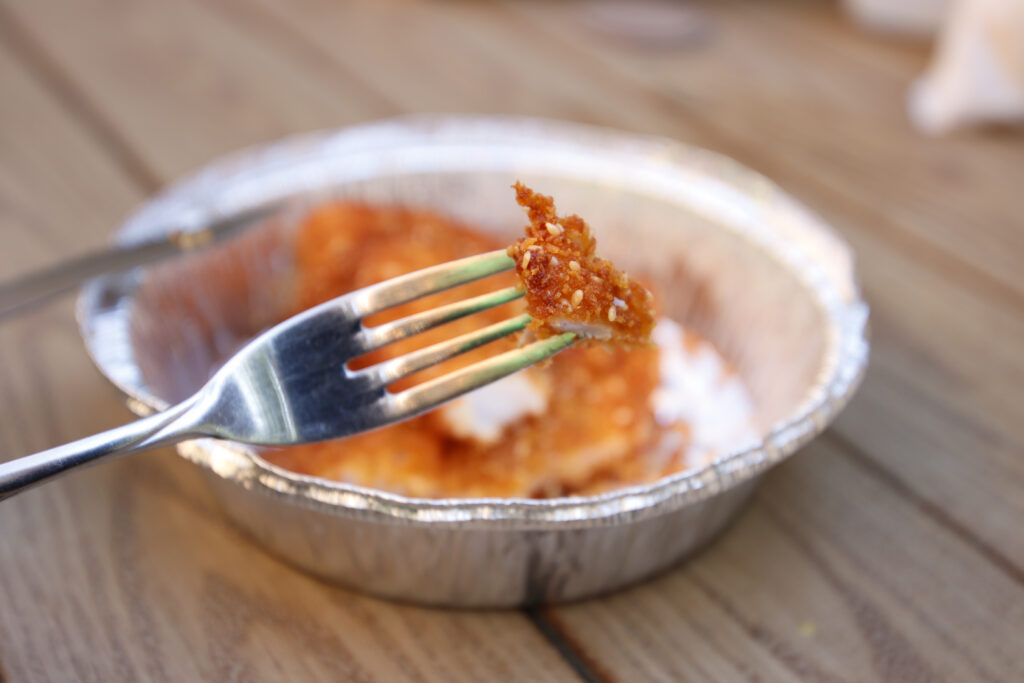 An often ordered dish is schnitzel ($7), a thinly sliced and breaded piece of chicken, which is golden in color and delicious in flavor. The sesame seeds mixed into the breadcrumbs add the right amount of toastiness to the already crispy coating. The schnitzel keeps its appetizing crunch even after being in a take-out container for about 45 minutes. It comes with a small bag of thin cut fries seasoned to a slightly sweet taste.
While extremely tasty, the portion of sabich ($11), which are fried eggplants, is somewhat small for the price. It comes with one fluffy pita and a side of chopped cucumbers, tomatoes and pickles. The salad is served without additional seasoning, but was fresh and pleasant.
The food truck's highlight is the hummus. Tasting more like a 50-50 mixture of hummus and tahina, it is remarkably creamy and delicious. A scoop of hummus on a piece of the pita is a mouthwatering combo that is savored with every bite.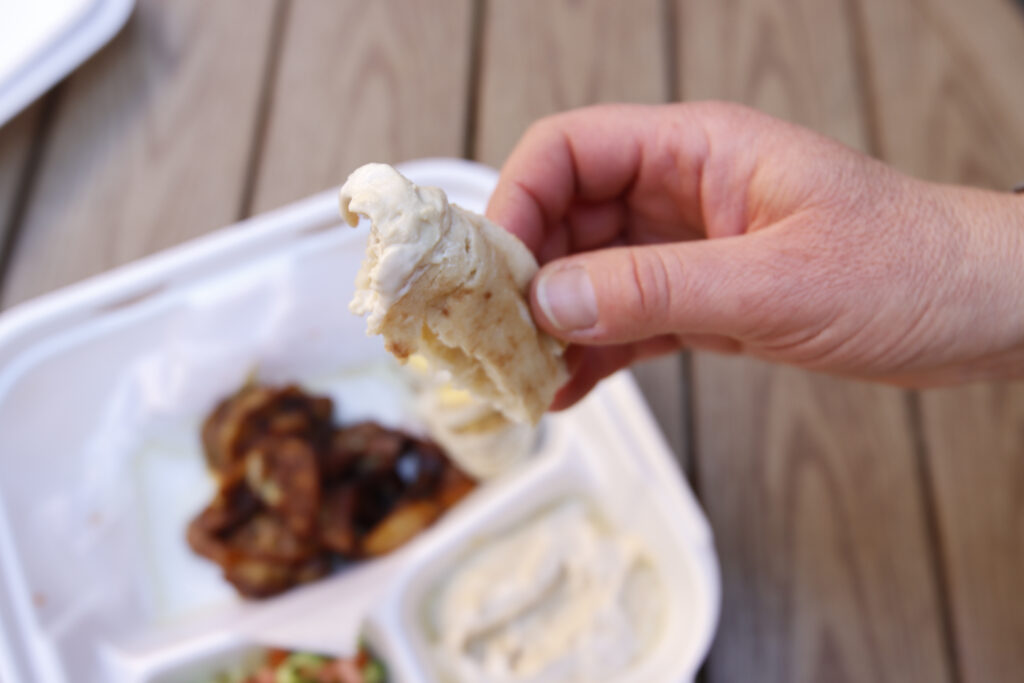 The one dish that didn't stand out as much as the rest is the one for which the restaurant is named. The potato bureka ($12), a potato-filled pastry, is sprinkled with more sesame seeds and thoughtfully cut into little bite-size squares. The bureka as a whole has a mild but distinct potato flavor and the potato filling has a consistency similar to thick mashed potatoes. While the appearance and texture are spot-on, the overall flavor was too mild and could benefit from extra flavor to bump it up to the next-level. The dish comes topped with a spiced and sliced boiled egg, green olives and a small container of tahina.
For a delectable taste of some popular Israeli dishes, it's worth looking for this unassuming food truck.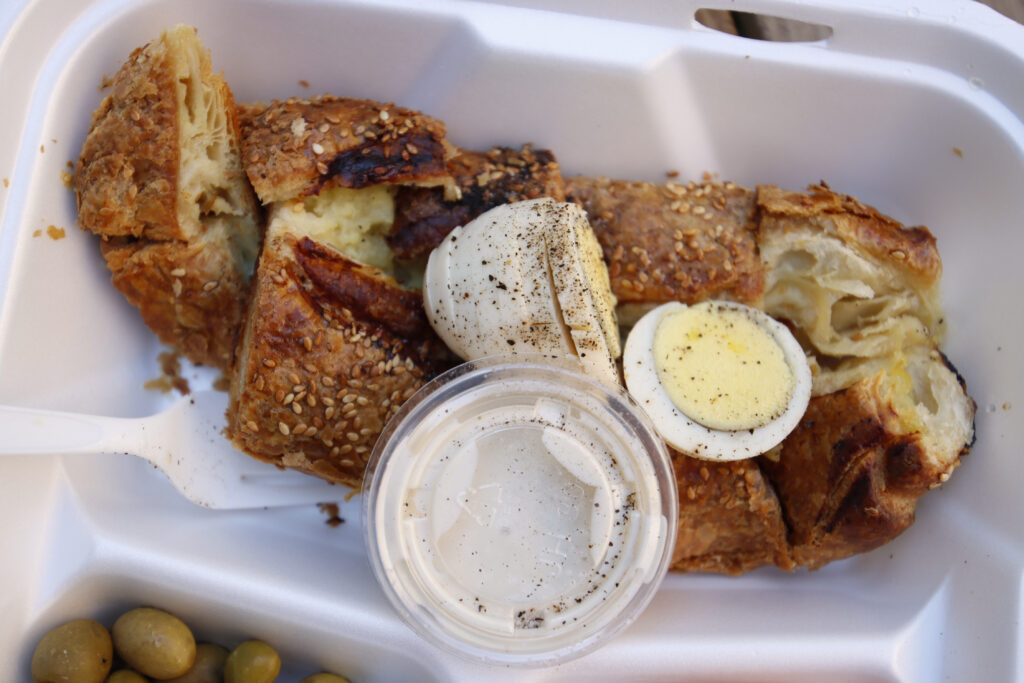 Burekas Plus
Address: Food Truck – 18211 Ventura Blvd, Tarzana, CA 91356
Hours: Monday thru Thursday 8 AM – 4 PM, Friday 8 AM – 2 PM
Phone Number: (818) 917-5135