When Dean Juan Carlos Astorga was in high school, he was not planning to go to college. He changed mind, and while there he switched his major seven to eight times. He thought he was going to be a mathematics or chemistry major. He even wanted to be an engineer, as it seemed like they drove nice cars and made money. Then, one summer, he worked at Hewlett-Packard as an intern alongside other engineers, where he realized that the lifestyle was a hard 'no' for him.
"I started to try to figure out what was a better fit for me. I never thought that I was going to be a dean, ever," he said.
The Dean of Student Engagement at Pierce College since 2015  knows that learning happens outside of the classroom as much as inside. He encourages and challenges students to do things that they may have never done, such as watching plays, listening to TED Talks and talking to individuals outside of their backgrounds.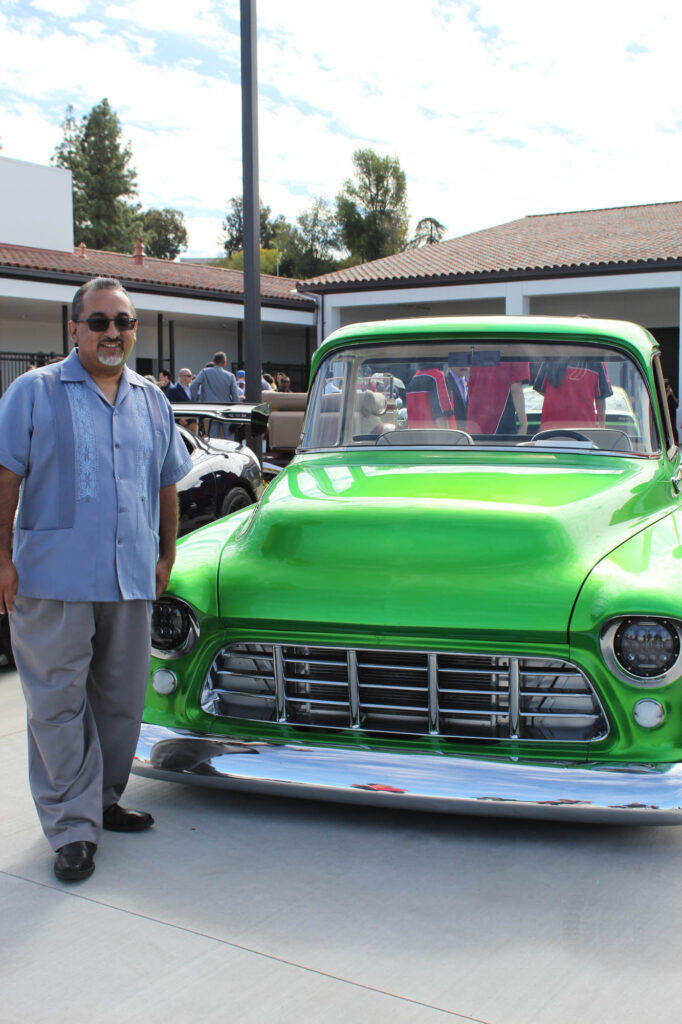 "If we have gotten students to think about the world in a different lens that compliments who they started off as, or that has challenged you to look at the world differently, we have done our job," he said.
Astorga was born in Tecate, Baja, Mexico. At the age of 4, he and his family immigrated to San Diego.
Astorga attended the University of California San Diego by way of Affirmative Action.
"I wear that proudly as a badge of honor," Astorga said. "It was an opportunity to show my potential and to find my voice while I was an undergrad at UC San Diego."
Next, Astorga attended Cal State Fullerton where he got his doctorate. His research there was on undocumented students because he wanted to create spaces for them.
When he was hired as dean in 2015, his job was to oversee the First Year Experience Center, the library, the student leadership, clubs and organizations, the peer-to-peer mentor program as well as leading all leading disciplines for the campus.
"My goal was to really establish sacred and safe spaces for students to find their voice and utilize that voice for their empowerment and to make an impact and to leave an imprint on this campus," Astorga said.
"He's a very cool guy. Even though he is very busy, he always has time for the students and for us at senate," said Caden Antonio Lewis, a Veterinary Science major and member of the ASO Senate.
Astorga said that within the last five years, there has been a shift on the campus. The Chicano and Latino student population has risen to 52 percent. At the Federal level, Pierce is considered a Hispanic Serving Institution. As an HSI, the college is eligible to apply for certain grants.
When Astorga firsted started at Pierce, he connected with Chicano Studies professor and M.E.CH.a adviser Angelita Rovero.
"We started to dream of some of the things that we could do. Little-by-little we worked together, and we started to see the support from the administration," he said.
Astorga and Rovero brought the Dia de los Muertos celebration to Pierce as well as a cultural and musical event called Flor y Canto. Most recently, they have put on the first Annual Hispanic/Latino Heritage Month Series featuring musical performances and speakers.
"I see him as a mentor," said Automotive Service Technology Professor Alex Villalta. "He has not only opened doors for me, but for my students."