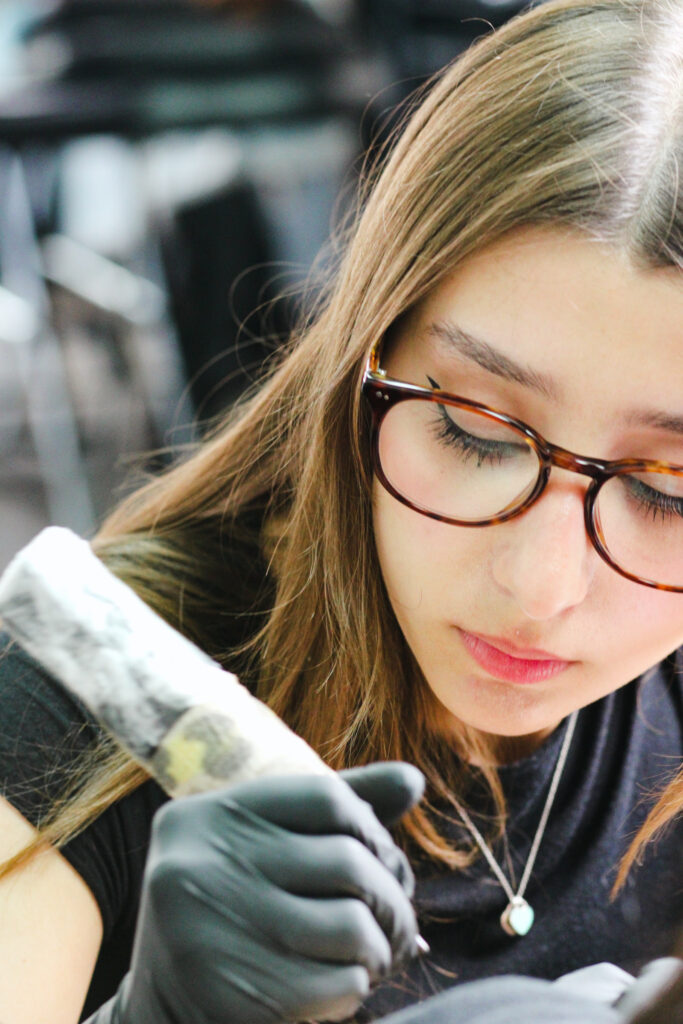 It was just like every other day of work at Costello Tattoos & Piercing Studio. He knew he had an appointment. The guy's mother called earlier that week to schedule it for him.
His client arrives with his sister who stood outside in front of the shop, hesitant to step inside until she was invited.
Steady hands create art in the wake of pain, his medium of choice being ink on flesh. While he works on the piece he designed for his client, he makes conversation with his canvas' sister.
She had a formal art education, she managed the little café across the street and she wanted to be a tattoo artist. Every instinct inside him told him that she was too good to let go.
Promising, young, and determined, Nadine Souza began her apprenticeship under Oswaldo Lima in October 2022. She had the desire to become a tattoo artist, but she didn't know what steps to take.
"The day I came in here and saw everyone working, so passionate about what they do, I just really connected," Souza said. "So when Ozzy asked me if I wanted to learn or if I was interested, it was like he planted a little seed in me. The first time I tattooed on fake skin, I was like, 'That's it.'"
As for why Lima took that leap of faith with Souza, he stated that he wanted to give other artists the tools to thrive.
"It's my goal in life to help produce artists, because I like to go against the grain, and I think that if you're able to make a living from art, you're literally going against the system," Lima said. "It tells you to work and do things that you may not want to do, so by this girl just quitting her job and coming here, she showed me that this is what she really wants to do, and I couldn't be happier to have her around."
Originally from Ubatuba, Brazil, Souza got her formal art education in Brazil before moving to the States. Throughout her journey to become a tattoo artist, Souza has had the support of her co-workers, peers, friends and family. After tattooing fake skin for a while, her father offered his thigh for her to tattoo.
"My dad is actually my number one supporter. It's actually crazy how much he's done for me," she said. "He really loves the tattoo. Now he only wears shorts!"
Along with self expression, tattoos have served many purposes throughout history. Though no one is sure who began the practice, Pierce Anthropology professor Erin Hayes stated that the oldest known specimen with tattoos is Ötzi the Iceman. Ötzi's 5,000-year-old mummified body was found in the Ötzal Alps adorned with 61 tattoos that were thought to alleviate pain.
"Because he was frozen, we can see the skin, so we can actually see the tattoos." Hayes said "They're not very visible. You have to use a special kind of light and cameras to be able to detect them. We are able to see the tattoo markings, and they seem to be there for a medicinal purpose. It appears that he probably had arthritis in certain joints around his body, so the tattoos were probably placed there to ease his pain."
Aside from healing, Hayes stated that tattoos have long been ornamental.
"The Inuit women will tattoo their faces, usually a couple of lines on the chin, and that's a symbol of beauty for them," she said.
In her time at Costello Tattoos, one of Souza's biggest challenges has been getting a firm grasp on a different art style.
"I don't come from a background where I draw realistic things, so the first time I was told to draw a portrait of myself with charcoal, I was like, 'What?'" she said. "I think it's a battle with yourself because there's the side of you that's like, 'I want to be good, I want to tattoo,' and it's like you have to know how to take things slowly and you also have to be very open to listening."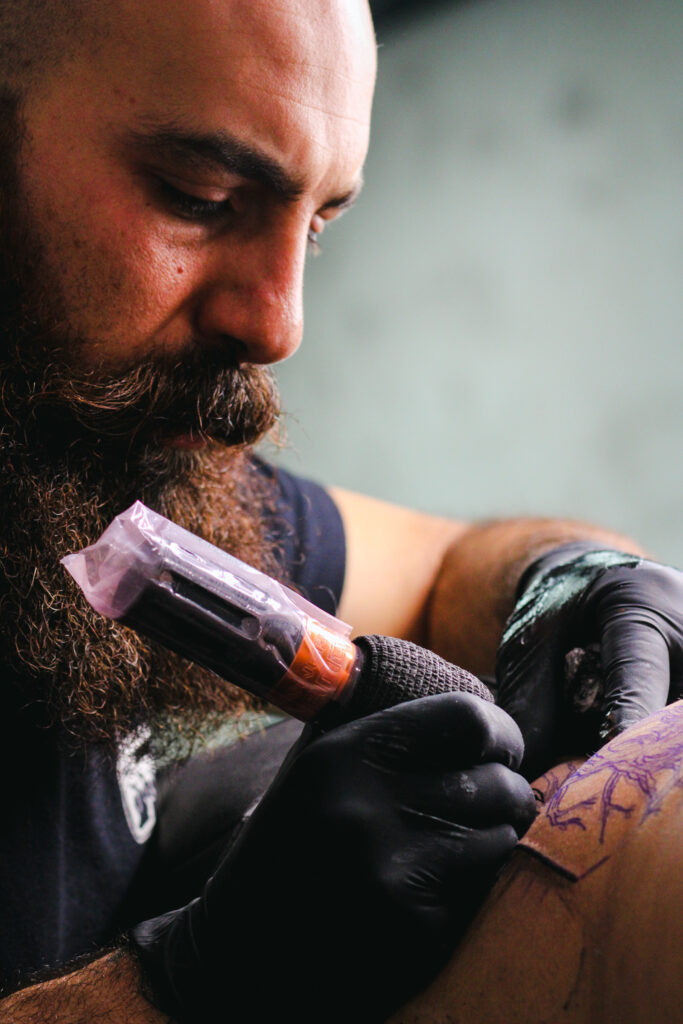 Despite the challenges, those around her, including fellow tattoo artist Shay Nir, can see her devotion to her work.
"She's always thinking about tattooing and how she's going to make her work better," Nir said.
Though it's a space to create art, the studio also serves as an environment for learning.
"It's not always just me teaching, it's also like I'm learning from everyone that's starting here, especially Souza," Lima said.
Souza and Lima said their meeting was fate, and that both have been happier since then.
"I feel like when you're dedicated and you're positive, every day when you wake up you feel that life is great, everything is amazing and I'm going to do my best," she said. "Even if something is really hard, it's going to become easier, because I feel like there's no limit."