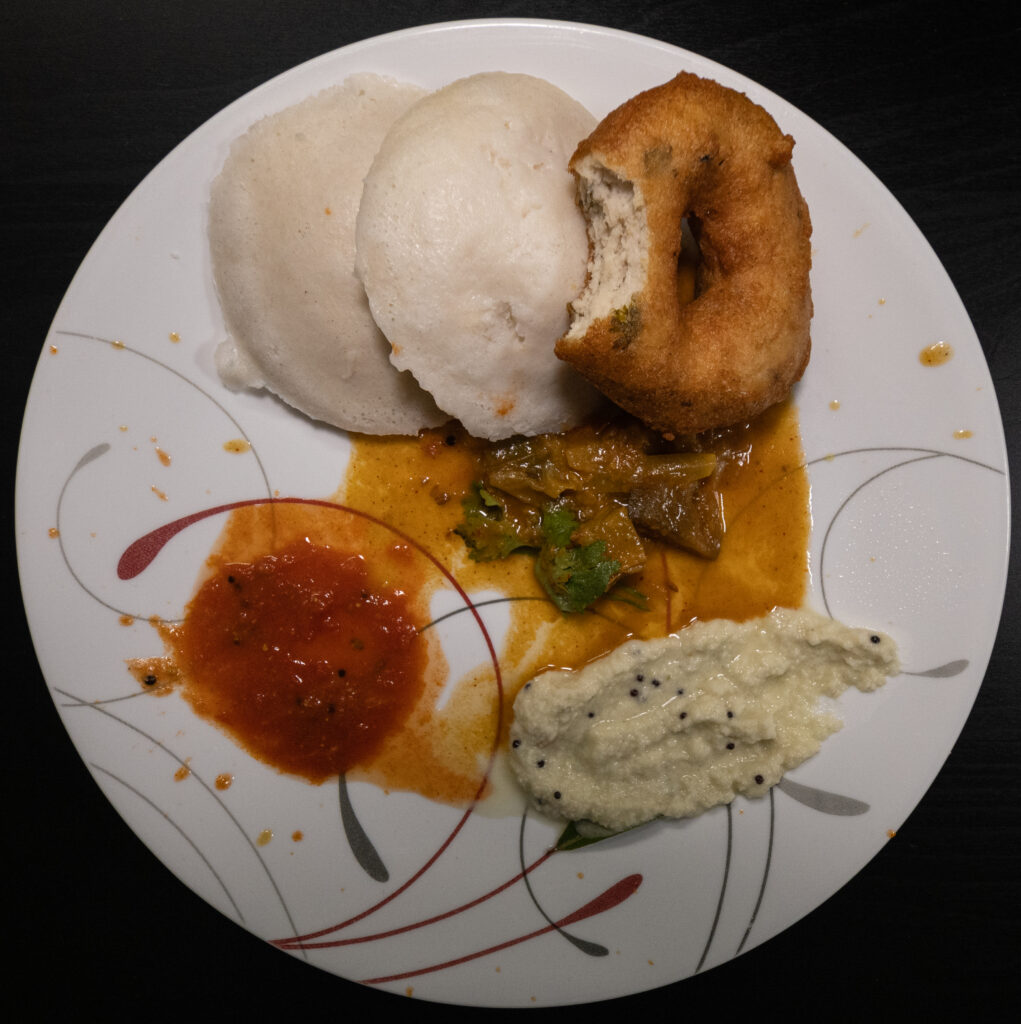 Searching for good vegetarian South Indian restaurants in the San Fernando Valley ends here.
South India is not only culturally different from the rest of the country, but it also has different cuisine and customs. The ingredients used in Indian cooking will always have health benefits. Most of the south Indian food on the menu is rice-based.
Woodlands Indian Cuisine is a vegetarian restaurant that has many choices for vegan lovers.
The photographs on the walls display prominent South Indian temples and buildings, which makes visitors feel like they are in South India. Looking at the long heritage adds more excitement to what to expect from the menu.
One of its offerings is a dosa, a thin pancake made from a fermented batter predominantly consisting of lentils and rice. One of the popular dosa items on the menu is Mysore Masala Dosa ($8.75), which is made of fermented batter topped with spicy red chutney spread and mashed potato. This dosa comes with coconut, tomato chutneys and sambar (lentils soup with vegetables).
Dipping the hot crispy dosa into the chutneys and sambar makes the flavor burst.
Idli ($5.95) is a steamed rice cake made from fermented batter consisting of black lentils and rice. Idli is a popular breakfast food in South India, which is served hot with sambar. Idli is served in combination with Medu Vada ($5.25), which is made of black lentils (urad dal) batter and is soft and deep-fried in oil. This combination is authentic South Indian cuisine, but the tomato chutney is a bit sour.
Order the hot Madras filtered coffee ($3.25) with milk and sugar for a satisfying way to end the dining experience. The coffee is strong, refreshing and tasty.
Overall, Woodlands Indian Cuisine is the prominent go-to place for vegetarian South Indian food in the Valley area. This is a good place to blast the mind with flavors and taste.
Woodlands Indian Cuisine delivers via major delivery apps, including GrubHub, Uber Eats and DoorDash. There is ample parking.
Woodlands Indian Cuisine located on Topanga Canyon Blvd in Chatsworth.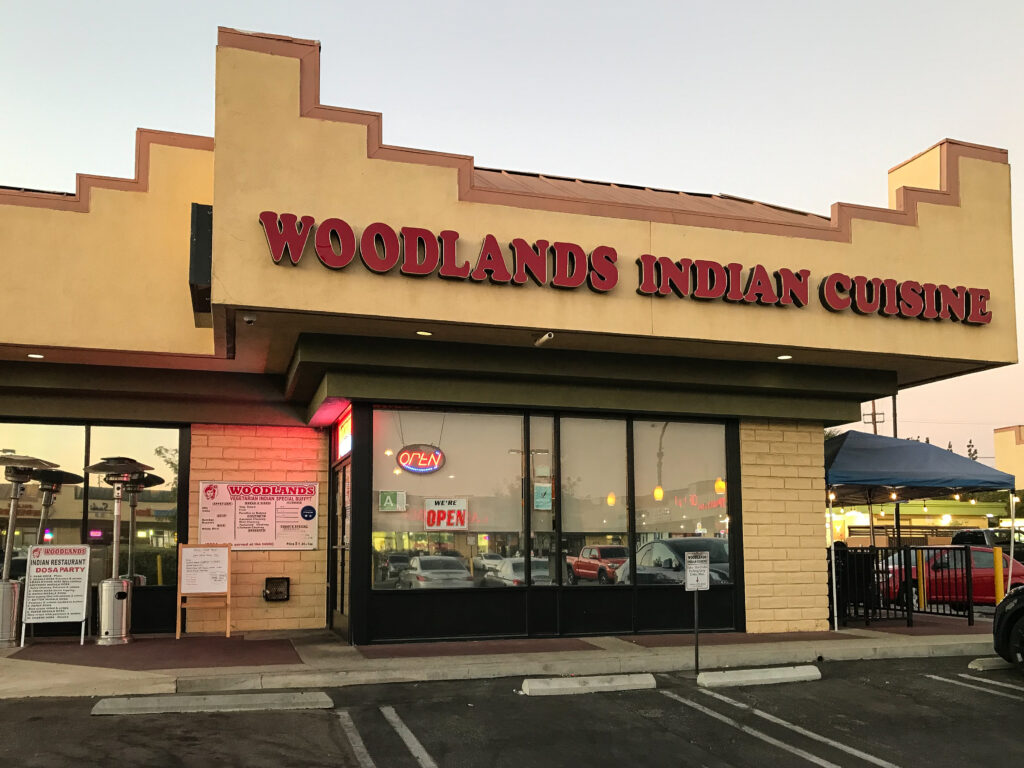 Location: 9840 Topanga Canyon Blvd, Unit A, Chatsworth, CA 91311
Hours: 11:30 a.m. – 3 p.m., 5–10 p.m. on Tuesday – Friday
11:30 a.m. – 10 p.m. on Saturday
11:30 a.m. – 9:30 a.m. on Sunday
Monday closed
Menu: http://www.woodlandsinla.com/menu.html
Phone: (818) 998-3031