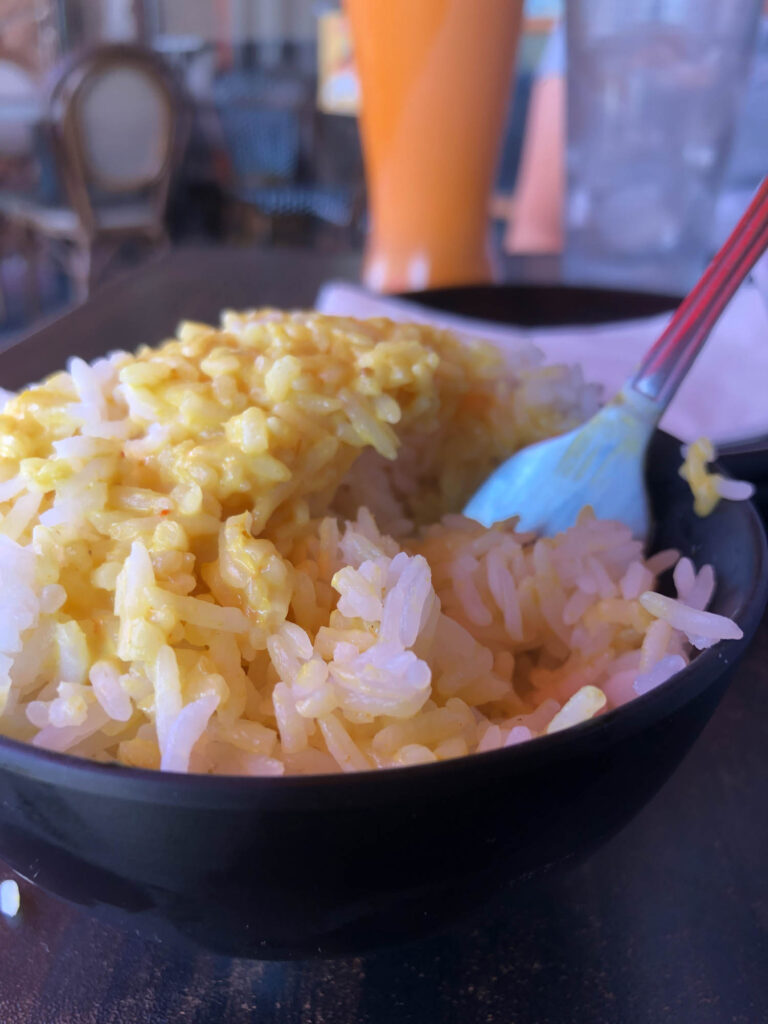 Innovative drinks and enticing appetizers may draw you into the restaurant, but the main dish must work to keep you coming back. The Rustic Spoon falls just the tiniest bit short of that goal.
The Rustic Spoon is a Thai restaurant in North Hollywood on Lankershim Boulevard. In addition to its North Hollywood spot, it offers locations in Sherman Oaks and Valley Village.
Eating outside at the Rustic Spoon, diners are surrounded by small colorful vines of flowers suspended from the ceiling and leafy trees in the patio corners. The outdoor dining area is situated in a chic little patio at the front of the restaurant.
After placing an order, metal cups of complimentary ice cold water infused with a wedge of lemon is offered. The ice floating against the metal makes the lemon water even cooler and more refreshing.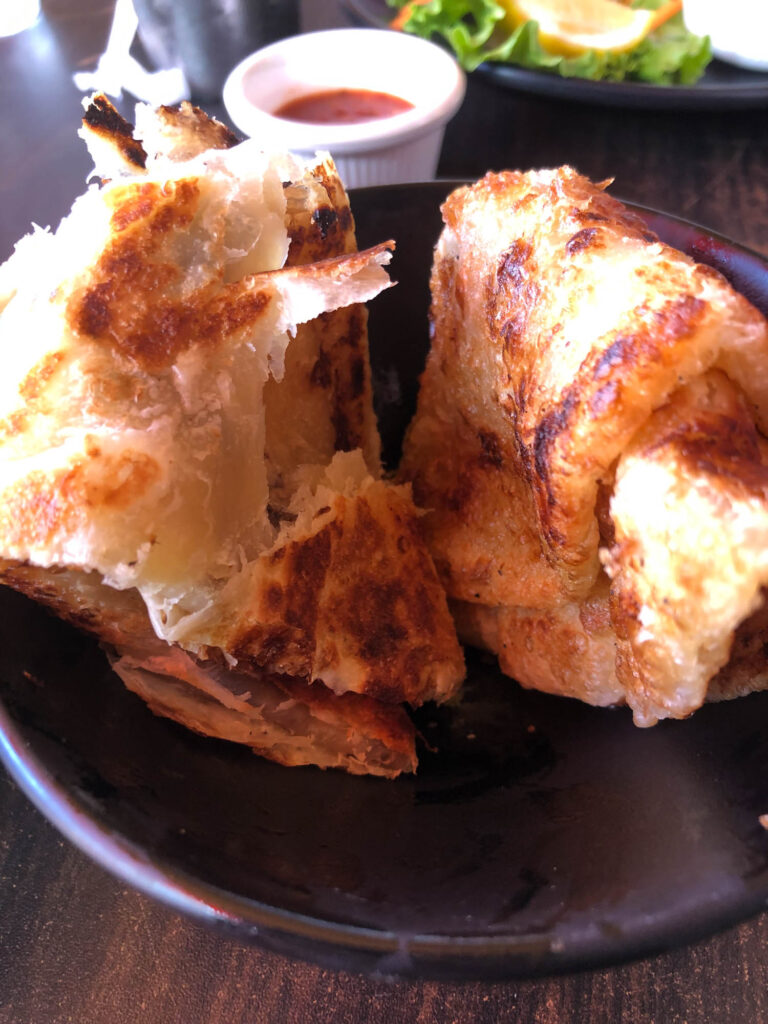 A small side of roti bread ($6) comes with two large pieces folded in a deep bowl. It is deliciously doughy on the inside and has just a touch of crispiness on the outside. The bread has a good weight to it and pairs well with the curry sauce.
The yellow curry ($14.99) stayed true to its name and was mild as advertised. It contains tofu, onions and crinkle-cut carrots and potatoes. The tofu is silky smooth and easily sliced with just a touch of the fork. While a tad bit bland, the curry is fresh and high quality. The curry could benefit from a wider variety of vegetables. A side of fluffy white rice accompanied the curry.
The Thai tea crème caramel ($4.50) has a rich, sweet flavor, but loses a bit of its shine after a few bites. Its taste matches that of an actual Thai iced tea and has the texture of mousse.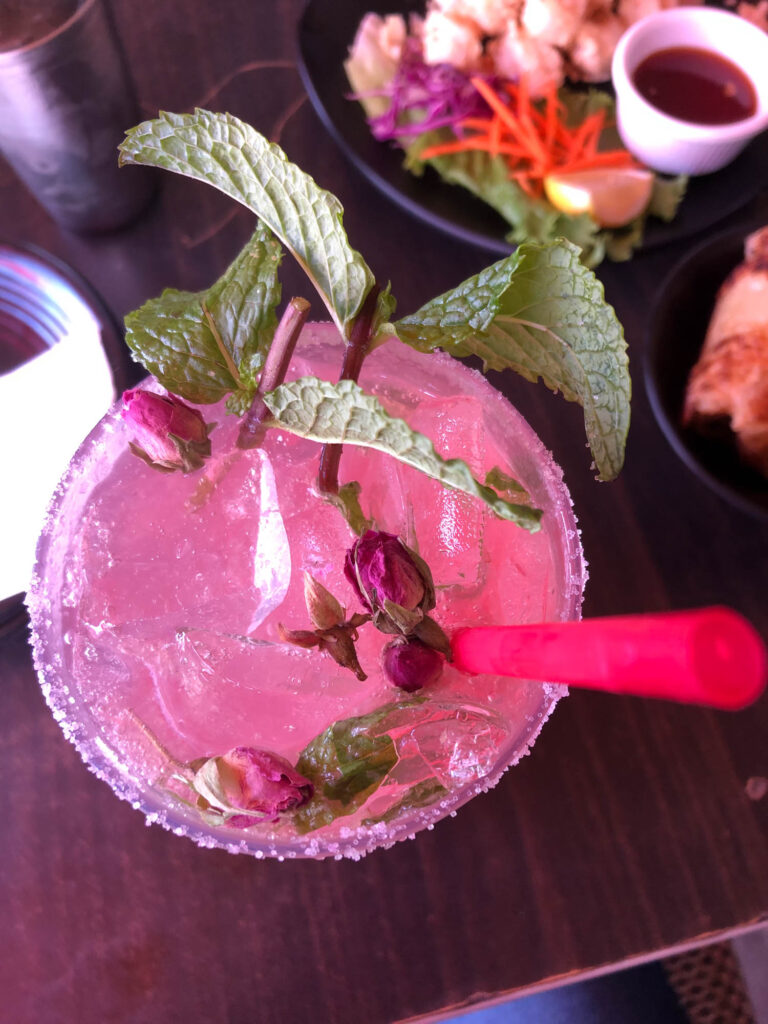 The non-alcoholic Rose Mojito ($7) is a flavorful and visual delight. The edge of the glass is lined with salt and there is a sprig of fresh mint, little dried roses and a wedge of lime in the glass; it is practically a small work of art.
The mojito tastes like rose-infused sparkling lemonade. It has a faintly sweet flowery flavor at first sip but is not overpowering, and it has a spicy kick after a moment, perhaps from the strong carbonation.
Mouth watering drinks and appetizers may be enough for some people to come in and check out the restaurant, but some main dishes, such as the curry, could be brought up a notch to match the higher standards of other items on the menu.
The Rustic Spoon
Address: 4384 Lankershim Blvd
North Hollywood, CA 91602
Hours: Monday thru Saturday 11 AM – 3:15 PM, 4:30 PM – 8:45 PM
Sunday 3 PM – 8:45 PM
Phone Number: (818) 754-8998