Community rallies to protect horses and homes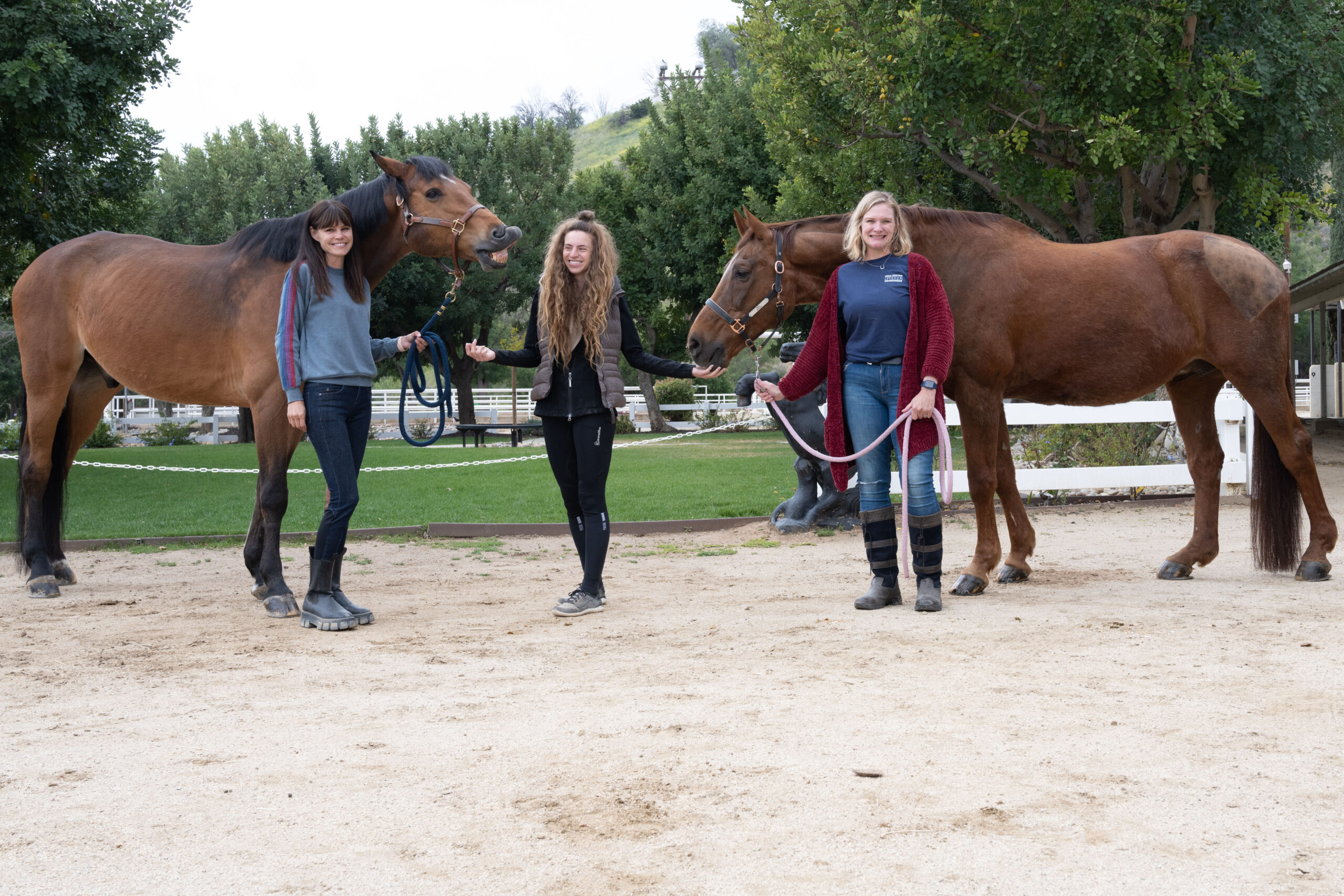 Mia, a former show horse with a liver chestnut coat and a sweetness in her eyes, is the boss mare of the stables at a peaceful equestrian center in Bell Canyon, the opulent Ventura County community.
But the German Hanoverian's quiet retirement was thrown into chaos on Nov. 8, 2018, when a nearby fire and its renegade embers blew in with a fury from the surrounding hills and threatened her livelihood and home.
Being deep in a canyon, Mia lived in the safest part of the community, and many animals from the adjacent hillsides were walked down by their owners to the equestrian grounds.
Seven miles away from Bell Canyon, Mia was brought to the Pierce College Equestrian Center, a safe haven for San Fernando Valley horses.
Mia, along with more than 50 other horses from Bell Canyon and adjacent communities, are survivors of the 2018 Woolsey Fire that ravaged the hills and destroyed homes along the Los Angeles and Ventura County boundaries. While no horses or property from Bell Canyon Equestrian Center were casualties, the fire changed their lives forever, because now the community must always be prepared for the next wildfire.
"They are so beautiful, they are so powerful, they are so fragile, and they are 100% at our will," said Lisa Riccomini, the president of Bell Canyon Equestrian Center and professor at California State University, Northridge. "If we don't know what we are doing, they are lost. The responsibility is great."
Riccomini said that evacuations stress horses physically and emotionally.
"It takes time to settle back in," Riccomini said. "It takes a few days to adjust. They don't know where they are. It smells weird. It smells burnt and it smells strong for weeks."
Vice President of Bell Canyon Equestrian Center Ashley Forchelli was also there during the evacuation. At the time, Forchelli was working with Cubby, a Dutch Warmblood with a copper bay coat, who had arrived two days earlier.
"I was so nervous," Forchelli said. "I had to evacuate Cubby, and it all went really smooth. That is when I knew I was keeping him forever."
Evacuating horses is a difficult task when they are endangered by a fire, in part, because many people don't own a trailer, which is expensive.
According to Pierce College Equine Sciences professor Heidi Paul, "The owners start to panic, and the horses pick that up."
Paul said that horses' instincts tell them to do the opposite of what they should do in times of danger.
"They are not like dogs," Paul said. "They are not even like children. They have a different mentality."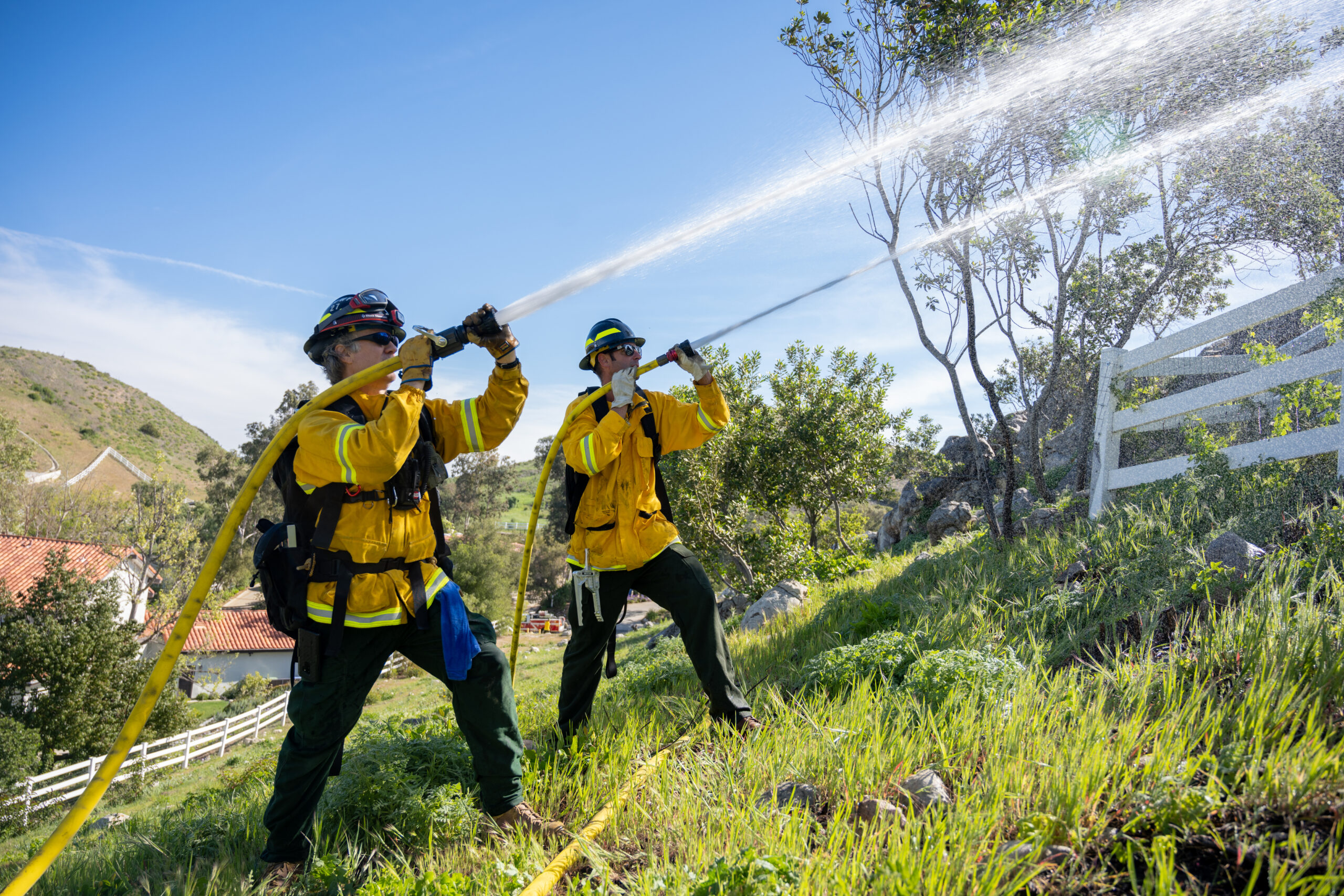 The Bell Canyon Fire Crew
According to the County of Los Angeles Department of Animal Care and Control, preparing horses for an emergency event requires that there be a neighborhood assistance network.
After the Woolsey Fire, the community of Bell Canyon realized that the Los Angeles Fire Department was too far away to assist the remote enclave in a timely matter. The residents realized that they had to take control.
The Bell Canyon Fire Crew was created to help put out fires quickly. Consisting of about 20 locals, these volunteer firefighters bring personal skills to the wildfire simulation drills.
Volunteer Varhm Sukyas, a resident of Bell Canyon, said that the fire crew meets every two-to-three weeks to practice different scenarios and drills.
Varhm's wife, Narine Sukyas, added that each has a role in the drills, so that in a real-life situation they know who drives each apparatus.
Equipped with uniforms, tools, walkie-talkies and three fire trucks, the Bell Canyon Volunteer Fire Crew drove to vacant spots, set up hoses and put out a hypothetical fire. They communicate to apply proper size hoses and water pressure. After the drills, they have an after-action review, followed by a cleaning and drying of hoses.
"We all live here, so we have that commonality," said Chief of the Bell Canyon Fire Crew Garret Clancy. "I know a lot more people because of this."
Stables tend to be along the hillsides of the San Fernando Valley, so wildfire control is imperative, but the resources are spread thin.
On the same day as the Woolsey Fire, the deadly Paradise Fire redirected almost all of the Southern California firefighters, and they were pulled from Bell Canyon. They went to Northern California to control that fire, plus one additional flare-up in Ventura County.
"By Saturday, when we were in here, the trucks were from Arizona, Texas, New Mexico and Indian Reservations," Clancy said. "That's a sign that there is nobody around if they have to pull people from other states. There is an issue with hiring."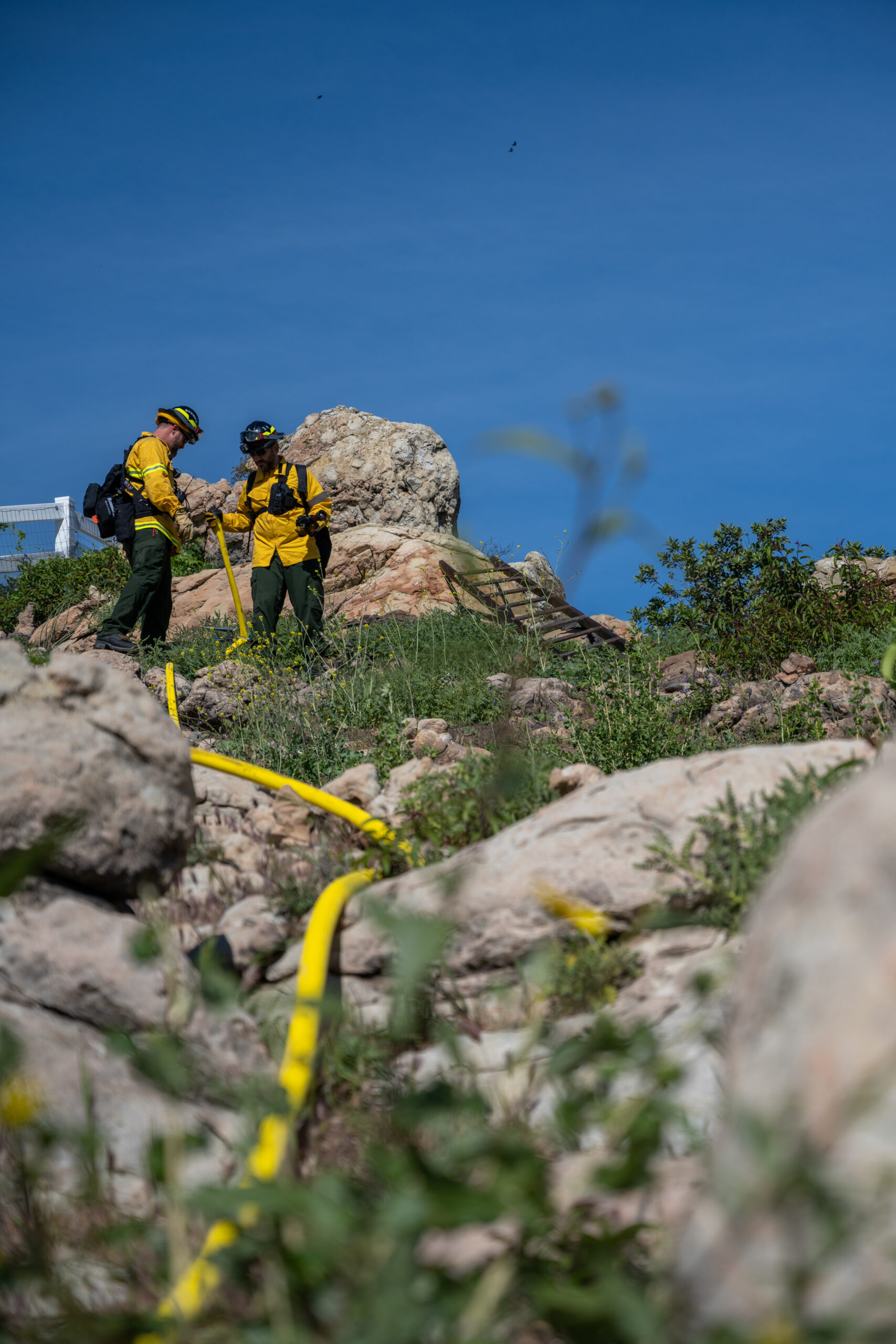 The Equestrian Community's Role
Bell Canyon is an equestrian community, one that has grown stronger in recent years.
"During Covid, horseback riding in general has just exploded," Forchelli said. "We have a waitlist of kids for our riding school. People are moving in here because we are one of the few equestrian communities left. Having enough places to go to, like Pierce College, is so critical. Maintaining those spaces to give people a place to go to is so important."
Pierce College has a unique role in horse evacuations in the Valley. Still, there is a push to generate money in other ways with that land.
"We love Pierce College," Riccomini said. "We would love to find ways to partner with them. In the last 10 years there has been controversy over the use of the equestrian center. What would be a better use of that space?"
Both wildfires and the rise of the equestrian community appear to be here to stay.
"They are a part of our history, and they are a part of our future," Riccomini said. "Bell Canyon would love to continue to build partnerships with Pierce College."