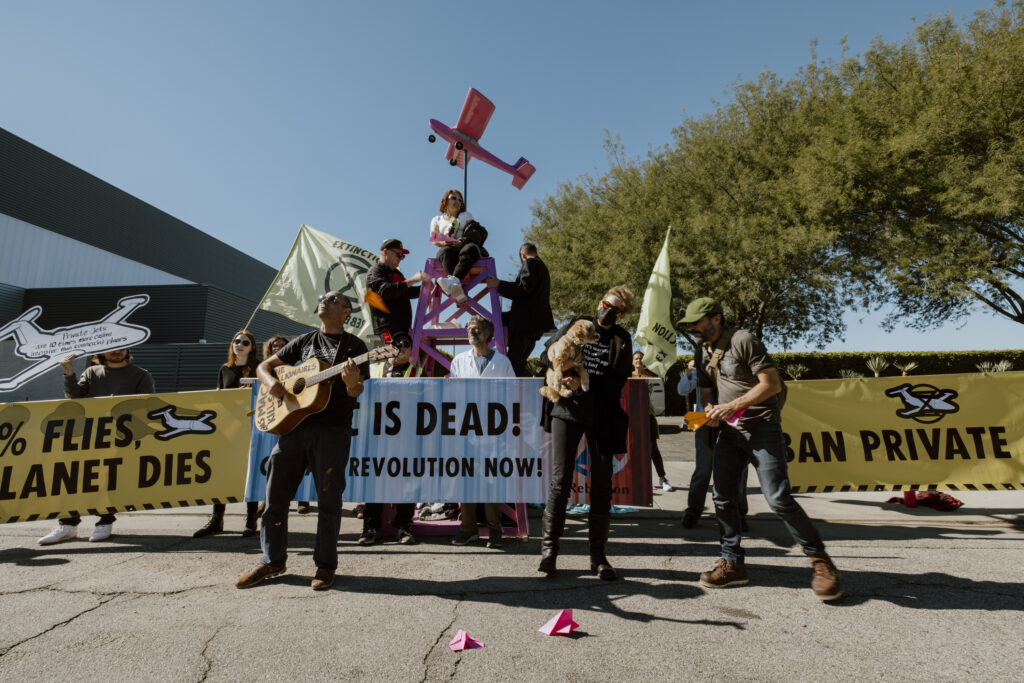 They're leaving on jet planes, but first they have to get through a pink 12-foot wooden structure, 20 people singing John Denver while throwing paper planes at each other and a little brown poodle named Maisie.
The LA chapter of Extinction Rebellion blocked the entrance to Netjets, a private jet company, for six hours on Nov. 10.
The activist group protested the use of private planes in support of similar coalitions around the world. Their goal was to disrupt the rich's runway routine for as long as possible to bring awareness to the amount of emissions private jets
USC professor Joshua Goldstein donned a scientist coat as he stood, chained to the pink structure.
"The world, at this moment, cannot afford this," Goldstein said.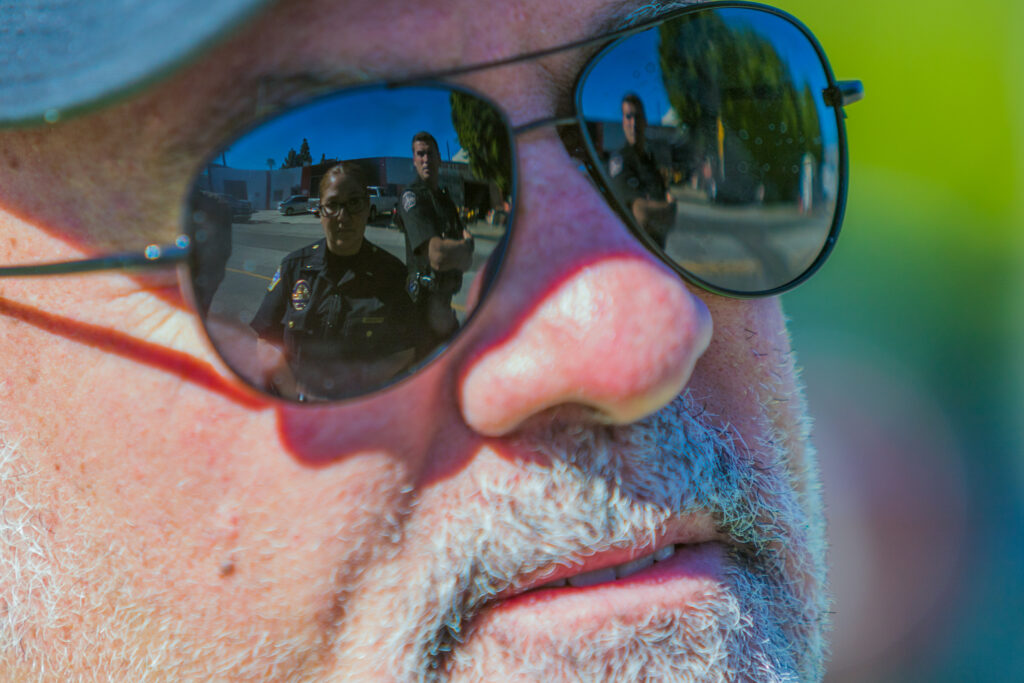 Only 1% of the world's population travel by private jet, yet they account for 50% of aviation emissions, according to Transport & Environment.
"We're doing it to call out that consumption and to insist on what they're saying in COP27," Goldstein said. "The rich have to pay their share."
In Sharm El-Sheikh, Egypt, 100 world leaders met together for the 27th Conference of Parties. The purpose of the annual summits are to discuss progress made by the United Nations on limiting climate change.
According to Yard.com, in 2022 alone, celebrities emitted an average of 3,376 metric tons of CO2 emissions in private jet use. The average person emits seven metric tons.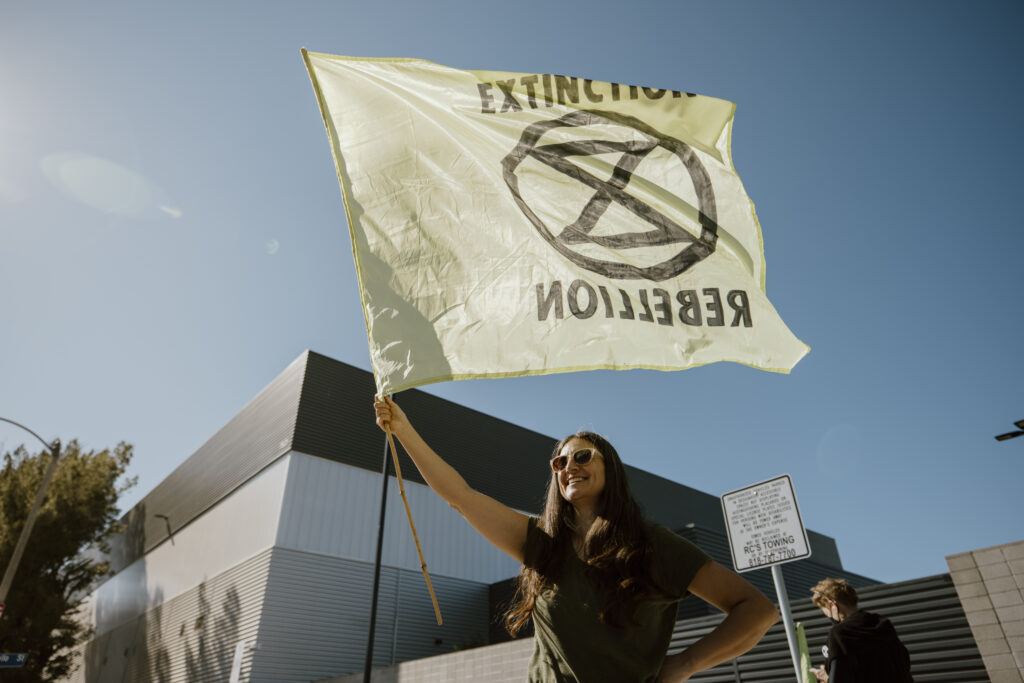 CSUN sociology professor Karen Morgaine sat atop the pink structure. Morgaine said she discovered Extinction Rebellion's LA chapter through her wife after speaking about the original movement during a lecture.
Morgaine said the best way to get the public's attention drawn on an issue is by making sacrifices.
"Comfort, time, potentially freedom," Morgaine said. "Escalating a protest to demonstrate your commitment to your cause is often incredibly effective."
Former Pierce student Patricia Lyon is an active member of Extinction Rebellion and helps run the chapter's social media accounts.
Lyon, a mother to a 3-year-old boy, said she fears the planet is headed to another mass extinction event.
"I'm standing up for all the children of the future because if it gets much worse we will not have a planet to live on anymore," Patty said. "I want people in the community and all around the world to wake up to what is happening."
LAPD and LA Airport police were present, however, no one was arrested as Netjets declined to press charges.