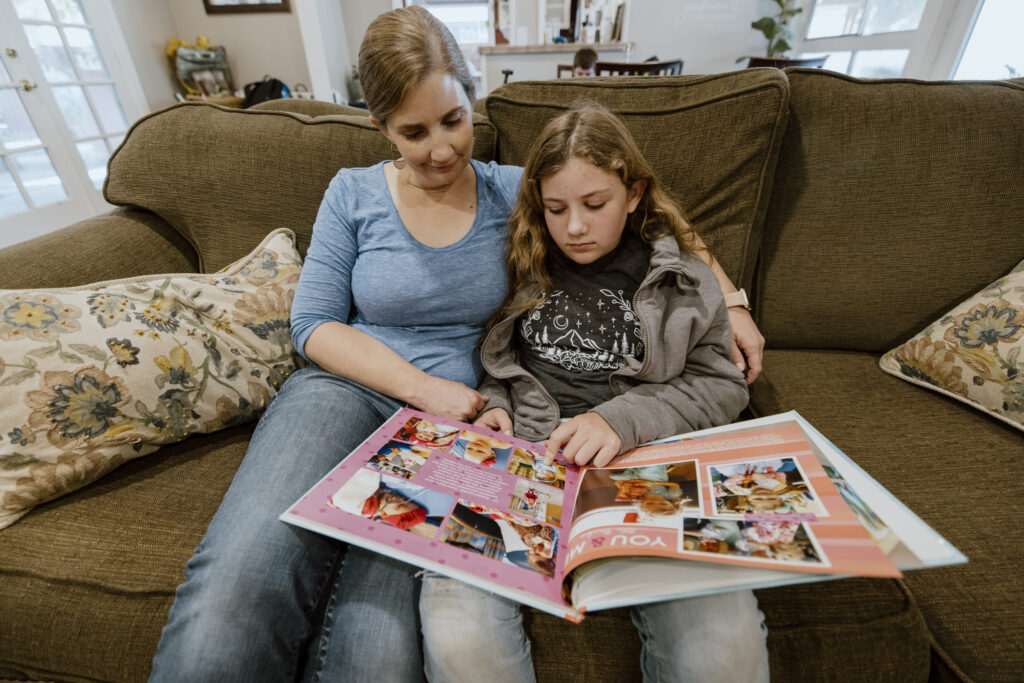 In 2014, when Grace Bumstead had just turned 4 years old, her mother Melissa Bumstead started noticing bruises.
At the time, Melissa recalled not thinking much of it.
"She was super active, so I thought it was normal for her age," she said.
However, the small bruises spread and began covering the sides of the girl's body.
Melissa hastily took her daughter to a pediatrician..
Within a few days they had confirmed that it was not only cancer, but it was a rare and aggressive form of leukemia called Ph-positive ALL.
From that point, the dynamic shifted for the Bumstead's, with their purpose shifting toward ensuring Grace's survival. Melissa and Grace spent weeks living at Children's Hospital in Los Angeles, while her husband and son remained at home and visited regularly.
"It was all consuming, no time to hardly eat, think or sleep," Melissa said. "Everything was about protecting Grace and making sure she got the right treatment."
Grace credits her family during that time of isolation from the majority of the world—specifically her mother—with keeping her spirits lifted.
"I feel like a lot of my emotional happiness depends on my mom because I've been with her so much," Grace said.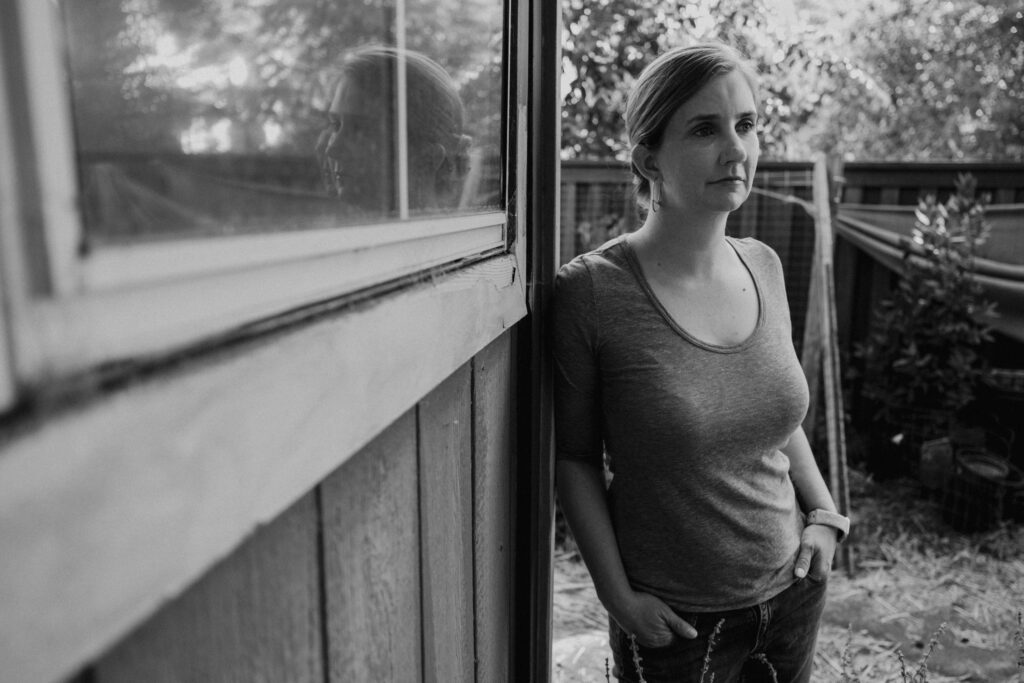 During that time, Bumstead began building community and friendship with other parents. What she didn't expect through these bonds were a series of eerie coincidences that caught her attention.
As Bumstead began conversing with parents, she began to learn that many of these families lived within her area, some as close as living on the same street.
"We got to the point where we met a family on our avenue– three kids, within a three-year period all on the same street," Bumstead said.
This began to eat at Bumstead, who knew that child cancer rates are "15,000 new cases in America a year out of 72,000,000 children," according to the American Childhood Cancer Association.
Bumstead created a group chat with the parents, and together they began mapping themselves. All of their homes surrounded the Santa Susana Mountains, but the group remained unaware of the once deadly Rocketdyne and nuclear testing site, until one mother spoke up nearly a year later.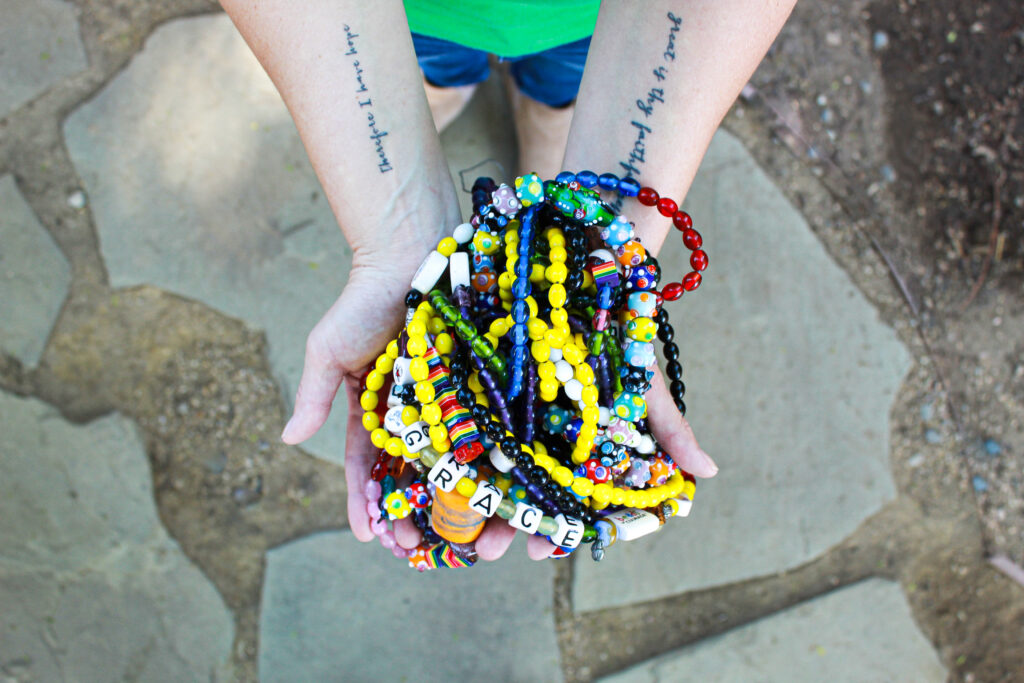 Melissa was blindsided with the new information, as she had never heard of the field lab when searching for answers. The parents began to realize that all of the children lived within 10 miles of the lab.
"Just from kids we know and have met, about 80 children we've tracked so far, and that's without even really trying," Melissa said.
Whispers about the Santa Susana Field Lab have been sparsely shared throughout the decades.
The Santa Susana Field Lab began its site operations in 1946 with Rocket Engine testing, eventually expanding into the field of nuclear energy. In 1959, 30 out of the 43 fuel rods in the sodium reactor experiment failed due to the core overheating.
The meltdown released 20 times the amount of radioactive gasses than the Three Miles Island accident, according to the United States Nuclear Regulatory Commission, which they called the "most serious accident in U.S. commercial nuclear power history." The field lab was eventually purchased in 1996 by multinational aerospace company Boeing.
Boeing, NASA and the Department of Energy have been ordered into clean up contracts for the site, issued in 2007 and 2010 respectively. But these agreements have not been fulfilled.
The toxic substances used during testing and experimentation include rocket fuel (perchlorate), TCE (trichloroethylene) and MMH (monomethylhydrazine), all of which can lead to rare forms of cancer, immune diseases, as well as reproductive and respiratory issues, according to the preliminary assessment and site inspection report distributed by the Environmental Protection Agency.
Unknowingly, Melissa who discovered the connection between her daughter and dozens of children by accident, would lead as the face against those responsible for polluting the surrounding communities.
"If I don't try, then when the kids after us get cancer, I won't be able to look at them and say I tried… and that really haunted me," Melissa said.
Melissa created a website, Parents Against Santa Susana Field Lab (parentsagainstssfl.org). Through the website, readers can see upcoming board meetings, personal statements and legal documentation that proves the toxic chemicals and waste that was left behind.
"Our main goal is to take that really complicated information, and make it really accessible to the public," she said.
Melissa created an online petition vying for clean up of the former field lab, gaining more than 750,000 signatures. In addition, she and other cleanup activists are continuing to seek the legal measures needed for an eventual clean up.
Through this petition, Melissa's story has led to a series of opportunities to be heard. In 2021, she co-starred in an Emmy nominated documentary, In The Dark of the Valley. The film tells the history of the Santa Susana Field Lab dating back to its opening, and the many organizations who are fighting for the responsible parties to be held accountable.
She was most recently photographed by People Magazine, sharing her family's personal struggle with cancer and experience with the former field lab.
Melissa's role consists of daily meetings based on planning protests, advocating on social media, and working with other organizations to legally challenge for a clean up.
Melissa said it is unfortunate that such measures have to be taken by residents, rather than being able to trust the government's Department of Toxic Substances Control to put the people first.
"It's not fair that the community has to pick up the slack," she said. "If someone had done this maybe 10 years ago, then maybe my daughter wouldn't have gotten cancer."
In those years, Melissa said that Boeing has never legally challenged her for saying the corporation refused to admit their role in not cleaning up the toxic site.
"I have never been served a cease and desist order," she said. "If I was lying, that would be the first thing at my door."
Throughout her search for answers, Melissa contacted other groups seeking to get Boeing to clean up the lab. She met Associate Director for Physicians for Social Responsibility LA Denise Duffield, which pairs health professionals with the front line communities' lived experience.
Duffield said Santa Susana is one of the many cases of environmental causes affecting the people.
"The root cause isn't in the body. The root cause is in the environment," Duffield said. "The main issue is the site is contaminated. It is grossly contaminated with hazardous chemicals and dangerous radionuclides that are in the soil, that are in the groundwater, that are in the surface water run off after it rains, and when people are exposed to those contaminants they get sick."
Duffiled said that even though the Santa Susana location ranked near the bottom of choices for the lab because of its terrain and the direction the wind blows, it was chosen for its proximity to UCLA.
"This place is really located close to where people are, and it wasn't supposed to be," she said. "[The atomic energy commission] were looking for a site away from populated areas because they knew they were going to be doing dangerous experimental work."
Such dangerous experimental work was what led to Santa Susana to become the first nuclear reactor that produced commercial energy for any U.S. city, she said.
But such leaps in nuclear energy were met with a drastic turn of events.
"That very reactor is the one that had the infamous 1959 partial meltdown at the Santa Susana Field Laboratory," she said.
The partial nuclear meltdown and lab contamination from chemicals used in former rocket experiments (rocket fuel (perchlorate), TCE (trichloroethylene) and MMH (monomethylhydrazine)), are at a high risk of affecting public health because of the decision to the lab around the mountainous region, she explained.
"The high elevation means that the contaminants on the site that have built up for decades and decades come down. They come down in the wind, then come down, gravity pulls them down. Wind, Rain and, of course, now fire will help spread the contaminants," she said.
Duffield said the Department of Toxic Substances Control (DTSC), a regulatory agency that was designed to keep these sites in check, has not been enforcing these agreements.
"Polluters never want to clean up their mess," she said. "They don't want to spend the money to do it. They want to walk away."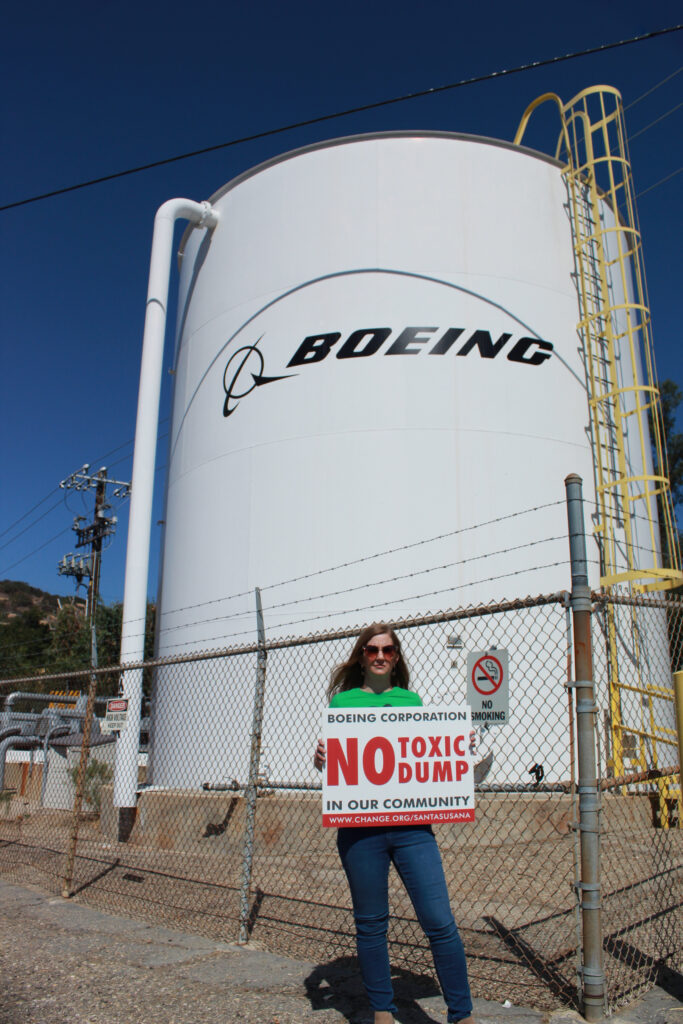 In the most recent battle, Melissa, Duffield and others are suing over a 2022 decision that was done without the representation of the public sector, which greatly reduces the amount of cleanup Boeing is required to complete and lessens the oversight of the facility when doing so.
As for Grace, after her relapse in 2017 she was able to have a life saving bone marrow transplant. She is now healthy and back home with her family.
But not every child had the same outcome.
One of Grace's only friends during her cancer treatments, Hazel Hammersley, was also fighting cancer. The girls found a kinship in their interests of dolls and tutus, a connection that also sparked a friendship between their mothers.
In 2018, Hazel died at the age of 7 after a five-year battle with cancer.
"She was the type of person you wished you had more time with," Grace said.
The Hammersley family lived only a few miles from the Bumsteads.
Melissa said her fight to protect others in the area continues.
"If our work to cleanup contaminated sites like SSFL protects just one child from preventable cancer, it's worth it."