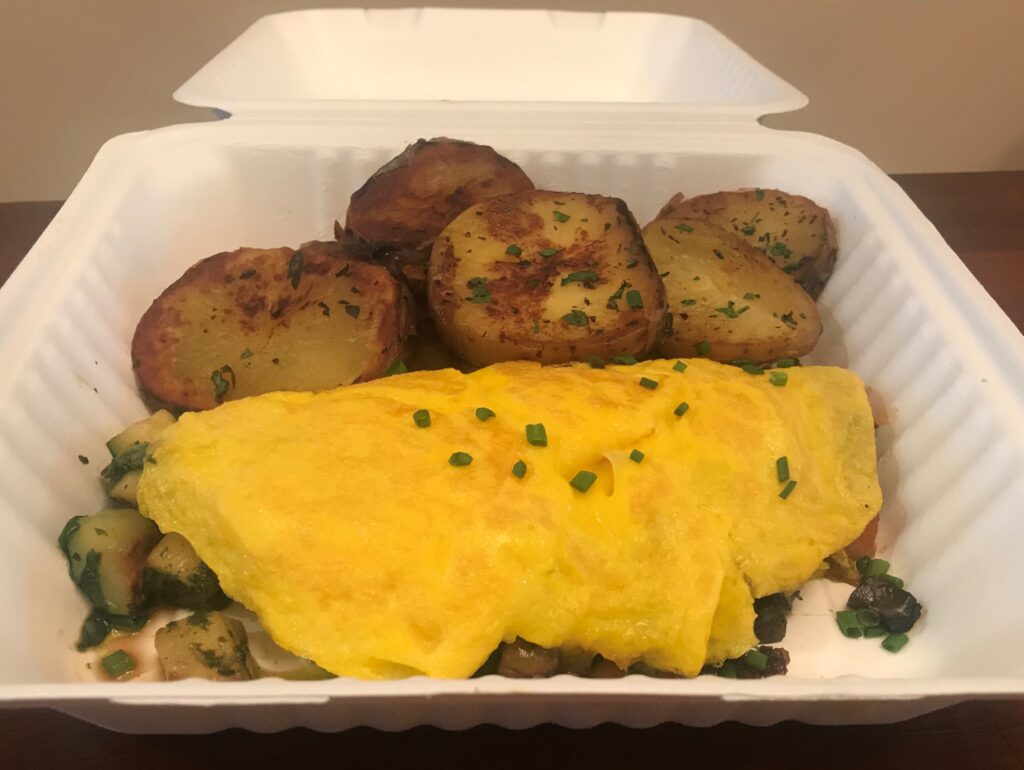 Nestled on the corner of Saticoy Street and White Oak Avenue is a neighborhood café with big city taste.
Humble Bee Café has a wide variety of menu items for a restaurant as small as it is. Despite being located in a strip mall next to a liquor store, the ambiance inside the restaurant is nice. They have a homestyle look to the inside of the café, as if guests were in a log cabin inside of a Disney movie.
While the inside is closed to customers, Humble Bee has takeout and delivery.
They are offering a variety of breakfast and lunch specials. While they cost more than an average meal at about $13 a plate, they make up for it in taste.
Meals include sandwiches, burritos, omelets, biscuits and gravy and salads. Many have fun bee-related names. They also have vegetarian options such as their tofu scramble and garden omelet.
Their BELTA (bacon, eggs, lettuce, tomato and avocado) sandwich costs $14.50 and comes with a choice of side salad or home-style potatoes.
The sandwich had an amazing crunch to its bread, and its contents were layered well to keep the sandwich from falling apart. A good amount of each ingredient was added. No one item overpowered another. The scrambled eggs had a great taste but the avocado looked old. The potatoes tasted great taste as well but were a bit undercooked.
The garden omelet costs $14 and comes with a choice of side salad of home-styled potatoes. It is a healthy option, consisting of caramelized onions, mushrooms, jack cheese and spinach.
The omelet was a bit larger than a usual omelet. The egg was cooked perfectly but a bit over seasoned with pepper. The homestyle potatoes had good taste but were undercooked and a little rough.
Humble Bee Café also offers traditional breakfast options such as pancakes, which are available as a side dish. A single pancake costs $3.50. It comes with a side of maple syrup and a few slices of strawberries.
The pancake took up the entire space of the to-go box. It was crispy on the outside and fluffy on the inside. It tasted a bit burnt, but that flavor mixed in nicely with the syrup. There were not many strawberry slices for every bite, but they added a sweet taste.
They also offer a variety of beverages and some are made in the location. They offer chai tea lattes, Americanos, cappuccinos and some of their own creations.
One of their drinks is called the basic bee juice, made of carrot, apple, orange, lemon, celery, strawberry and ginger. The drink is refreshing and no ingredient overpowered the others.
Humble Bee Café is located at 17321 Saticoy St, Northridge, Calif., 91325. Their hours of operation are 8 a.m. to 3:30 p.m. They are available for take out and delivery through Grubhub.