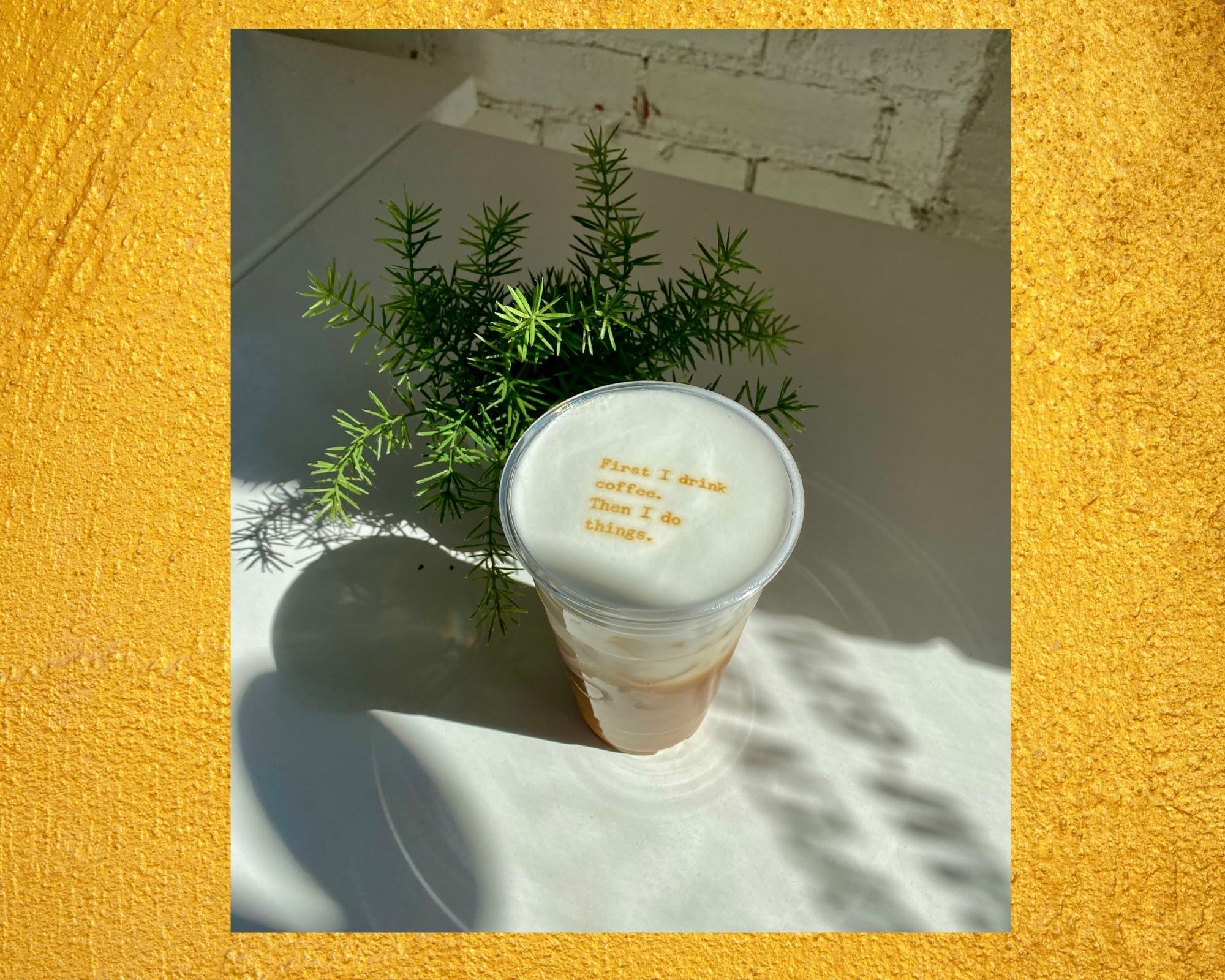 Carrera Café is where the café imparts the art of Melrose to your coffee cup with a European twist. Photographer: Michael Loizzo
Located in the heart of Melrose, Carrera Café is on the corner of Melrose and Harper Avenue. Carrera Café is where the café imparts the art of Melrose to your coffee cup with a European twist.
Carrera Café offers a charming European style of coffee, tea, and food, with an elegant and authentic interior finish. From their fine espresso-based drinks and pastries to their Italian subs and European authentic design that contains chic and fashionable decor, the first step you take into the café will make you feel like you are no longer in Los Angeles.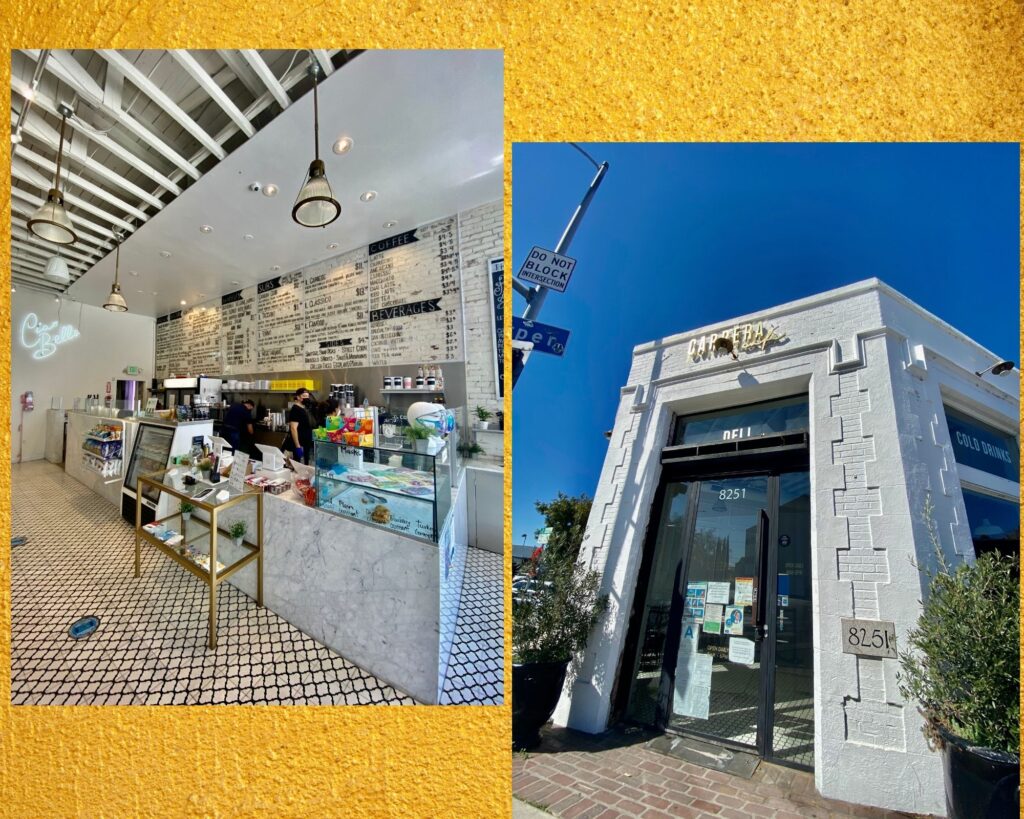 Your eyes are immediately drawn to their bright blue neon sign hanging on their exposed white brick wall, the sign reads "Ciao Bella" which is Italian for "Hello Beautiful". Photographer: Michael Loizzo.
With the location of Carrera Café being in the heart of Melrose Avenue and across from the legendary Paul Smith's Pink Wall, Carrera puts a whole new meaning on latte art. Carrera is known for printing any photo you want onto your latte as latte art, you simply send in any photo you desire, and they will use their latte machine to make your photo into a foam finish on your coffee.
Carrera Café has fine espresso-based drinks with custom latte art, but they don't stop there. Carrera has over 14 flavors to choose from to add into your coffee or latte to enhance the rich and bold taste their coffee delivers.
The Rose latte is one of Carrera's specialties that they take pride in, bringing the fresh floral taste and sweet aroma to your strong and bold coffee, the perfect mixture.
The iced Rose latte is beautifully balanced in the cup. The bold and rich espresso sits at the bottom, the ombre to the oat milk in the middle, and then the foam latte art sitting beautifully at the top, just begging you to mix it all together and take that first refreshing sip.
Drinking the Rose latte was like drinking the first day of Spring. The boldness of the espresso hints sunshine after the cold winter and the beautiful aroma and the delicious, fresh floral taste of the rose was just like that cool spring breeze on a beautiful day.
Not only can you get their specialty Rose latte, but you can also add flavor into any drink on their menu, whether it is tea, matcha, iced coffee, you name it, you got it!
Carrera also has a variety of drink flavors including lavender, vanilla, white mocha, pumpkin spice, caramel, and many more. They also offer many milk options, oat, soy, almond, as well as dairy based milks.
As for bites to eat, Carrera has a wide variety of European and American nibbles, they also have a secret menu that includes an egg sandwich that you have to ask about.
Carrera Café
Address: 8251 Melrose Ave. Los Angeles, California.
Hours: Carrera is open every day of the week, Monday through Sunday from 8 A.M to 6 P.M
Prices: Latte – $4 / $5 , Cappuccino – $4 / $5 . Tea – $3 / $4 . To add flavoring to your drink of choice is an additional .75 cents and to substitute dairy milk for non-dairy is an additional .75 cents as well.
Website: https://www.carreracafe.com