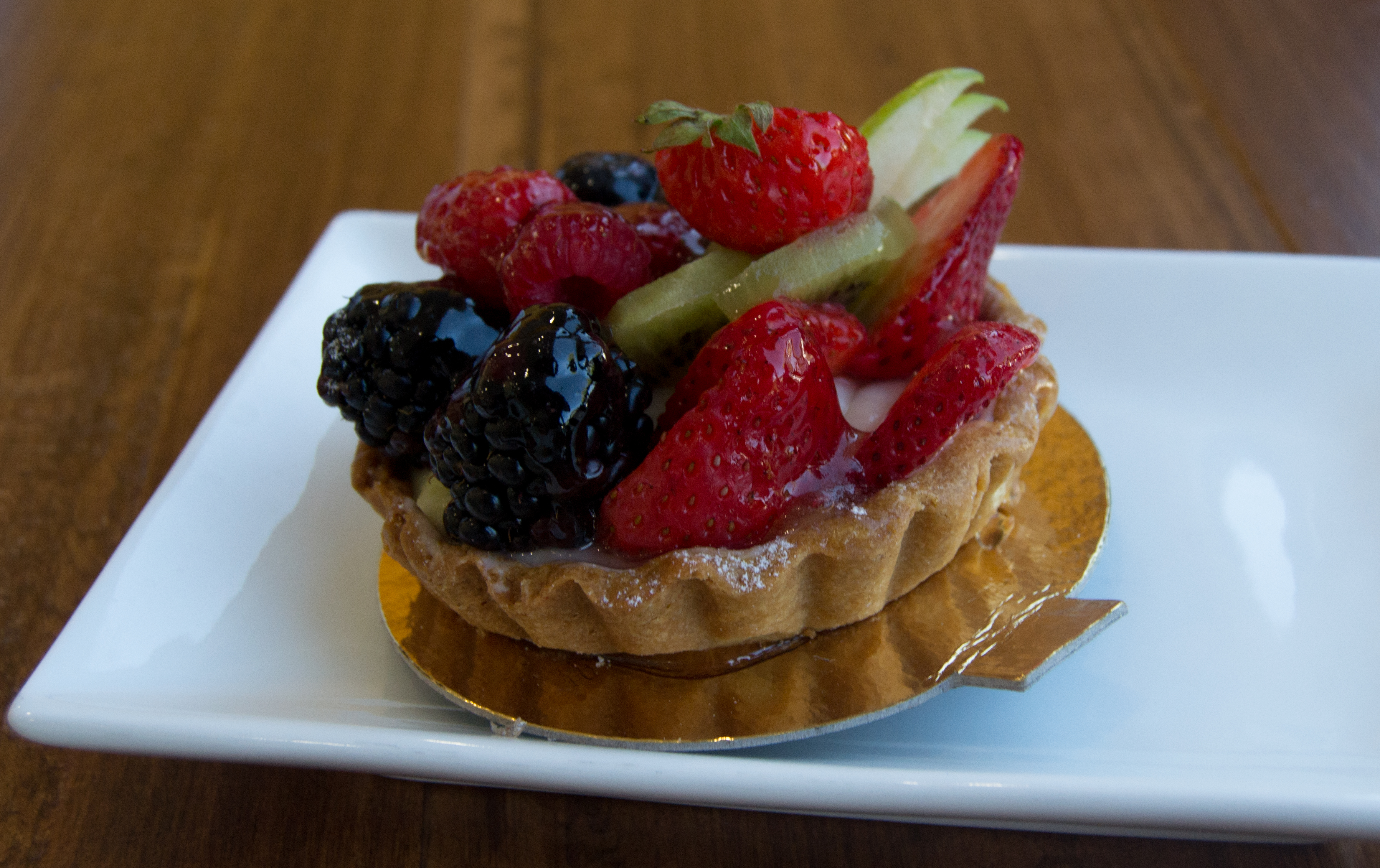 The pleasant aroma of sugary sweets are accompanied by the friendly smiles by staff members behind the counter ready to help customers. With a vast amount of pastries, coffees and hot sandwiches paired with a glass of water infused with mint and citrus, completes a meal at Pascal Patisserie and Cafe.
The cafe opened in July of 2016, this cafe is less than a mile away from the Pierce College campus. With a few tables inside the cafe fits about 30 people.
Once inside, the traffic noise of Victory Boulevard is silenced. Music surrounds the cafe and provides a comforting environment.
The tiramisu is well known, but this chocolate tiramisu adds a different element. Paired with an espresso, this treat gives a mouth watering fluffy taste. The chocolate is not overpowering, but the hazelnut bits on the side of the cake add that extra flavor and crunch.
Creme brulee is French for burnt cream, which gives it a crispy thin layer that adds just the perfect amount of texture. This creme brulee followed by a rich and creamy fruit, is paired nicely with the dish and a crust that was tough like a cookie and held everything in place.
When taking a bite of the banana cream pastry it's like biting into a warm marshmallow. With a fluffy texture, sprinkled with pieces of hazelnut, it's definitely the sweetest treat in the cafe.
The fruit tart and creme brulee are similar in taste, but have a subtle difference. The fruit tart cream is not toasted. This fruit tart has the same crust and cream as the brulee, however the tart shows more taste with the variety of  fruits blended in with the cream.
Granny Smith apples, blueberries, blackberries, raspberries, strawberries and kiwis are the ingredients to create the fruit tart, which add a sweet and sour taste to the creaminess.
Parking is fair, but it could get a bit crowded around lunch time. More parking is available in the back of the building.
Within a busy street, the cafe's calming vibe and delicious pastries and short distance from Pierce, Pascal's Patisserie and Cafe is that slice of tranquility to calm and relax the busy person while treating them with a sweet treat.
Pascal Patisserie is located on 21040 Victory Boulevard in Woodland Hills, California. It is open Monday through Saturday 7 a.m. to 6 p.m. Telephone number is (818) 712-9375.