Story By: Marielle Stober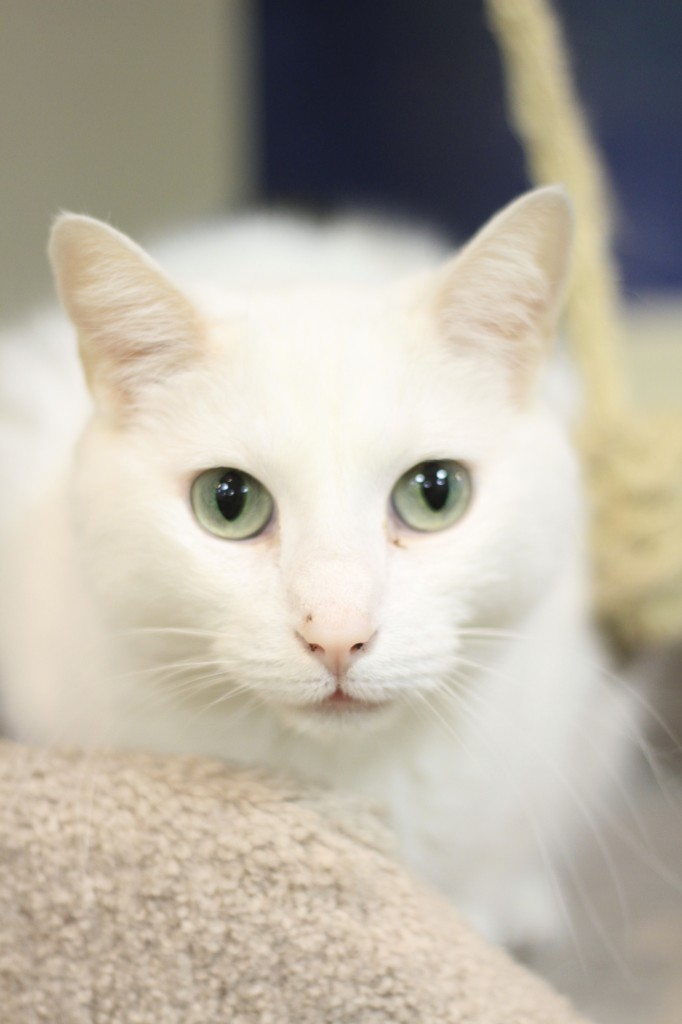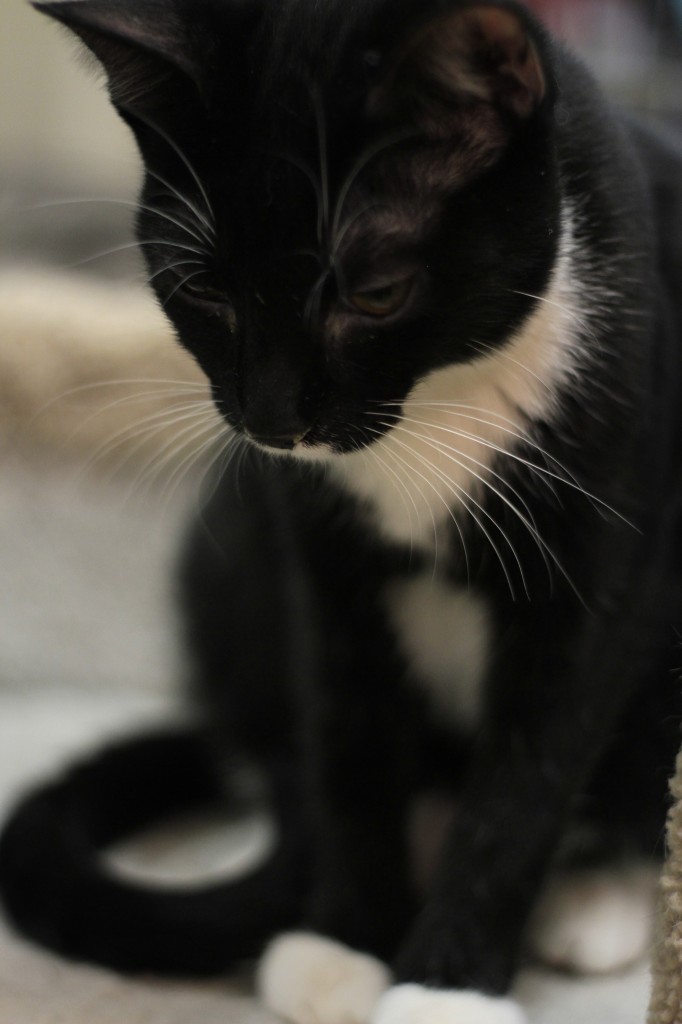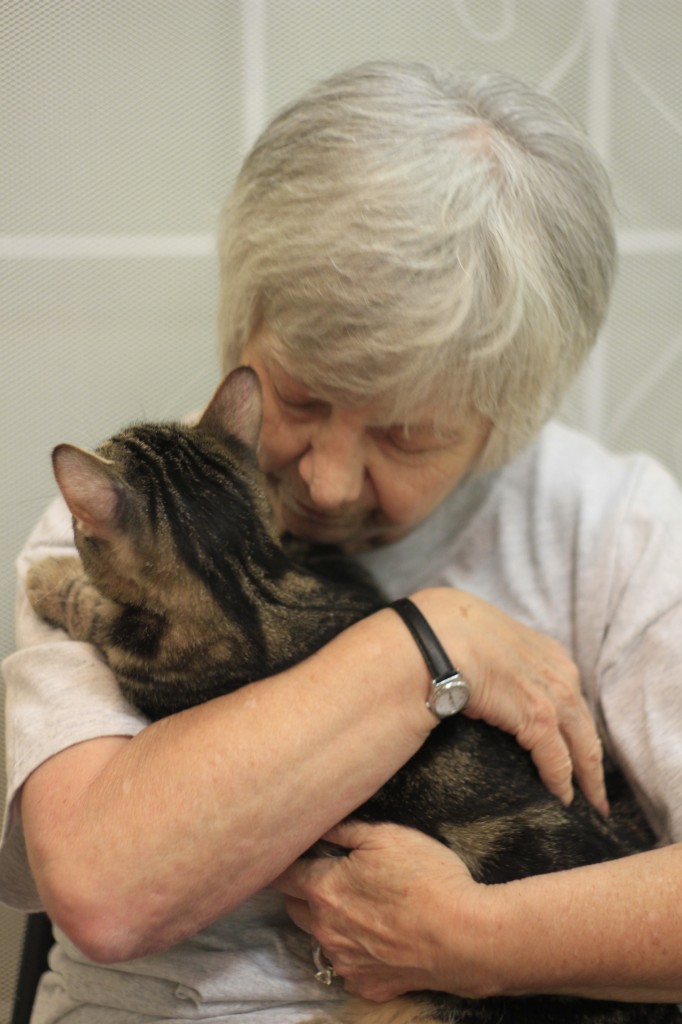 Cats and kittens stroll leisurely through the spacious kennels. Rosemary, a black shorthaired, plays with her sister Sage from atop a cat tree. Across the narrow hall, twin tuxedo kittens paw hysterically at a feather toy that hangs suspended from the ceiling. Eight others soon join in on the fun. Watching from the other side of the gated playroom is Debbie Regal, founder of Petopia Animal Rescue and resident "den mother."
"I didn't know anything about keeping a pet. But you learn a few things after a little while," Regal said.
Staffed by volunteers, Petopia Animal Rescue, founded by Valley Cats Inc., is the second of two establishments founded by Regal.
Opening in November 2012, it has been a glimmer of hope for countless pets that were relinquished by their owners to the pound or saved from hoarders. Yet few know what happens behind the scenes.
"We face the issues that any animal rescue does. Rather than trying to work out the problems people seem to think that we [rescuers] are here to handle their overload," Regal said.
This theme is not uncommon. It is almost three million that are "put down" every 11 seconds in America alone. They are often the offspring of family pets that have not been spayed or neutered. The ASPCA has five to seven million animals living in shelters, of which 60 to 70 percent will be euthanized. Most are brought back to the shelters by the same owners who adopted them. After rescuing cats for 40-plus years Regal has seen and done it all.
With a lifetime of experience under her belt, Regal compared what it is like rescuing from a hoarder, as opposed to the pound. Understandably, dealing with a hoarder presents a number of issues due to the fact their hoarding tendencies can be the result of a mental health disorder. This is why compassionate dialogue, such as offering to call a specialist hoarder cleanup team, is often required.
"In that instant you can probably rescue all of those animals [from a hoarder]. Some of them make it. Some of them don't because of the conditions," Regal said. "But at least you will have tried. But when you go to a shelter there's no way on earth you can take them all. And the heartbreak is that you cannot save them all. So you do what you can."
The road to recovery after a rescue does not end with filling out release forms. All of the cats Regal brings back are de-wormed, spayed or neutered and screened for AIDS and leukemia. The cats are micro chipped before being released for socializing. Assisting in the efforts are the enthusiastic volunteers.
Kimmia Moarefi, 16, has only recently joined Petopia. Although she has never had a cat, Moarefi is the proud owner of two dogs. For her, Petopia is more than just a place she volunteers, it's her place of work. And like any job it too has its difficulties.
"I don't like it when people come in here and think this is a joke. This isn't a zoo," Moarefi said. "It's hard to tell who actually wants to adopt."
Personally overseeing the adoption process, Regal screens all prospective owners using the questionnaire they must fill out before entering a playroom. When the last of the paperwork is signed the animal is turned over to its new owner. However, cats are not the only pets up for adoption at Petopia.
The Southern California Pomeranian Rescue founded by Leesa Molina shares space with Petopia. The Santa Barbara native opened shop soon after relocating.
After a sudden spur of growth, Molina was looking for a place and she read in a magazine that Petopia would be opening.
"I called and apparently they had worked with one of our volunteers a few years ago and really liked her. We've been able to place a lot of dogs here," Molina said.
In the beginning, Regal worked as a teacher to Special Needs students K-12 in the Chicago inner city. Now Regal's hobby has become a mission and it all began with a cat called Taffy who followed her home one Halloween night.
"After that I was in like Flynn," Regal said. "I mean I just couldn't stop. I couldn't stop rescuing."