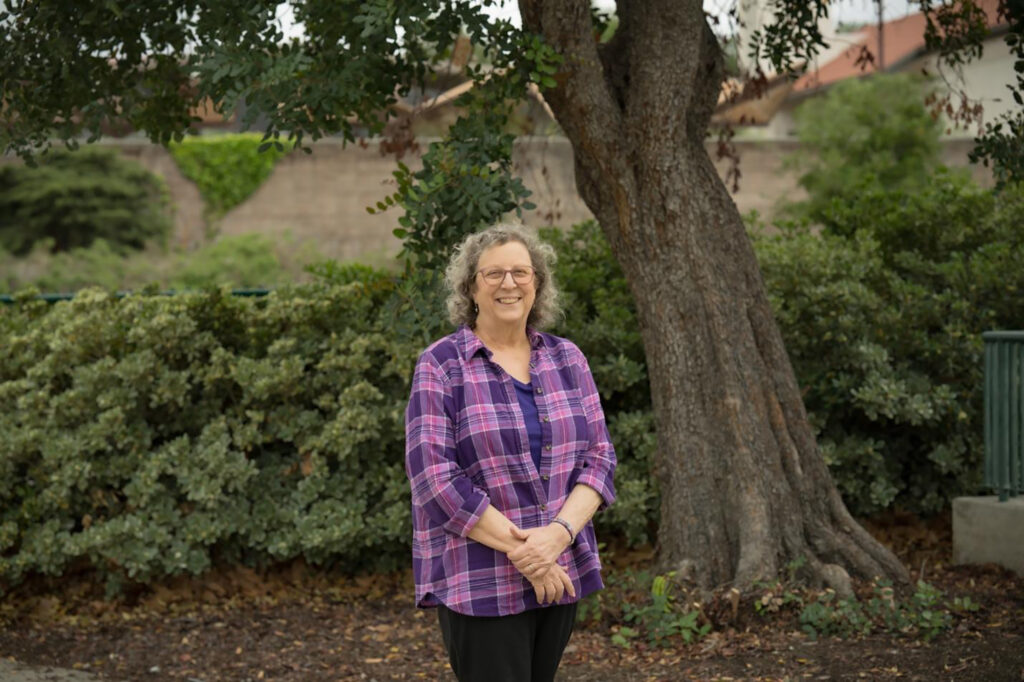 The sun slowly sets on the verge of twilight, but some classes are just getting started. A projector warms up, an OWL hoots and students start to walk in and log on.
Every Monday afternoon, child development professor Lila Snow opens her classroom to nurture the minds of the next generation of teachers. Snow found her calling to work with the littles later in life.
"I went to Pierce then transferred to CSUN to get my degree in business, which I pretty quickly realized was not the field that I wanted to be in, so I went to Valley because I needed to take early childhood classes," Snow said. "I fell in love with community colleges, and when I was offered the opportunity to come to Pierce full-time, I jumped at the chance in 2006."
Snow is a tenured full-time professor, but she is also a wife, mother and grandmother. During her time in the field, she has held multiple job titles and overcome many hurdles to reach this point in her career. Snow explained it's not always easy to find a balance between work and personal life.
"When I was directing a preschool, I actually left that job because I felt my kids needed me and I wanted to be there for them," Snow said. "You can't just think it's all going to work out. It doesn't. You have to be intentional, and it helps to have a really good parenting partner."
According to Snow, a strong feeling of support from family and colleagues keeps her motivated.
As a former community college student, Snow understands the career crossroads students face and the expectations put upon them in their early 20s.
"I would say if you're really thinking about it and you love children and you like seeing change every day, this is a great field for you," Snow said. "If I could give my younger self some advice, I would just say 'Slow down, you're going to be good.'"
Each semester, a new batch of students takes a child development class and joins the community Snow has helped cultivate on campus and online. She believes it's important to show students the ups and downs of early childhood education and prepare them with the tools they need.
Child Development department colleague Alma Cortes said Snow is an educator that goes the extra mile and genuinely connects with her students.
"Professor Snow has been very involved in the mentor program, and she has vast knowledge and experience working with children and their families," Cortes said. "She brings that to her students by guiding them to become better teachers, caregivers and lifelong learners."
The transition from business to working with children was a career change, but Snow has been able to find uses for her business degree even today. Snow's business background made her a good fit to teach CD 38, a class that covers administration and supervision of early childhood programs.
"I always say this about my bachelor's in business. It has never hurt me to understand how things work and how things go," Snow said.
A former student from Snow's CD 38, Vanessa Quinonez, said the class was insightful and eye-opening.
"I took this class in the middle of the pandemic, but I still learned a lot from professor Snow and felt she truly cares about her students," Quinonez said. "I still need to spend more time practicing Excel, but the content she covered was really practical."
Snow said the state is making good moves for offering preschool to all children, but the field has not yet recovered from the effects of the pandemic.
"I really want children to get back on their feet, to see teachers get back on their feet," Snow said. "It's slow, but I feel hopeful, and it keeps me going."