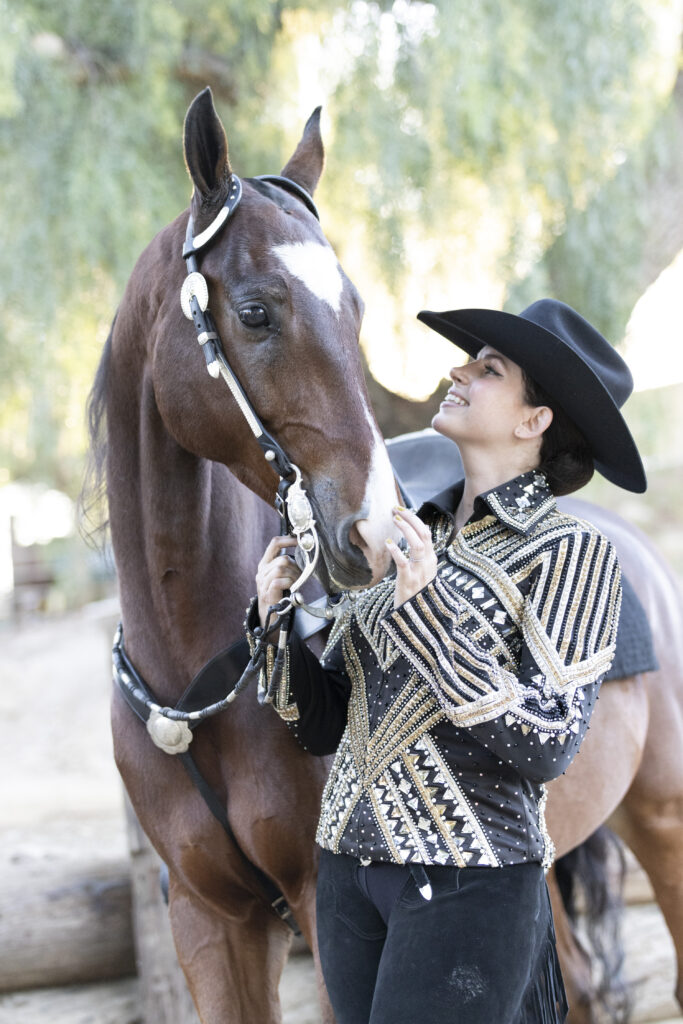 My Golden Trinket patiently stands by the mounting block, softly swishing her tail in the air when flies dared to land on her golden body, as her charge Priscilla Oh prepares to get on her back for a lesson. Erin Kennedy, owner and trainer at Golden Glen Stables, assists the 6-year-old in holding the reins and then gently lifts her up in the air and into Trinket's saddle.
This is the future of the saddle seat industry. It began as a sport in which only professionals competed, but it is now amatuer-driven and it is up to the trainers to prepare their students for the show ring.
"It is so important that some trainers do give lessons," Kennedy said. "There are some barns that strictly do training and training clients. I like to give lessons because I want to be part of the growth within our industry."
Saddle seat is a performance-based sport where a horse and rider perform patterns and rail work for a score. Two main divisions include equitation and performance. In equitation, the judging is focused on the rider's form and the overall appearance of the horse and rider together. In a performance class, judges are studying only the horse's movement and overall performance.
The sport of saddle seat began with American Saddlebreds but has diversified over time to include other breeds, such as Arabians and Morgans.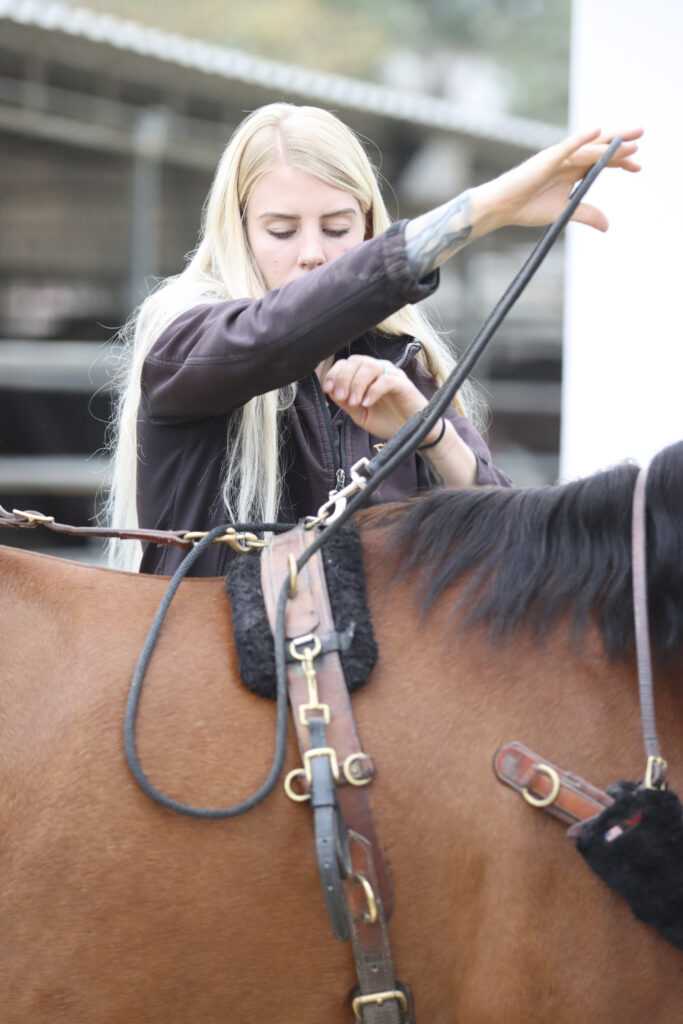 Katie Case, a saddle seat trainer and judge based in the Saddlebred capital of the world, Shelby County in Kentucky, explained what makes the Saddlebreds natural performers.
"The five gaited horse is what makes our breed in particular extremely unique." Case said. "The reason why that's unique is because a five gaited horse is already born knowing how to walk, trot and canter, but they have a predisposition to do the two other gaits. It's called the slow gait and the rack. The slow gait and the rack take a ton of athletic prowess on the horses that have it."
Kennedy recommends that people interested in the sport visit a competition.
"I think the best way for someone to understand what we do is to go watch a show because our sport is also very centered around the spectators," Kennedy said. "The horses love it. It's incredible to watch a horse win and they know that applause is for them and they just get big and beautiful and they just show right off. These horses are bred for this and they just love it."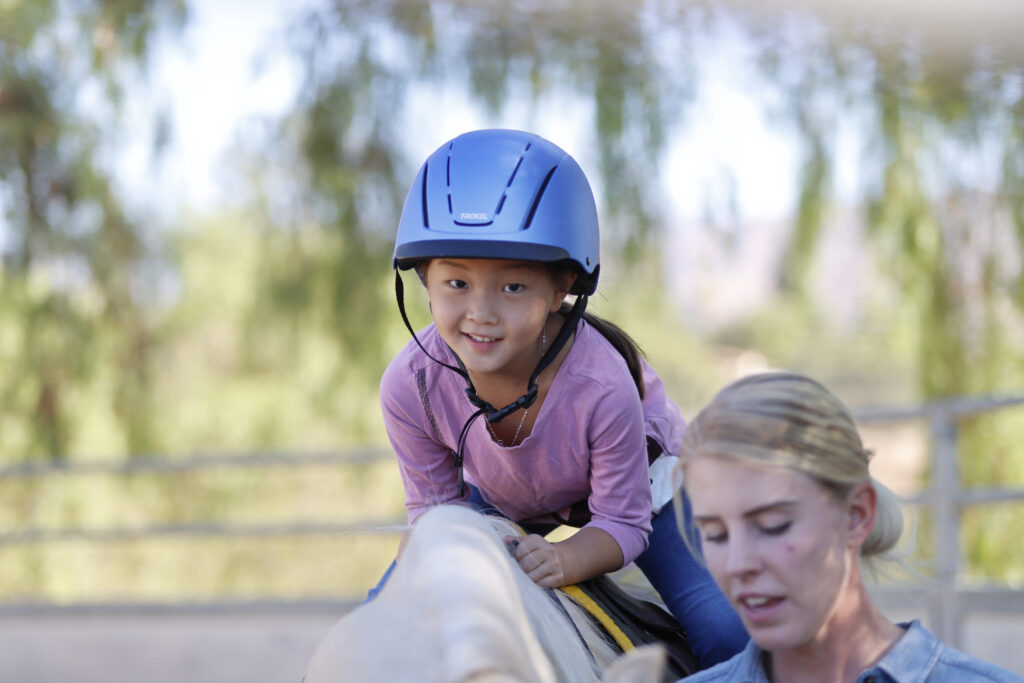 Caroline Boone, who has been riding since she was 5 and began training with Kennedy in 2019, said she has learned many life lessons through the sport.
"It's calming, it's centering. It teaches you how to work through challenges in a different way," Boone said. "It gets you to think a lot and be very aware of how you're communicating, particularly with your horse. I also think being competitive teaches you to be gracious and have a positive attitude."
Melissa Moore, a board member serving on the American Hackney Horse Association, said the sport is not about who scores the most goals or who races across the finish line first.
"With our discipline, we are competing collectively," Moore said. " It's totally different because you are outperforming the horses that you're showing against at that given time."
Another performance-based sport is driving. There are many divisions of driving, but one of the more popular ones is pleasure driving, which involves a two-wheel vehicle and the horse is shown at a pleasure trot, an extended trot and a flat walk.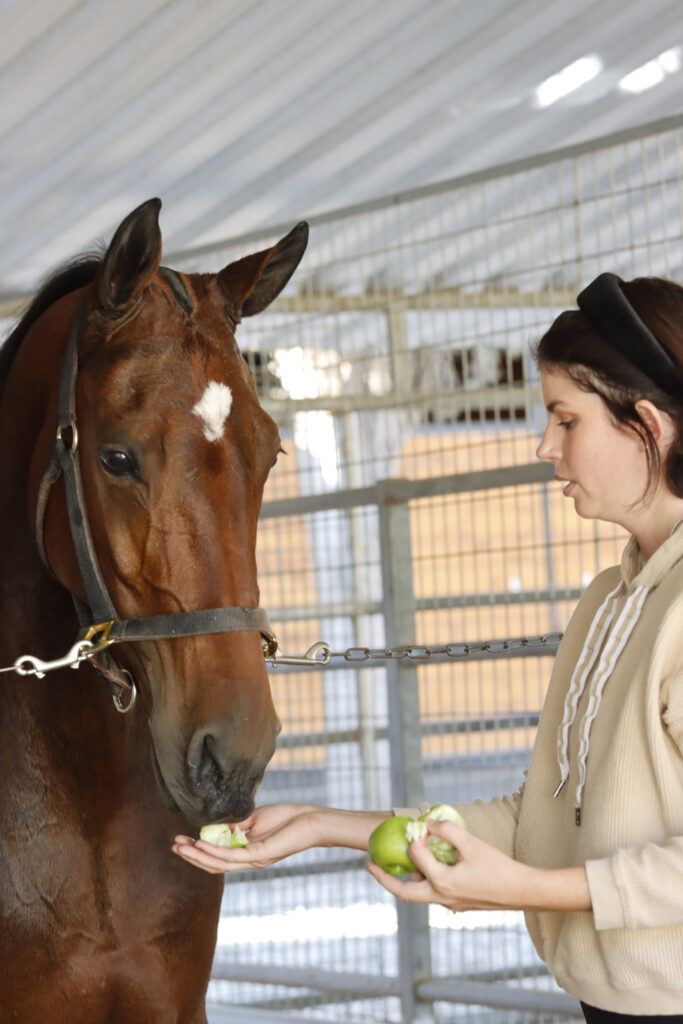 The unique physical aspect of driving a horse with a cart rather than riding the horse allows the sport to be accessible to a wider audience.
"You will see a lot of people get into the Hackney [driving] discipline because they may be older, and so an older individual can actually sit behind a beautiful Hackney pony and drive it and be very competitive," Moore said. "With a few lessons, I think anybody can drive a Hackney pony. It's hard but it's also enticing because you can learn to do it at any age."
Equestrian sports, including saddle seat and driving, are ones where there are new lessons to learn every day.
"Anybody that walks through the door, if you just foster the love of the horse, and you continue to try, to reach and strive every day to learn more, then you can take it to whatever level you want," Case said.