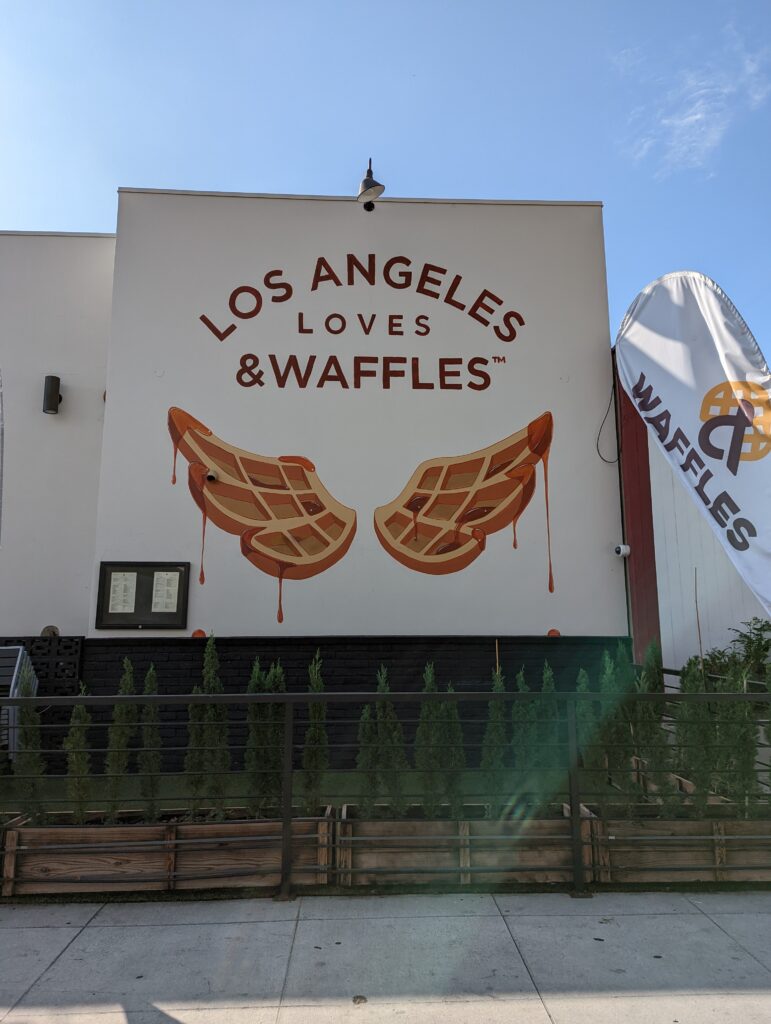 Savory fried chicken and crispy syrup-soaked waffles all wrapped into one bite is the definition of satisfaction.
& Waffles is the hustling and bustling, loud, family-friendly brunch spot in Woodland Hills where classic breakfast dishes are enjoyed by fans of comfort food.
Be prepared to wait a while to be seated, because & Waffles looks like a popular spot on the block. If you are in a hurry, there is seating on the counter with tall chairs, an option that can get you in and out of the joint quicker.
The bar seating is suitable for a party of two, underneath the overhanging plastic vines and egg yolk yellow accent lighting.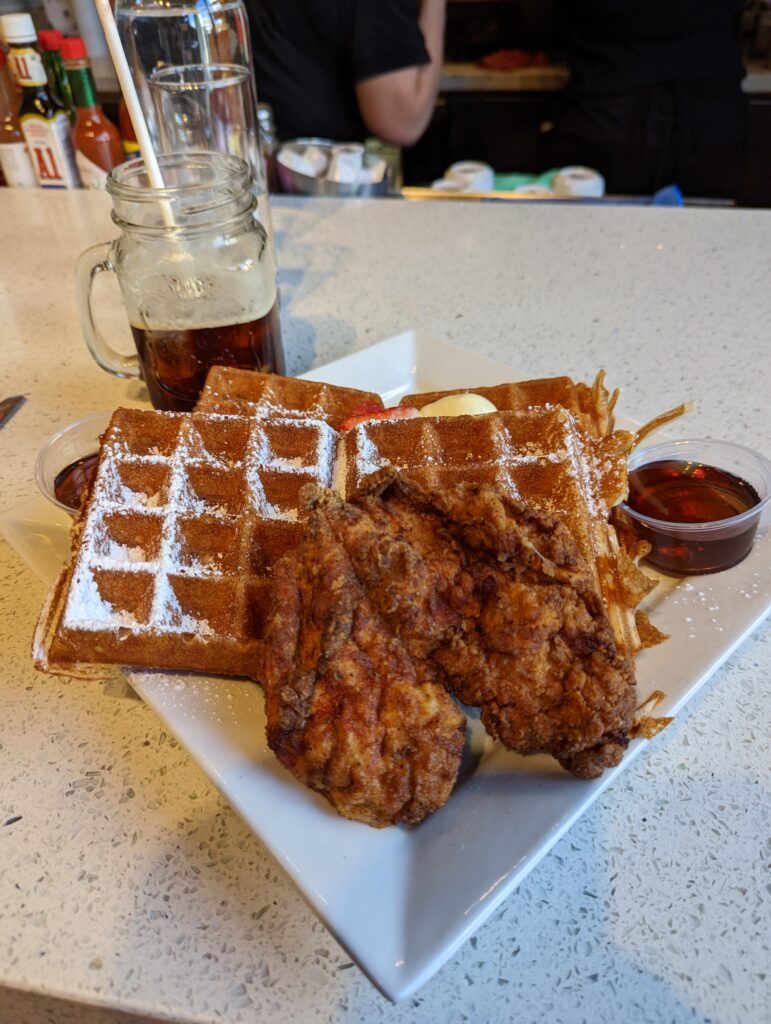 The fried chicken and waffles menu item is one of the main attractions. The order comes with four squares of bouncy, copper brown waffles and a choice of wings or breast. The waffles are served with two plastic cups of syrup for dunking, a slice of strawberry and a pat of salty butter.
There are novelty add-ons for the waffles such as Fruity Pebbles cereal.
Waffles can be ordered with other classic pairings, such as eggs, bacon and sausages.
At & Waffles, the bacon and egg combinations with waffles are probably one of the more underwhelming of the offerings.
For those who prefer savory breakfast foods, biscuits and gravy are an exquisite alternative. The savory, well-seasoned gravy drenches three hockey puck sized biscuits, which are served a la carte or combined with bacon, sausage and eggs cooked to order. The best part about this dish is submerging the links and biscuit pieces into a pool of sunny, runny yolks.
The nitro cold brew coffee is a refreshing choice for a hot October afternoon. The foamy topped drink is served in a throwback canning jar with a paper straw, and it tastes delicious without the assistance of sugar or creamer.
The interior of & Waffles is decorated for Halloween, with plastic bats and spiderwebs.
On Sunday, & Waffles shows football games on the many screens throughout the restaurant. If you are not a fan of football, simply eat and listen to the timeless Motown hits playing through the speakers.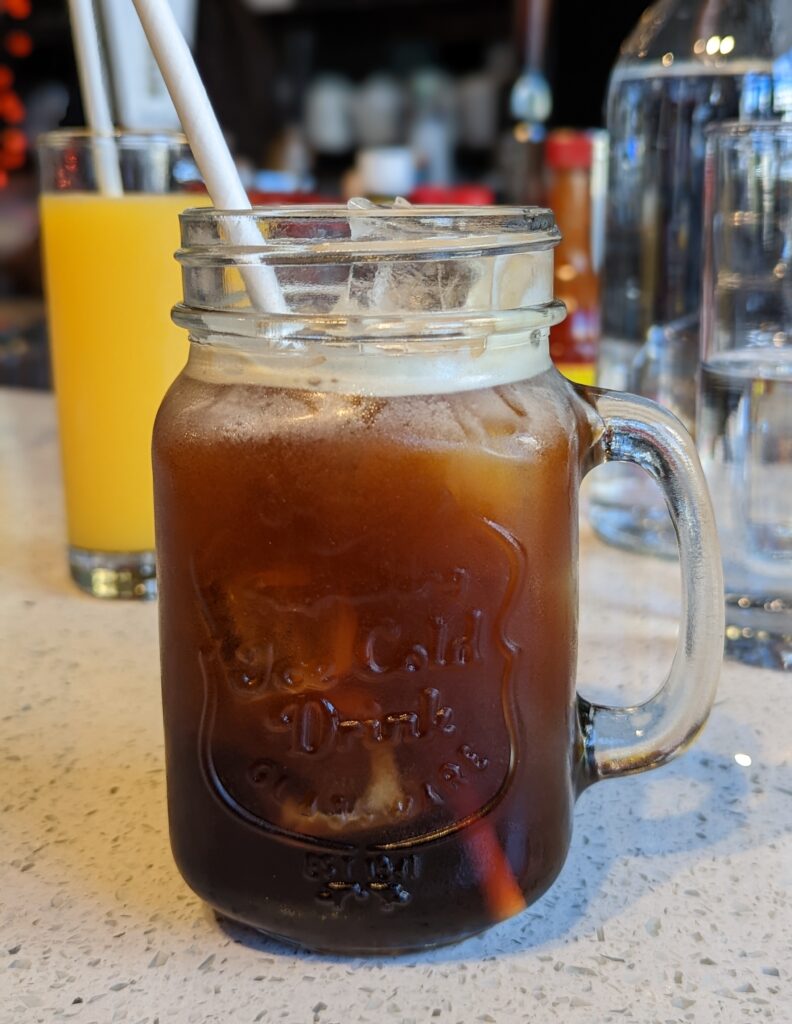 Before you leave, take a picture in front of the waffle wings painted on the front of the building so that you never forget your visit to the establishment, although the mere experience of consuming the waffles will be enough to make you remember and come back.
INFO BOX
& Waffles is open from 7 a.m. to 3 p.m. daily. There are two locations, one in Woodland Hills and one in North Hollywood.