A backyard farm educates the local community in eco-friendly practices through gardening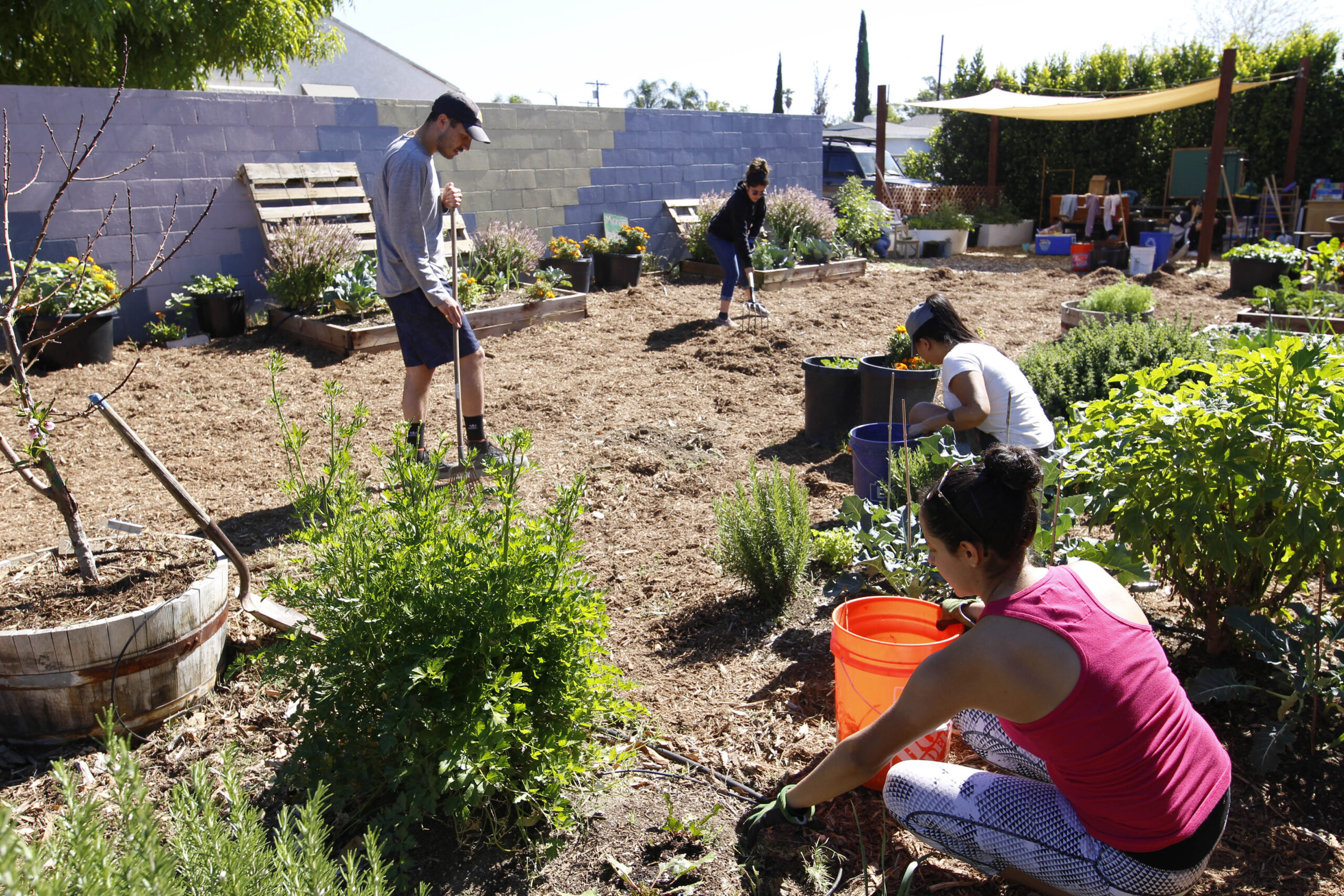 Tucked in the corner of a small neighborhood in Arleta is the embodiment of nature.
Across the lot, the sun shines a bright yellow against the flowers, emphasizing its color and beauty, while the harmonious chirps of birds complement the lovely mix of fragrances brought upon by the plants and herbs.
The Shift Our Ways (SOW) Collective Backyard Farm is a non-profit that revolves around regenerative agriculture and sustainable practices. They strive to create an eco-friendly environment through community-based services that make sustainability "inclusive, accessible, and attractive."
It's a place for the community to get together, share their passions and do something positive for their neighborhood.
Stephanie Gomez is one of the co-founders of this women-owned, women-led environment.
"We started with just four of us out here, and it's really nice to see that number grow and to see that people really believe in what we do and want to be part of it," Gomez said.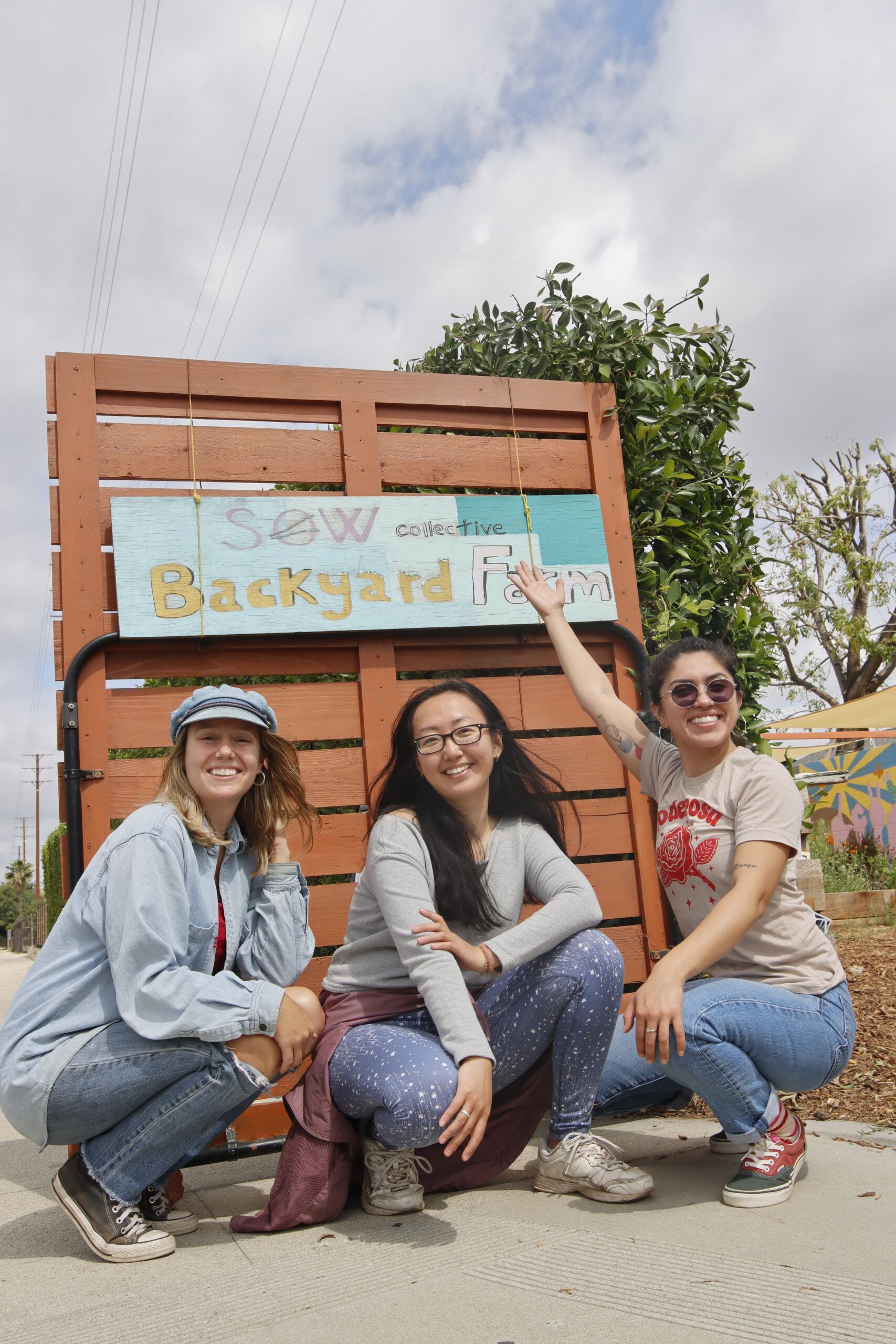 The idea for SOW was pitched by Gomez in early 2020. She knew about an empty 5,500 square-foot lot and believed that something beneficial could come out of it.
When the COVID-19 pandemic hit, the idea became a priority. The co-owners realized that they had the resources to grow food despite being in a food desert—an area where people struggle to afford fresh, quality, healthy food.
Organic garden coach Erin Riley explained the importance of growing produce. Riley owns Hope Gardens, a landscaping company that specializes in growing edible plants and regenerative gardens.
"There is the issue with food sovereignty, where if you don't have access to food, that really impedes your life," Riley said. "So many communities, even grocery stores, don't have access to fresh food, so being able to take control of your own life and the future of your community is important."
The backyard farm was SOW's first community initiative. The farm was assembled using second-hand and reclaimed materials that were donated from the community.
When Gomez and her fellow co-owners were filling their cars with manure at Lopez Canyon, they met serendipitously with Steve List, an educator from Sylmar High School. List donated garden bed supplies from the high school to SOW.
The farm contains 11 garden beds growing fruits, vegetables, greens, herbs and flowers. SOW uses sustainable practices to care for their garden, such as the no-till method, drip irrigation, composting and mulching.
"Our goal is to be as sustainable, as frugal, as resourceful as possible, using the resources that we have around us," Gomez said.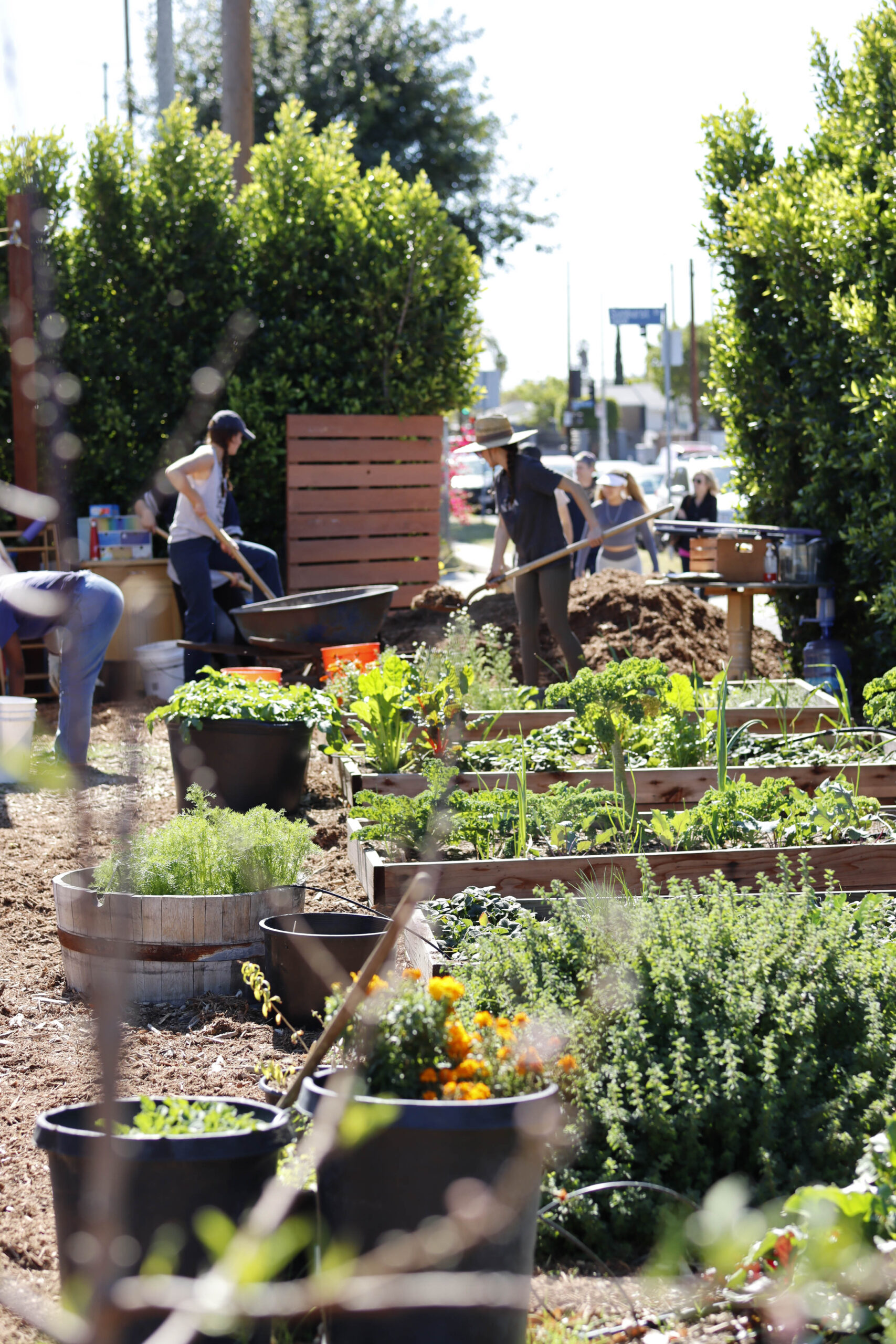 SOW is also partnered with LA Compost as a co-op. In the back of their farm stands a compost bin where the community can drop off food scraps. With the right sources and supervision, these food scraps will be used to make compost within three months.
Through their farm and co-op, they hope to teach communities to be more environmentally friendly.
Since starting, SOW was able to open a garden at John F. Kennedy High School in Granada Hills with JFK's Global Leadership & Environmental Action Magnet (GLEAM), JFK Eco Club and JFK Vegan Club.
Students have learned the importance of food, composting and food waste. In addition, they have learned about the importance of water usage and how they could be sustainable with their gardens.
Back at the farm, SOW holds monthly workshops with experts who specialize in gardens and sustainability for the community.
"We call it our eco-club, because we want to make sure people don't feel like they need to know about farming and gardening to be part of this space," Gomez said.
Volunteers are welcomed every weekend no matter their skill level or experience. Erin Webbs is a frequent volunteer who goes to SOW at least two times a month.
"Working and connecting with people my age and learning about the ground and soil is very beneficial, and you can have that knowledge forever and pass it down to family," Webbs said. "This is not something that you learn at school, so when you have an opportunity you should jump on it."
As SOW continues to blossom, Gomez is hopeful for the future of their collective.
"I think of SOW as a model for regenerative agriculture—us being a model in schools and being a model at other lots," Gomez said. "We would like to grow more SOW collectives and continue to share what we know about composting, food and agriculture."