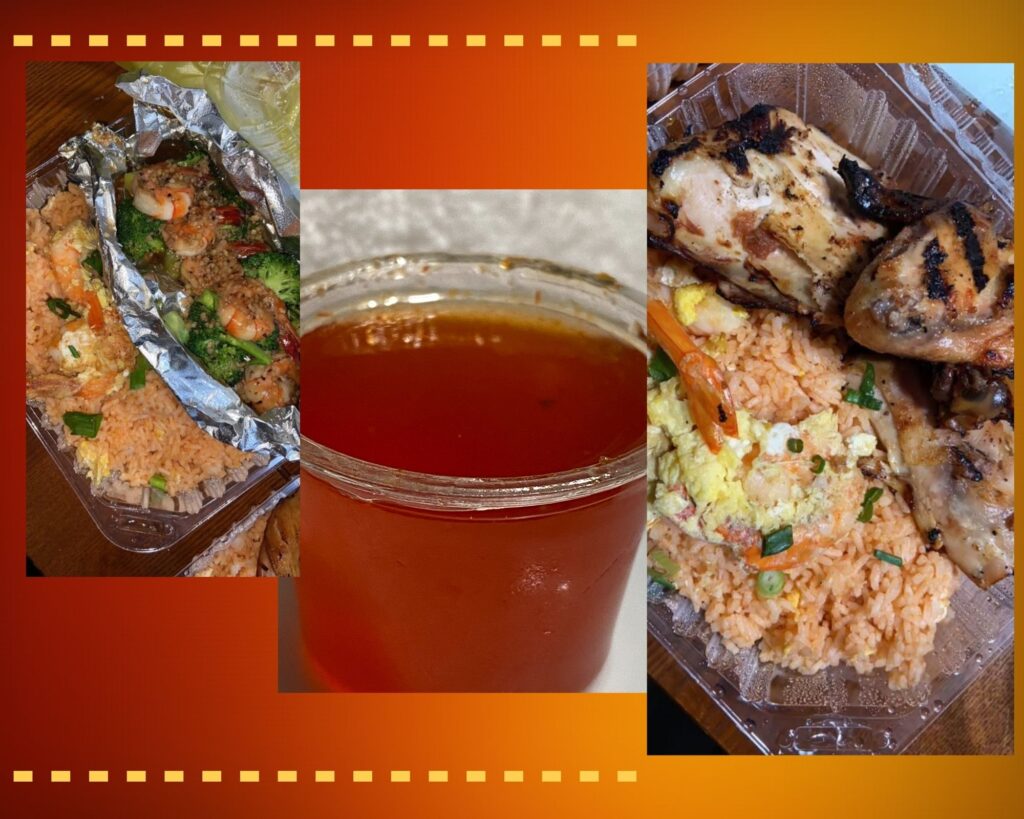 Thai Original BBQ offers a varieties of dishes with the sauce as the star of the show. Photographer: Licia Summerhil
At Thai Original BBQ, the sauce is the star of the show.
Walking up to the restaurant, it is hard not to notice the double door cooler full of their signature barbecue honey house sauce that sets the scene. Rich in color, the sweet, tangy sauce is ordered just as much as the dinners. The Original Thai BBQ is so popular that some nights the BBQ sauce needs to be poured in a soup container because all the bottles have sold out.
For more than 30 years, The Original Thai BBQ has served Los Angeles with a delicious dining experience. Fusing American tastebuds with traditional Thai cuisine is the restaurant's specialty.
The house specials include Kai Yang BBQ Chicken Dinner and the Scampi a la Thai BBQ. Popular sides are spring rolls and fried shrimp.
The scampi is loaded with shrimp and broccoli sunk in a savory sauce and each of the shrimp are buttery soft and fresh. The garlic is plentiful but not overpowering and the sauce balances out the flavors while rice complements the meal.
The Kai Yang BBQ Chicken Dinner is completely orange and the sticky grilled chicken is bursting with flavor. The sweet honey sauce is layered and caramelized between the charbroiled grill marks. The rice balances the flavors and the two shrimp top it off with flavors that burst in your mouth.
The parking is tight but the food is definitely worth the trip.
And bring some extra money for the sauce. It is something you will want to have on your dinner plate again and again.
THAI ORIGINAL BBQ on 3RD STREET
Address: 4055 WEST 3RD STREET, LOS ANGELES, CALIFORNIA 90020
(213) 383-8571 Takeout Available.
HOURS: M-TH 11am-10pm FR-SAT 11am-11pm SUN 11am-10pm