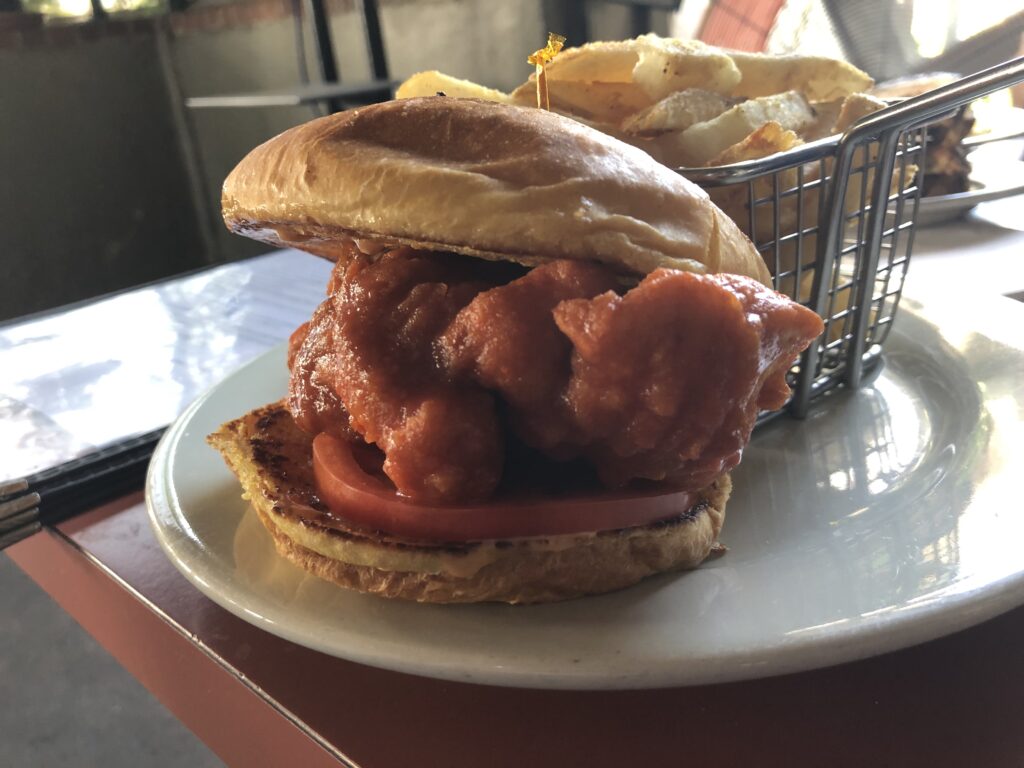 Lulu's Restaurant and Sports Bar is the ideal spot to order takeout or delivery.
From the website to the social media, within the restaurant, Lulu's Restaurant and Sports Bar has a mixed menu full of delightful dishes to enjoy. Their Instagram @lulusvannuys contains a lot of great shots of food to try.
Before restaurants closed for dining, the big sign outside the restaurant invited guests to the inside, which was a nice spot to go in with your family.
The menu is big since there are a lot of choices for people to munch on, making the experience going there better for people for picky eaters. The pandemic shouldn't take away from the great choices of food.
Having no pictures on the menu allows diners to get surprised when they are getting the food, which makes the experience better. The descriptions are really detailed so people understand what they are being served. Some of the items on the menu are a spicy chicken sandwich, barbecue brisket sandwich and cold turkey sandwich.
The fresh, well seasoned fries were cooked for perfection—crunchy on the outside and warm and fluffy on the inside. The amount of fries is enough to fill you right up without even getting to the main course.
The sandwich has seasoned, battered chicken breast with hot sauce, lettuce and tomato with some aioli chipotle sauce on a brioche bun. The chicken is not spicy but has a nice Louisiana hot sauce taste which makes you want to sink your teeth into the sandwich more.
The chicken was so crunchy, but not overcooked. The chicken was so juicy and melted in the mouth at first bite. The sauce wasn't too heavy on the chicken and was the right amount to cover the full chicken without being too overpowered. The chicken breast was the perfect portion for the bun, so every bite was a great one.
The bun was nice and soft, perfect with the chicken. The chipotle aioli with it added in a great little tang of flavor with the bun. The bun didn't break when held tight. It held everything together nicely.
The tomato and lettuce gave the sandwich nice fresh vegetables to help give it a nice freshness to the sandwich, but folks may want to take out the lettuce to only have tomato since the lettuce can be too much.
Lulu's is located at 16900 Roscoe Blvd., Van Nuys, Calif., 91406. They are open 7 days a week Monday to Thursday and Sunday 7:30 a.m. – 10:00 p.m., Friday and Saturday 7:30 a.m. – 11:00 p.m. Their number is (818) 988-0707 for take out. People can also order online at www.lulusrestaurant.com.