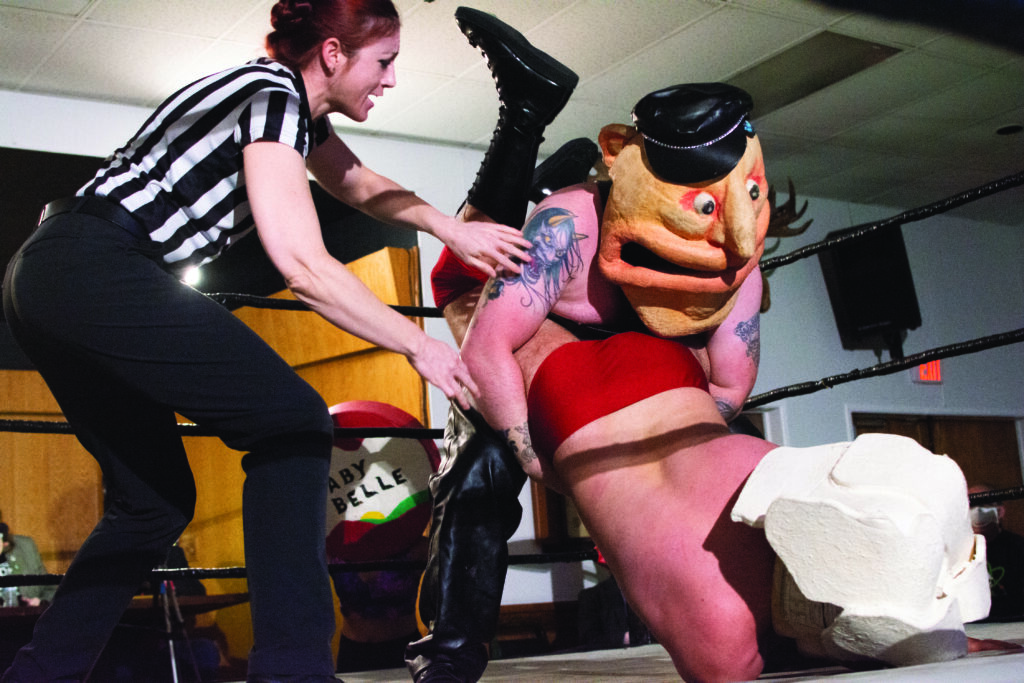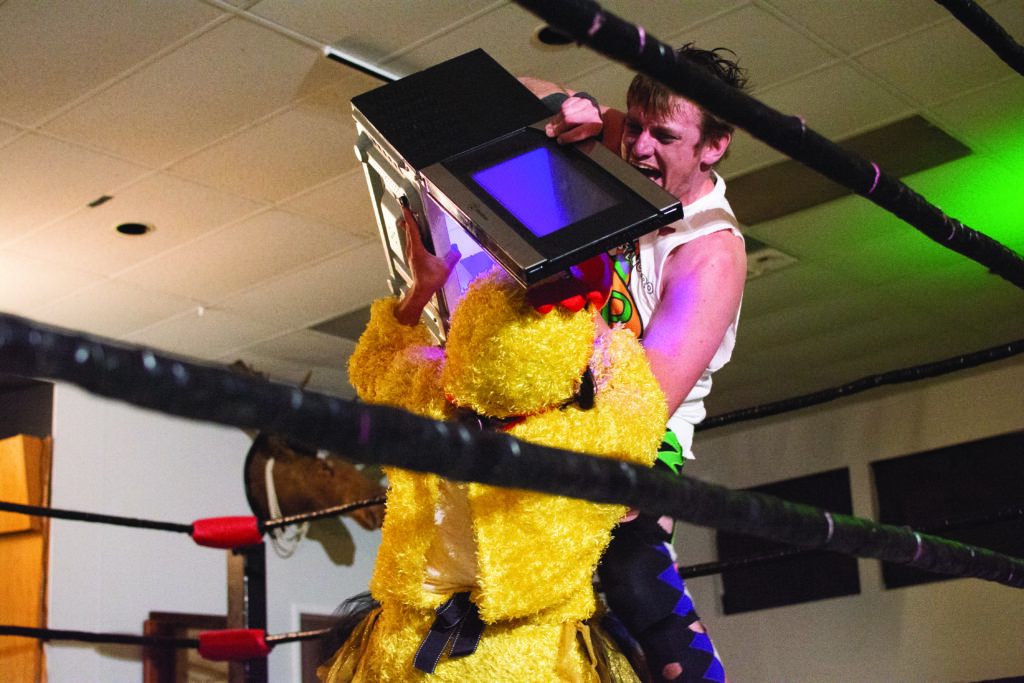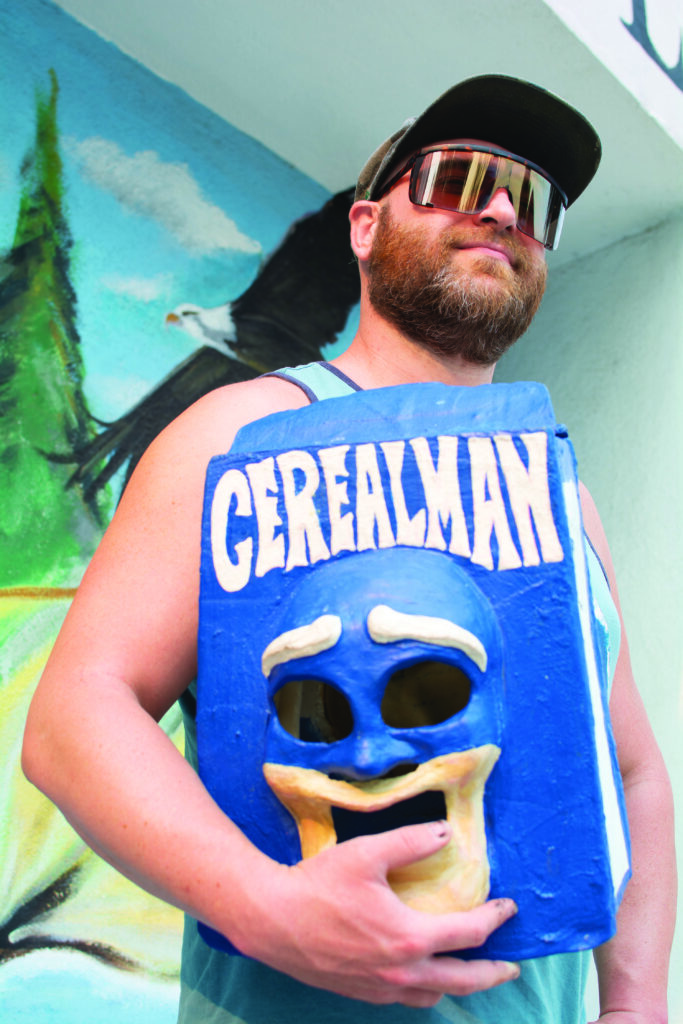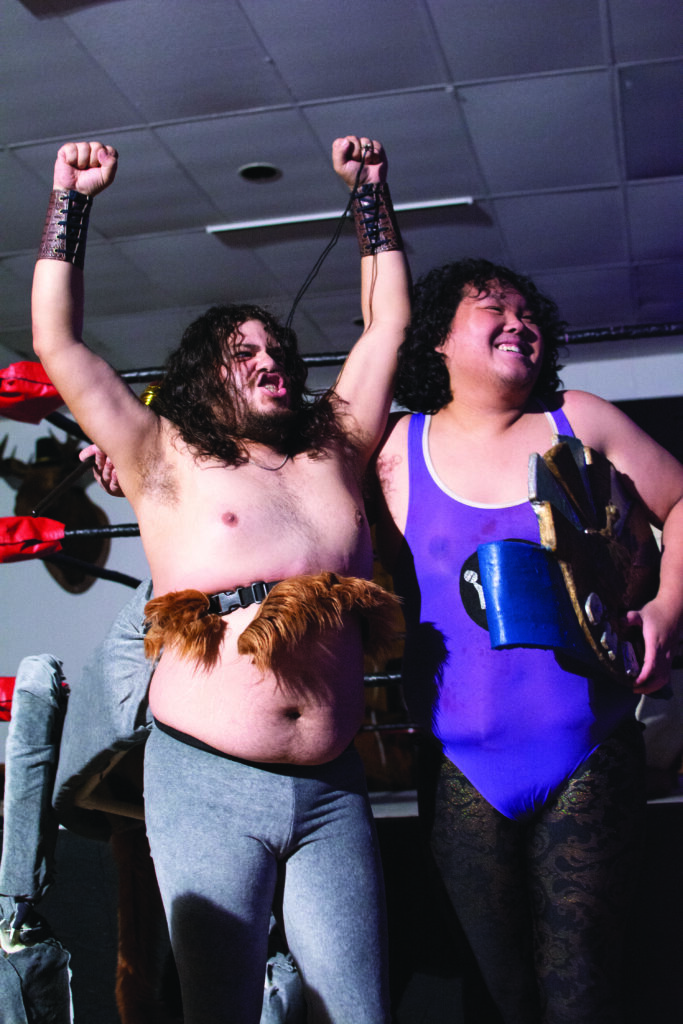 A human ricotta cheese, a box of General Tso's chicken, a Sasquatch and goblins wrestled on the "Backsplash" card.
Conjoined twins won the tag team titles, a chicken fought a mad scientist, and it was a man named Leather Daddy's birthday.
Oh, and several people physically assaulted a pop-tart.
If you were born anywhere from the late 1980s to the mid 2000's, odds are you at least witnessed the craze of pro-wrestling. Many of the storylines that took place were less-serious and more comedic.
Wrestling Pro Wrestling is a wrestling promotion out of Burbank, Calif., that is more based on fun than anything else. "Backsplash" took place on Sept. 24, 2021, and the event had a full lineup.
Derek Smith, who helps run the promotion, wrestles as Cereal Man. Over the course of the night, one thing was clear—there was no telling what was going to happen next.
"At a certain point, it's mind-numbing if it's not for fun," Smith said.
Many of the people who wrestled on the show also helped behind the scenes, building the ring, setting up chairs and selling merchandise.
Darwin Finch is another wrestler on the roster, named simply Finch, who said fans most enjoy the whimsy of it all.
"When they come to the show, they get that goofiness," Finch said. "Then they also get the athleticism. I think that's the part that surprises people and captivates them."
The room of about 60 people included families, couples with drinks and kids, there to watch a multitude of big personalities featured on the evening's lineup.
Adnan Kureishy had a match that night, performing as Bob Tabasco.
"I expect the audience to basically just join us on the ride," Kureishy said. "We appeal to a special audience and I think it's both wrestling fans and non-wrestling fans."