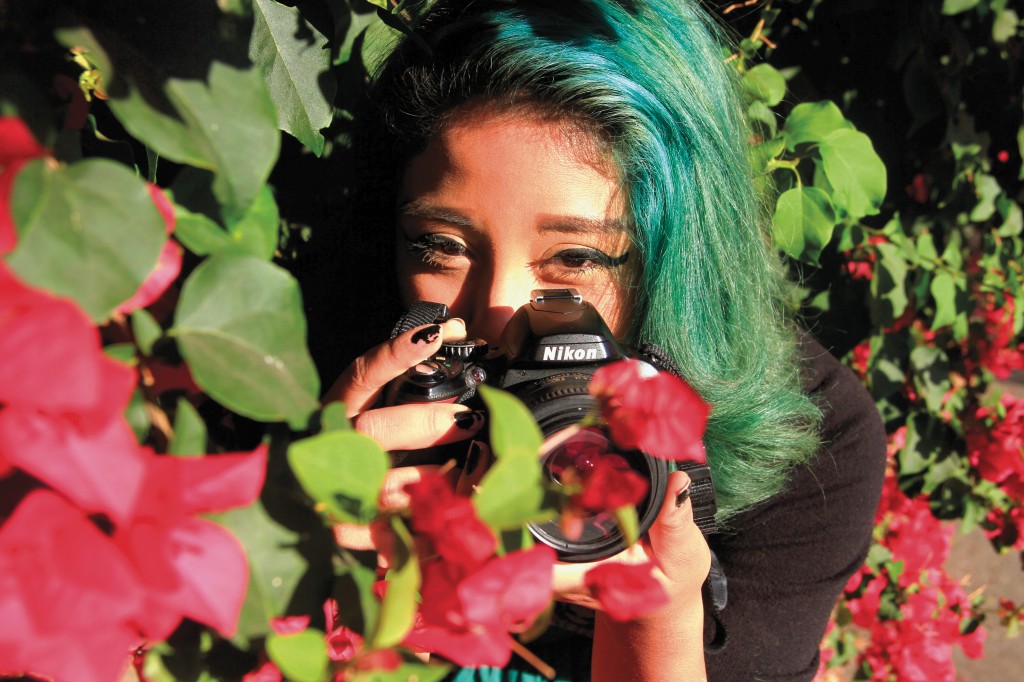 Story By: Monica Salazar
A young woman's voice floated through the screen door of a Boyle Heights house, grabbing the attention of several young girls, cameras in hand.
"What do you think of this photograph?" asked Claudia Marquez, a 23 year-old California State University, Fullerton student. "How do you think it was shot?"
The girls looked at the photographs in-depth, and silence filled the room. Soon enough, the wall-to-wall photographs sprang to life as the girls described what they saw or what the photograph meant to them.
"I am really excited to contribute to my community and invest in the creativity that is here," the newly volunteered mentor of Las Fotos Project, Marquez said.
She finds it to be a safe place for young girls to explore their identity and cultivate their self esteem.
Stephanie Alvarado, 17, joined Las Fotos Project to learn more about photography. Alvarado has been inspired by Boyle Heights' empowering and uplifting street art and murals. Photography, she said, is the same. It impacts and  changes minds.
Las Fotos Project has given Alvarado not only exposure using a camera but also a sense of community and togetherness.
"We empower each other and learn from each other every session," Alvarado said.
Las Fotos Project is more than just teaching girls photography, but safely encouraging individuality, optimism, creativity, persistence and education. These are the five core values that given to the teachers, mentors and team members to express to students of the project.