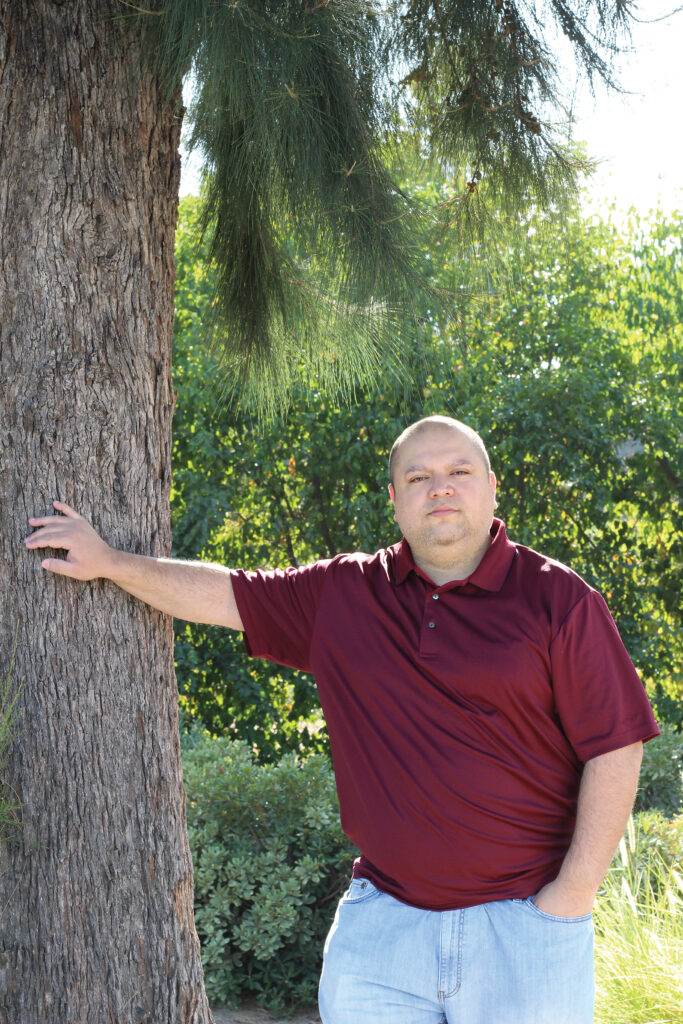 Most students struggle at one point or another in their college years. Some may not have experienced mental health issues until they got to college, but many already have.
Students at Pierce College's Addiction Studies program are learning to understand and treat individuals with co-occurring disorders, which are substance abuse or addiction combined with mental health disorders.
Most students who enter the program come with trauma, according to addiction studies professor Judy Farash, who addresses their experiences in specific classes.
"Growing up, a lot of them have come from foster care," Farash said. "A lot of them have done prison time. So, they're really just rebuilding."
As classes continue to dig deeper into certain sensitive topics, students can get retriggered or even relapse.
"We're talking about child abuse," Farash said. We're talking about molestation, sexual addiction. We get into some transgender issues. We get into a lot of very detailed things."
Addiction Studies is a clinical psychology program where students can graduate with a certification as an addiction studies counselor or an associate degree.
Originally, the Addiction Studies program was located at Los Angeles Mission College, but the program has been around for about 20 years. Farash was in the program in 1998.
Alumnus of the program Kevin McGahey talked in a Zoom interview about his specialized job as a counselor for the homeless.
Before becoming a counselor, McGahey worked in development for television and film for eight years and was chief of staff at a tech company for two years. But he said his work now is more rewarding.
"What I'm doing right now is quickly becoming the best job I've ever had in my life," McGahey said.
When working with his clients, McGahey talked about the weight it has on him. As much as he tries to help his clients while they deal with their addiction, he tries not to blame himself if they continue to struggle with it.
"I am not responsible for the change in the world," he said.
McGahey said the program taught him that the most effective way to take care of his clients is to take care of himself first and separate his home life and work life.
"The more we ruminate on it, the more we kind of make it about ourselves too," McGahey said. "And that's something we want to not be in the habit of. That's what I try to do every day. And sometimes it's easy, sometimes it's not."
McGahey said the difference between a therapist or counselor and a doctor is that a counselor must validate the feelings of their client. It's their job to come up with ways to help clients cope with their addictions.
The difference between doctors and therapists, according to Farash, is that medical doctors look for a physical issue while therapists look for the emotional issue.
"We're looking at more of the root cause and how it's affecting you today," Farash said. "Not just in the moment, but your environment that you're in socially, emotionally."
Farash said she is able to have rich conversations during her Zoom classes, especially during these times of racial tension. Most of her students are affected by the current divide and have different views compared to their family members.
Carlos Velasquez is a 2016 alumnus of the Addiction Studies program. After finishing, he went to California State University, Northridge and graduated with a bachelor's degree in psychology while working at Tarzana Treatment Centers.
Now, he's a tutor and a student of the credential program at CSUN preparing to become a teacher and counselor.
Velasquez would occasionally come back to Pierce to attend classes he's taken in the past to make sure he was an expert in the subject. He said the classes are not the same as Pierce classes outside the program.
"The whole program itself is geared towards being an experiential program, which is about experiencing what counseling is not just from a counselor perspective, but from a patient perspective," Velasquez said. "You do a lot of role plays in classrooms where you are the counselor and the patient. And the biggest learning you get from the program is things you see about yourself by going through that process."
Velasquez said the subjects taught in the Addiction Studies program also help with understanding human development and allow him to learn more about his future career as a counselor.
"I think there's a core psychology element to all things because everything that has to do with people's behavior and psychology is the science of behavior," Velasquez said. "I think these studies don't only teach you about addiction. It also teaches you about human behavior."
To hear background information on this story, listen to the KPCRadio.com audio package by staff member Adrian Cortes.