Green burials offer a chance for people to leave an environmentally friendly mark on the Earth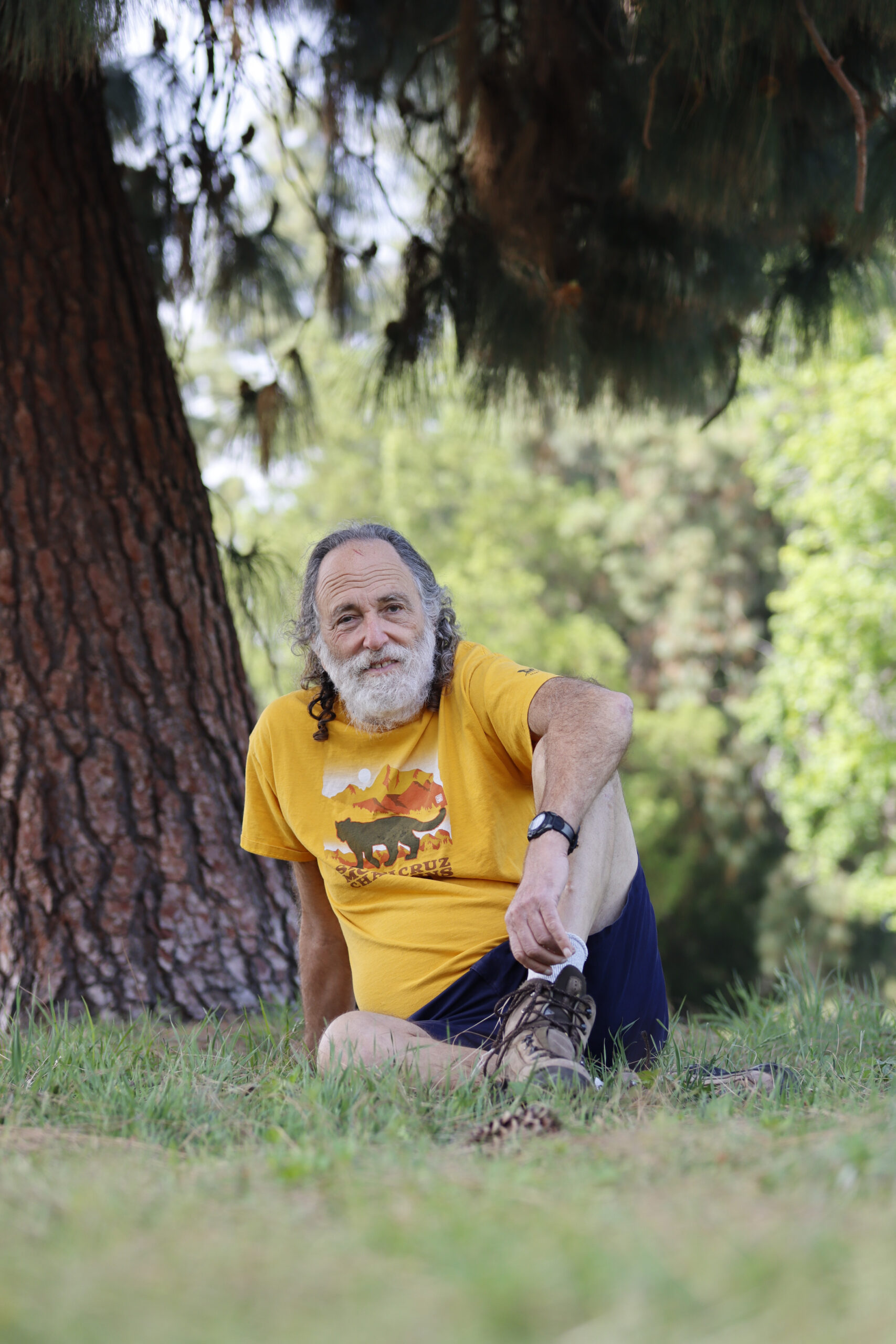 Shalom's ancestry has gone through three last names, but his present-day choice brings a new meaning to the family tree while still staying true to its roots.
His father changed it to "Rich" from the original, Dziedzic, which in Polish culture refers to land that is passed from generation to generation.
While he didn't reclaim Dziedzic, his new moniker, Shalom Dreampeace Compost, reflects his family's history and his growing respect for the environment, which includes planning for a green burial.
"Passing land from one generation to the other, that could be Dziedzic, but also it could be Compost—keeping the Earth alive for future generations," he said. "Compost is a hard name to be true to, to live in harmony with the planet Earth. Why I chose the name Compost, it was to leave Earth a richer place for me having lived here."
A green, or natural, burial, is one that has a minimal damaging impact on the environment. Mortuary worker health, carbon footprints and preservation or restoration of the surrounding environment are also taken into consideration.
Compost, a retired senior programmer of property tax for Santa Cruz County, first learned of the possibility of green burials when he had some acquaintances, including three rabbis, over to watch a documentary about a spiritual music festival. They started talking about green burials and he immediately began researching the topic.
Compost's current plans are to be buried at Soquel Cemetery in Santa Cruz, which is classified as an Historic Hybrid Cemetery by New Hampshire Funeral Resources, Education and Advocacy (NHFREA).
"Maybe it's selfish of me to say I want a piece of land that is 3 feet by 6 feet for all of eternity. I'm trying to figure out how to do this to be as kind as I can to other generations," he said.
According to a 2021 Consumer Awareness and Preferences Report by the National Funeral Directors Association, 55.7% of people would be interested in exploring green funeral options because of their potential environmental benefits.
Executive Director of NHFREA Lee Webster said how for the past 15 years she has been fielding phone calls on the subject. Almost no one expressed interest in the first year, but now it's talked about frequently.
"Given climate change, more and more people are starting to go, 'OK, I know you only die once, so it's only one part of your footprint. But it's a big part of your footprint and it's the last one,'" Webster said. "People are starting to pay attention to that, to say they don't want to go out in a way that continues to add to problems with carbon sequestration and all that kind of stuff. They want the thing that makes the most sense environmentally."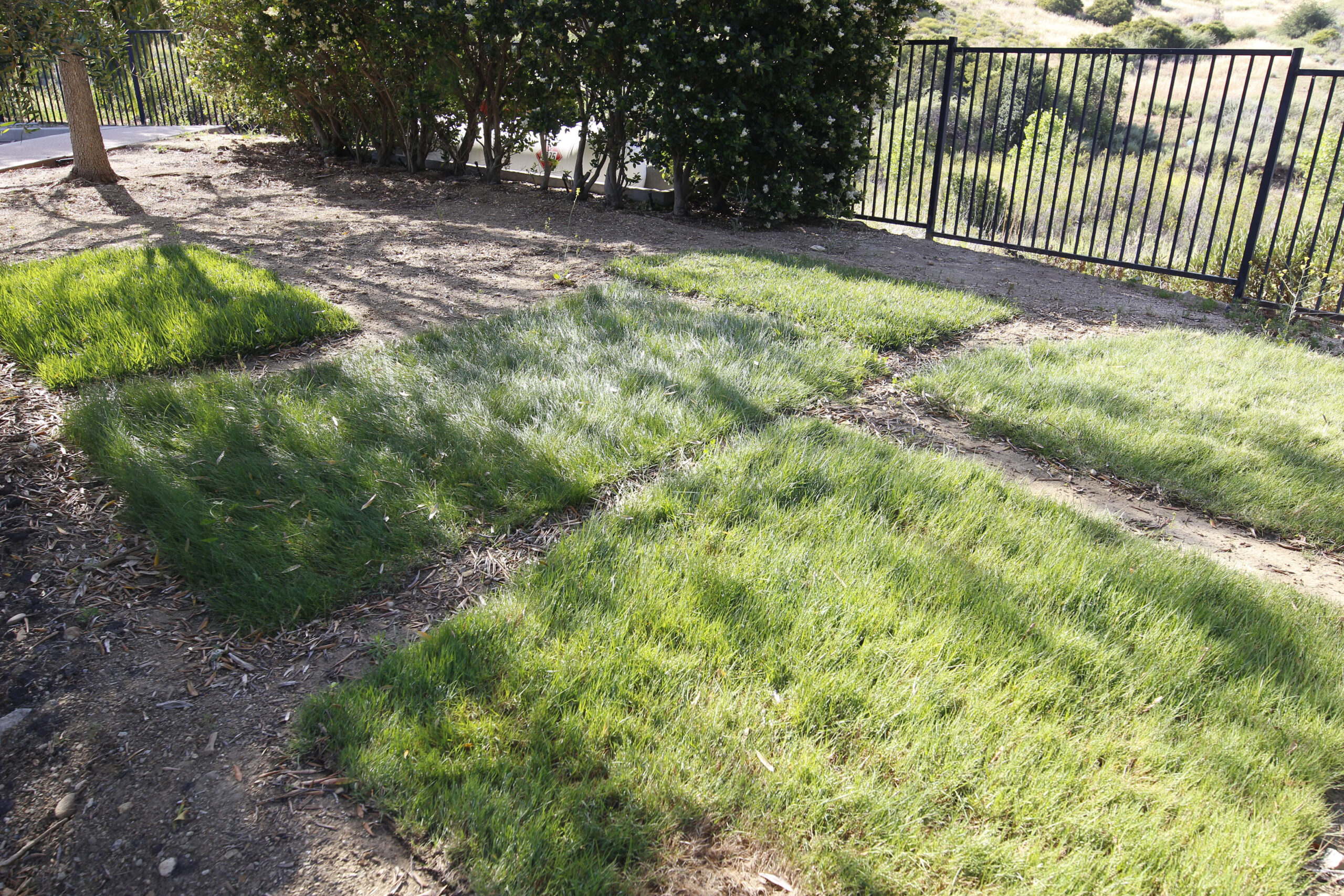 Christopher Corning, an English professor at Pierce College, initially came across the concept of green burials in the early 2000s.
At first unaware that there were options other than being cremated or preserved with formaldehyde and placed in a casket, he now has considered the process of a tree urn, which is a biodegradable vessel that combines cremains, seeds and soil to grow a tree.
"As a non-religious person, I feel like my way of connecting to the universe or something higher or something spiritual is going out into nature," Corning said. "It seems to me very symbolic when I think of this idea of 'I'm passing, but something is remaining.' Why not let it be a tree?"
Now, there is a wide variety of green burial options available, including mushroom coffins, water cremation, tree urns, sea burials, artificial reef balls and natural organic reduction. While all are moving away from conventional burials, some are not as environmentally friendly as advertised.
That's because the first step for some of these processes, such as artificial reef balls, is to cremate the body, which Webster explained can be damaging to the environment.
"We're talking about the release of mercury and other heavy metals up into the air and down into our waterways," she said. "We're talking about pharmaceutical contamination for crematory operators. The final piece is the cremated remains themselves, which are up to 2,000 times too high a pH level to be put anywhere near plants at all, so this whole process is just dangerous."
Among the many forms of green burial, Webster, who is also the former president and vice chair of education for the Green Burial Council, highlights the simplest process.
"The only one that really makes sense is direct body to earth burial, because it's one step, complete," Webster said. "You don't have to do anything more, and nature does what needs to be done to decompose that body naturally and efficiently, including the bones, over time. That's why we call it green burial, because it is honestly the greenest process of all."
With this direct body-to-earth process, the decomposition time of a body varies widely depending on many factors, including cause of death, the state of the body, the condition of the soil, weather conditions and whether a biodegradable shroud or casket is used.
Conventional burial practices today, including the process of arterial embalming with extremely toxic chemicals, began during the Civil War, Webster explained. Abraham Lincoln, who passed a law requiring anyone on the battlefield who was doing embalming to be licensed, was a proponent of embalming and had the first person who died in the Civil War embalmed. This was done to bring the bodies of soldiers in hot conditions home to their families.
Wilbert Haas, who was a member of a family of concrete and asphalt magnates, widely marketed the use of underground concrete vaults for use in burials, and cemeteries began requiring them.
"Where we are with green burial is to eliminate Wilbert Haas' invention and say no to Abraham Lincoln. Not easy to do," Webster said.
Cemeteries can still offer green or natural burial options without pursuing green certification.
At Mount Sinai Memorial Parks and Mortuaries in Simi Valley, Calif., the decision to construct a natural burial site was brought about by requests from clients in the local Jewish community who were interested in the opportunity to be buried naturally.
"There's kind of a thought in Judaism, and other religions as well, that you return to the earth from where you came." said Randy Schwab, the general manager at Mount Sinai. "That's why this is appealing to a lot of the public—you are literally returning to the earth."
What separates this space from the rest of the cemetery is that no concrete vaults will be used underground and no non-biodegradable caskets will be used, such as those with metal pieces. What is aboveground will also be different. They are working with landscape architects and designers to grow drought-tolerant, native California plants that fit into the landscape.
"We're designing it because aesthetically and ecologically we believe that there should be an opportunity for people who care about this to have their wishes honored," Schwab said. "This is a big experiment. We think it's a worthwhile thing to try, and if it's successful, then we'll roll it out in other places."
Not only do green burials allow the deceased to leave an environmentally-friendly mark on the Earth, but loved ones have a chance to find comfort in the process as well.
"Families and friends carry the body in and lower it into the grave. They fill the grave. They perform their own ceremonies around this, they direct themselves," Webster said. "This is a very family directed event. Once people experience that one time, they go, 'I thought I was here for the environment. I'm really here for my family.' It's a very powerful thing."
Corning, who developed an appreciation and fondness for nature while growing up in a small town in Central Illinois, finds it important to consider the generations that will come after him.
"It would be nice if grandkids I never met climbed on the tree that is growing where my remains are located," Corning said. "Having that process or a place where someone can go and experience nature, it makes the connection more alive. Humanity needs to reconnect to nature, and this is one symbolic way in which we could do that."