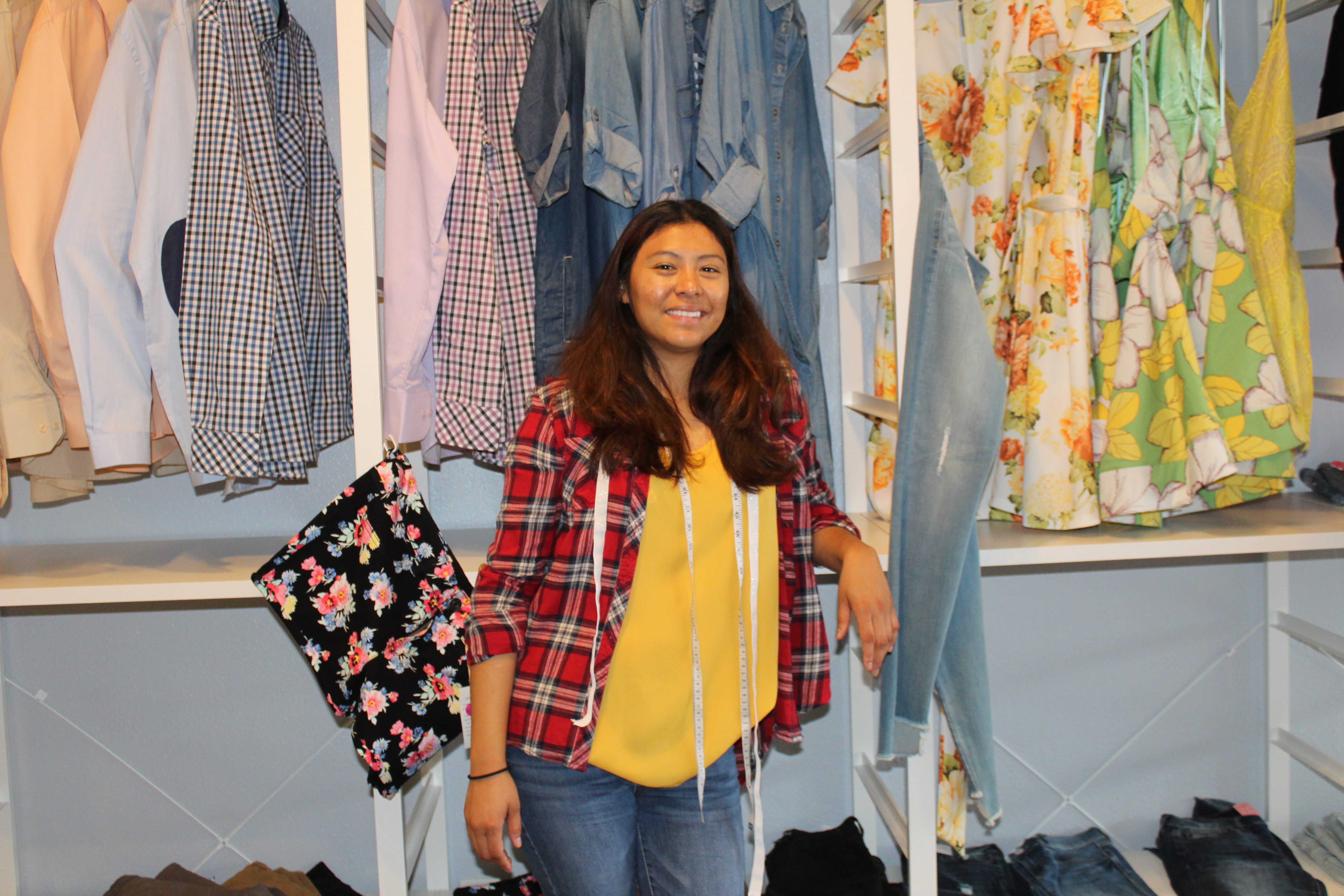 Originally drawn to working with airplanes or being involved in restaurants, Mariela Quintanilla now looks to reach new heights in the fashion industry and the owner of Ga Eul on Sherman Way in Canoga Park.
The store has shoes, shirts, dresses and skirts. It also includes female wallets, little backpacks and other accessories.
Mariela Quintanilla said that she doesn't want to be a conformist and wants to try new things.
"Now that I'm transitioning into the fashion industry it is really interesting for me because I can match colors and it is exciting meeting other cultures through fashion," she said.
She had plans to study medicine, and her original plan was to go to the university level to get her doctorate.
"A hospital in my local town called to give me the opportunity to be involved. I had all the doors open to study medicine, but things got tough for me and my father didn't didn't have the money to pay for it, so that is why I came to this country," Mariela Quintanilla said.
She's always had eclectic tastes, so her store matches that personality.
"I want to cover all the areas," she said. "I just don't want to sit and just do one thing. I want to involve the boys and girls section. Also the youth, adults, the elderly. I want to cover everything."
Her plan, if the store is successful, is to expand worldwide.
"We want to create an impact," she said. "And I'm not only focused on clothes. I want to project myself in the area of restaurants, aviation. I want to have my own flotilla of boats. I also look into perfumes and shoes."
Alison Deyette, a fashion director and stylist, said new clothing business owners need drive and passion to succeed.
"The best advice is to just do it," Deyette said. "Learn as much as you can. Come up with 50 mentors, 50 role models that you think are doing great job, and you think I want to become them."
Deyette said that social media is really important because people have to be able find you.
"You need to have an Instagram page. Just having a store in front of the street is not enough this days," she added.
Mariela's sister, Yaritza Quintanilla, said she is happy on the journey her sister is going.
"I am proud of her. It is one more accomplishment that she has in her life," Yaritza Quintanilla said.