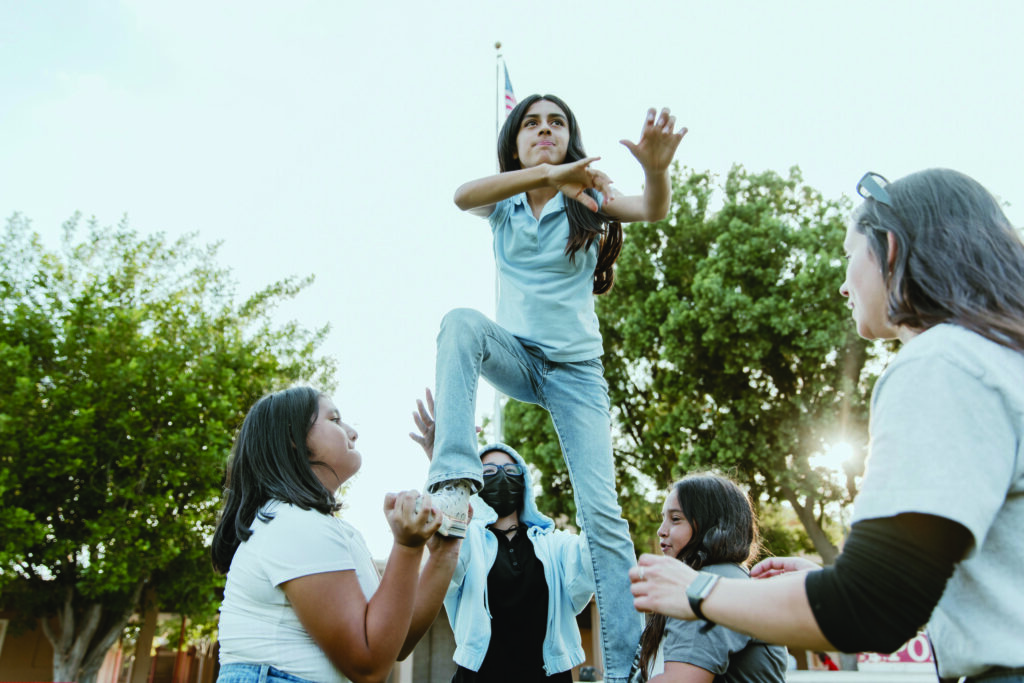 At 3:03 p.m. most students at Porter Middle School in Granada Hills are headed to bright yellow school buses or piled into their parents' cars at the front of the school after dismissal.
But some 100 students headed to the campus' west end, where they are enrolled in After-School Allstars, a program that meets weekdays.
Walkie-talkies in hand, coaches greeted the students for the day and ensured everyone checked in. Excited chatter filled the covered cafeteria as the middle schoolers enjoyed free snacks.
Program coordinator Christopher Martinez assisted four other program leaders as they supervised students through homeroom (homework time) and clubs, such as painting, photography, cooking, cheer and drama.
"What we're looking to do here is to cultivate experiences for these kids," Martinez said.
In a time when families are plagued by inflation, high gas prices and worldwide worries, After-School Allstars-Los Angeles (ASAS-LA) provides a space for kids to be kids while they still can.
"We are a support system for families," Martinez said. "Kids deserve an engaging program to have fun."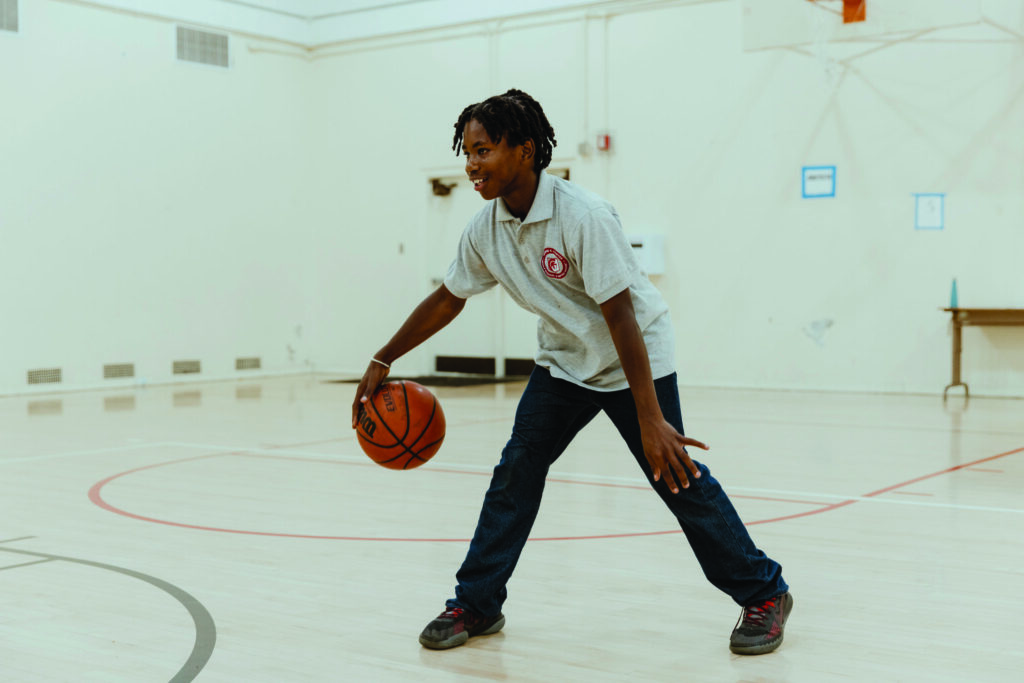 Founded in 2002 by then-Gov. Arnold Schwarzenegger, After-School Allstars is a nationwide non-profit organization that provides free after-school services for K-12 students with "the greatest needs and fewest resources." They've partnered with more than 50 schools across Los Angeles County, including three in the San Fernando Valley. One of those schools is Porter, which runs from 3-6 p.m., five days a week.
While other after-school programs, such as Beyond the Bell and LA's Best focus on physical activities, ASAS-LA is more arts oriented. The program structures its programming around four pillars: Academic and Homework Help, Visual and Performing Arts, Health, Fitness, and Nutrition, and Youth Leadership and Community Service.
For eighth grader Alexis Y-Paz, ASAS-LA gives her an opportunity to learn new things and develop greater social skills. "I like the program because everyone is friendly here. I feel really comfortable. The program helped me talk to more people. I've made close friends here."
The 13-year-old particularly likes her photography and art clubs.
"In photography, I learned to take good pictures. I also learned to draw better pictures in art. They're both very fun clubs," she said.
A typical ASAS-LA session starts right after school is dismissed. Students are divided into grades and spend about an hour clicking on their school-provided Chromebooks finishing their homework.
Then, it's time for clubs to start.
The different clubs meet twice a week, every other day. The program leaders are challenged to contain the excited students who are anticipating what they'll be doing.
Program leader Katie Burton is in charge of the cheer and drama clubs. She sees the rewards that such engaging clubs bring.
"In drama, I can see the kids gain confidence and gain social skills. It essentially sets them up for future careers," Burton said.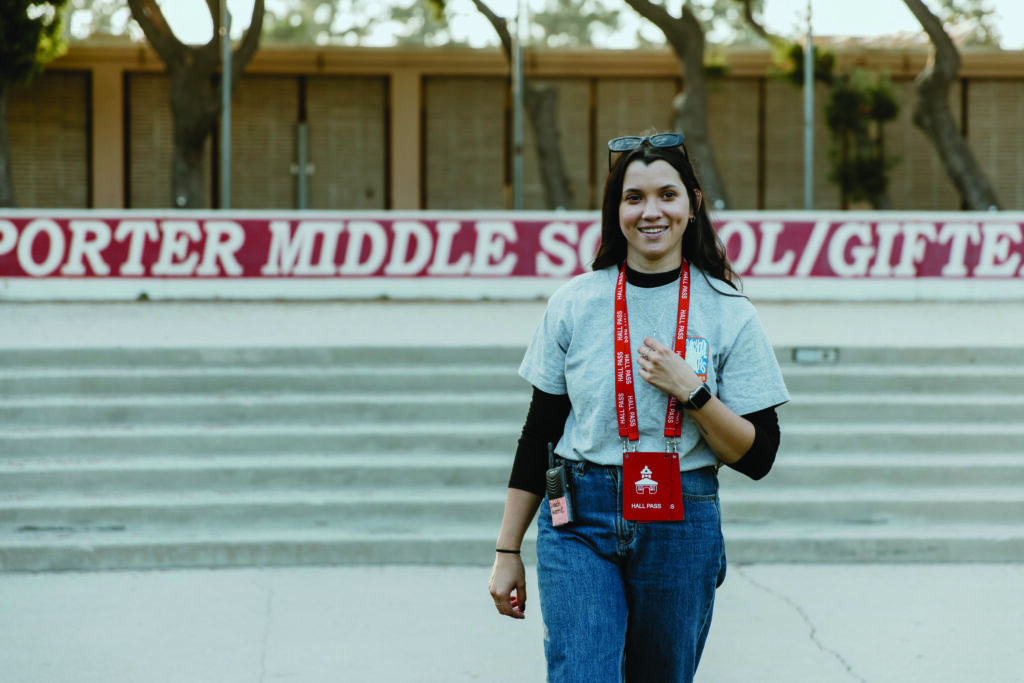 Burton also said ASAS-LA is an opportunity for low income students.
"When these programs are free, there's no stress," she said. "It provides them a chance to learn new activities and gain new interests while helping them stay out of trouble and out on the streets."
It can be costly for families to enroll their children in out-of-school extracurriculars, such as sports and arts classes. Along with enrollment fees also come transportation costs, the time it takes to drive the kids to each location and equipment fees.
According to ASAS-LA's website, 87% of students enrolled in the program are low-income children who qualify for free or reduced cost meals at school. This was before LAUSD's recent ruling that free meals will be provided for all students for the 2022-2023 school year, regardless of income. Also, 98% of students in ASAS-LA are young students of color in inner-city schools.
The number of children in Los Angeles County who are low-income and deserving of free programs exceeds ASAS-LA's numbers.
"I feel like that is essential to a community," said Director of Child Development at Pierce College Melissa Brisbois. "You need to be offering all children an opportunity to grow, to express themselves. It can't all just be driven by the families that can pay."
Brisbois offers free pre-schooling to the children of Pierce students, so they don't have to worry about who is watching their children as they attend class. This is similar to what after-school programs are doing for LAUSD parents. Brisbois also said that when free programs are offered to communities, it gives everyone an equal opportunity.
"It doesn't have to be focused on what the art is in the end. It's about giving children the opportunity to experience these things that not everyone can experience and a safe space to do it," Brisbois said.
When it's time to get picked up from their after-school programs, students often leave with smiles and the memories of what they've learned and experienced throughout their activities.
Seeing students leaving happily is rewarding for Martinez, who has been working with students at various after-school programs for nearly five years. For him, it's personal: growing up, he was encouraged by the adults at his school who told him he had the power to do what he wanted to do. He sees working at the organization as a way to pass that message forward.
"My favorite thing about working here is giving back for what was given to me. I want to give back what I experienced," Martinez said.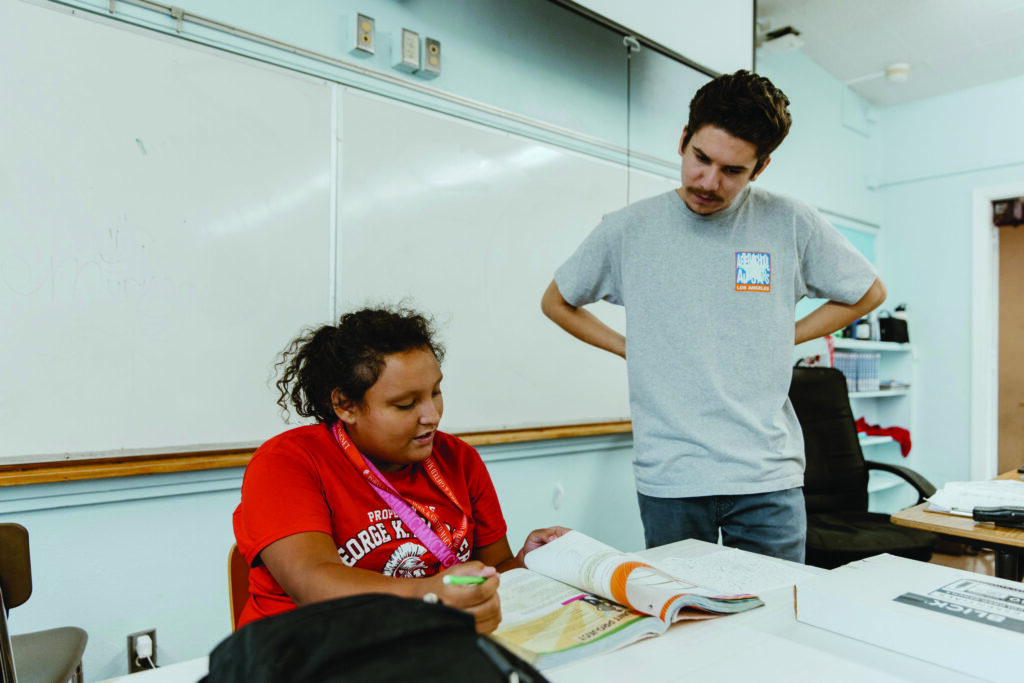 A few miles down the road from Porter, Michael Silva leads a similar after-school program called Keep Youth Doing Something (KYDS) for low-income students at Monroe High School in North Hills. As program coordinator, Silva oversees clubs such as mariachi club, hip hop club and even an esports group. He takes into consideration how kids from certain walks of life have different experiences as soon as the school day ends.
"Some of these kids are forced to go home, to go to work, or to help their parents and siblings, for survival's sake. You see it and you can't help but feel bad," Silva said.
He knows firsthand as a Latino, how some Latino parents can stop their children from participating in such programs, instead opting for their children to work or help around the house. Silva reassures families like these that it's okay to go outside of your comfort zone.
"You want them to have their fun now while they're young," Silva said. "The best part of what we do is not asking for anything, and then allowing these kids a chance to play with instruments, play sports and be part of a group."
They're two different programs, but the common belief is to give power to the youth and help them grow by enriching their after school experiences at no charge.
"It's important to listen to the needs of these kids," Martinez said. "At the end of the day, without them, there wouldn't be a program."